Details:
These plaques were probably originally placed at the end of the arms of a processional cross. They are decorated in an enameling technique called basse-taille in which colorful translucent enamel pastes are fused over an engraved and chased silver plaque.
🙏🏽
This image is in the public domain.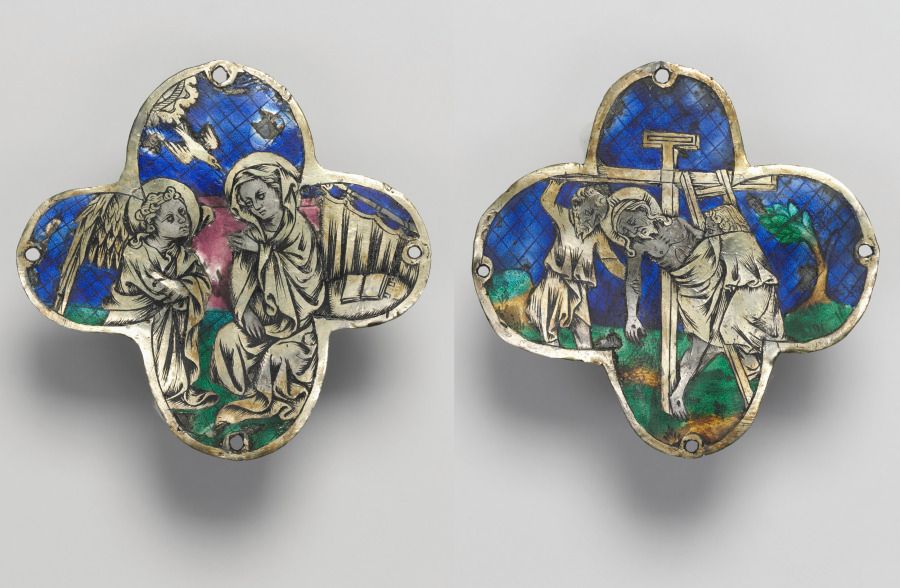 Please Subscribe or Donate to Help Keep This Site Free!