The bearded, elderly Saint Paul, dressed in a toga as an ancient Roman, sits with a pen in his right hand and an ink pot in his left. Pausing from writing his book, the Epistles, he looks up to heaven for divine inspiration and lifts up one foot to rest on a stone. The handle of a sword, one of his attributes visible on the right, symbolizes the manner in which he was executed as a martyr.
Even as he sits in quiet contemplation, Saint Paul exudes strength. Giuseppe Maria Crespi's strong modeling of the saint's body and drapery gives him additional power. The artist crafted the composition with bold lines of red chalk, and the cross-hatched lines of shadow accentuate the impression of a varied play of light over the monumental sculptural form.
Crespi usually made less-finished drawings than this work, which leads scholars to guess that this drawing may have been intended as a design for an etching or engraving.
Free Downloads Below
This image is in the public domain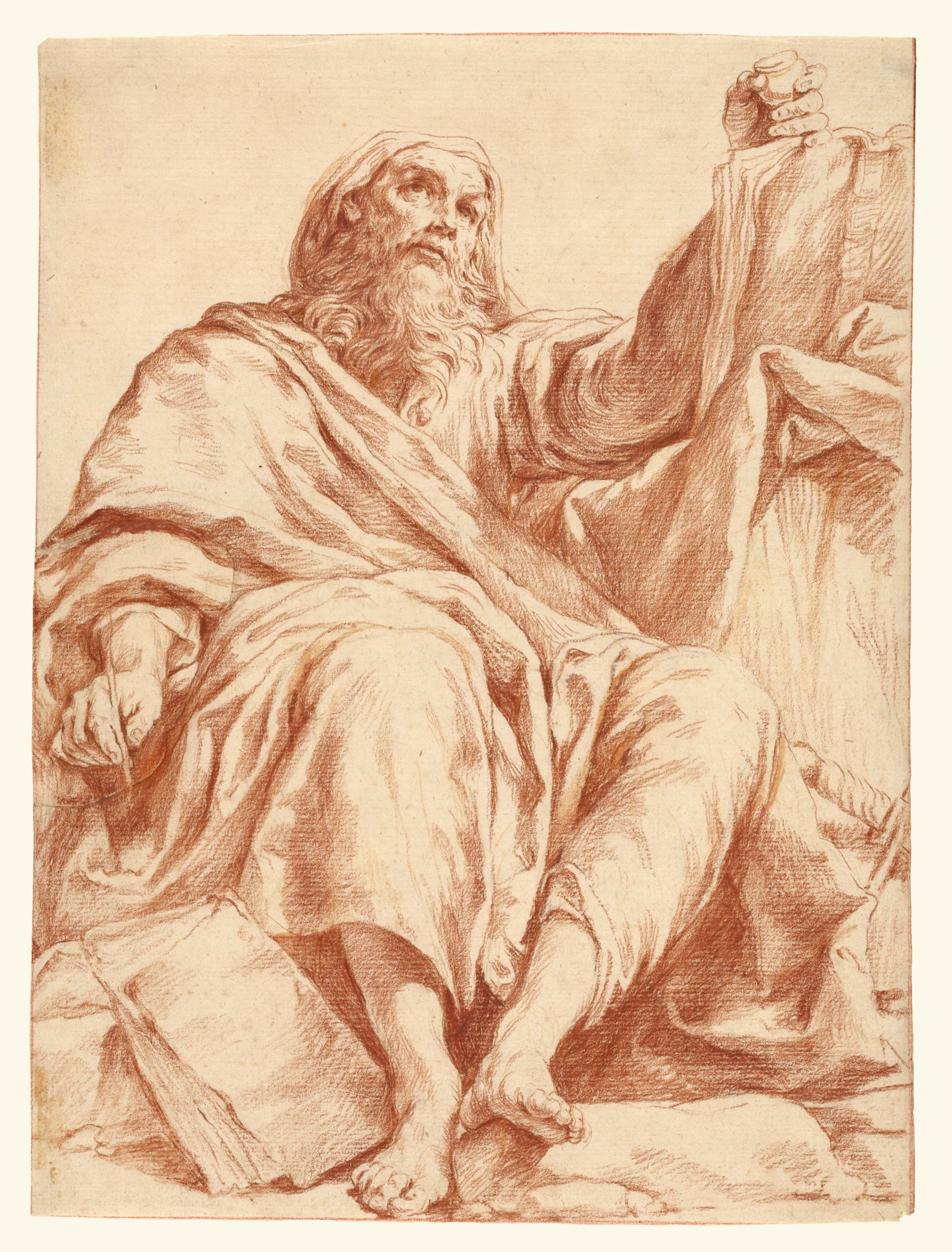 Please Subscribe or Donate to Help Keep This Site Free!