Angels are everywhere the intermediaries between God and man; and Christ set a seal upon the Old Testament teaching: "See that you despise not one of these little ones: for I say to you, that their angels in heaven always see the face of my Father who is in heaven." (Matthew 18:10). A twofold aspect of the doctrine is here put before us: even little children have guardian angels, and these same angels lose not the vision of God by the fact that they have a mission to fulfil on earth.
Without dwelling on the various passages in the New Testament where the doctrine of guardian angels is suggested, it may suffice to mention the angel who succored Christ in the garden, and the angel who delivered St. Peter from prison. Hebrews 1:14 puts the doctrine in its clearest light: "Are they not all ministering spirits, sent to minister for them, who shall receive the inheritance of salvation?" This is the function of the guardian angels; they are to lead us, if we wish it, to the Kingdom of Heaven.
Free Downloads Below
Image by sdcason.com - CC BY-SA 4.0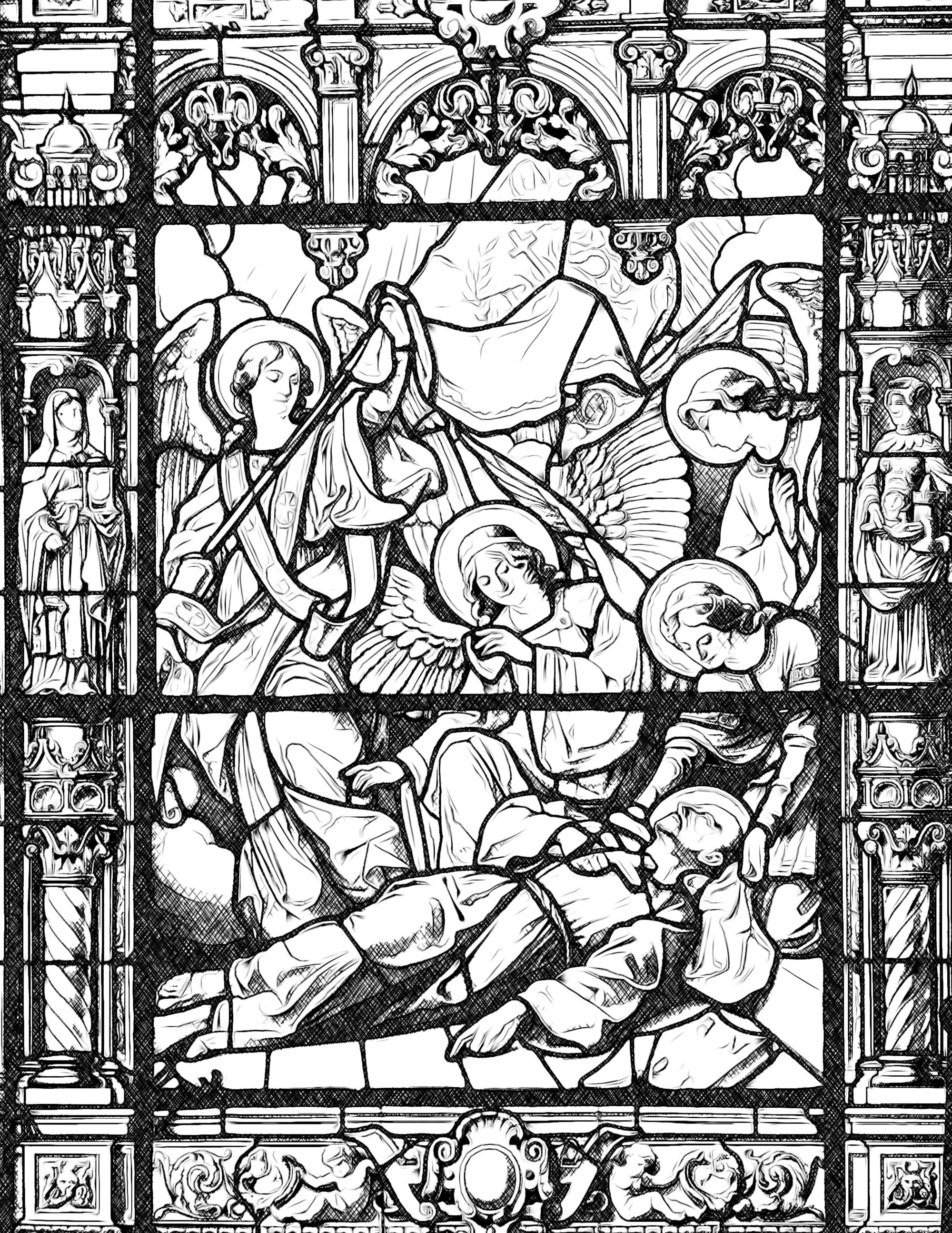 Please Subscribe or Donate to Help Keep This Site Free!