Saint Paul and Saint Sirus are panel paintings likely from the same large altarpiece. Panel painting was a lengthy process that required many steps. The panel is a plank of wood that was prepared with many layers of gesso, a glue-size-chalk substance that forms the white base layer of the paintings. Gesso is also used to create the raised areas, or pastiglia, seen in each painting: the top of staff and edges of the headpiece in Saint Sirus and areas on the hilt of the sword in Saint Paul. Red bole, a size-clay mixture, was added to areas that were to be gilded with gold leaf. The final step was painting the figures in numerous layers of egg tempera, a paint made of ground pigments, water, and egg yolk.
Free Downloads Below
This image is in the public domain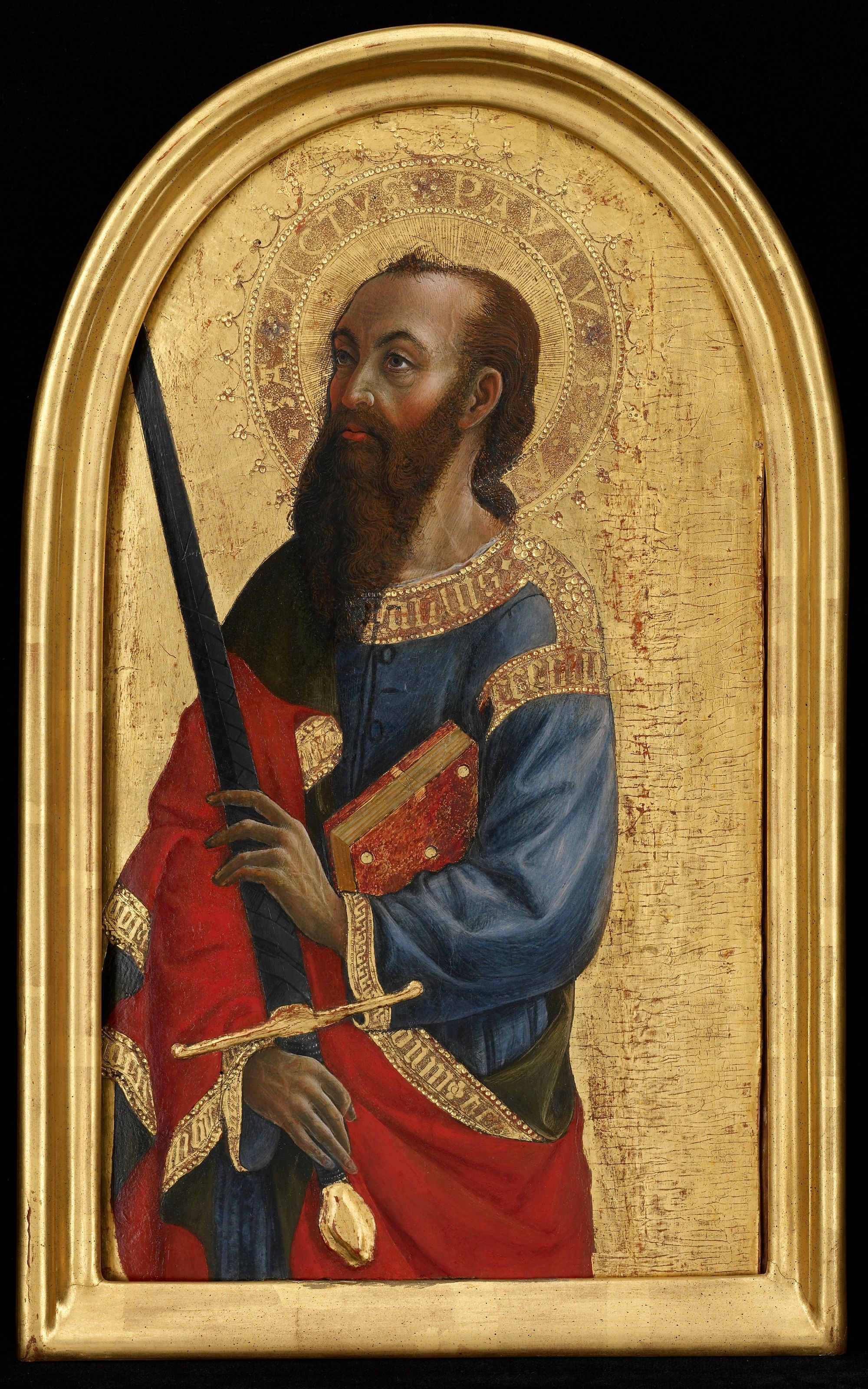 Please Subscribe or Donate to Help Keep This Site Free!