Elizabeth of Aragon, more commonly known as Saint Elizabeth of Portugal (1271 – 4 July 1336), was queen consort of Portugal, a tertiary of the Franciscan Order and is venerated as a saint of the Catholic Church. Elizabeth showed an early enthusiasm for her faith. She said the full Divine Office daily, fasted and did other penance, as well as attended twice-daily choral Masses.
After her marriage to King Denis of Portugal, Elizabeth quietly pursued the regular religious practices of her youth and was devoted to the poor and sick. Later in life, after Denis' death in 1325, Elizabeth retired to the monastery of the Poor Clare nuns, now known as the Monastery of Santa Clara-a-Velha (which she had founded in 1314) in Coimbra. She joined the Third Order of St. Francis, devoting the rest of her life to the poor and sick in obscurity. Source
João António Correia (26 December 1822 in Porto – 16 March 1896 in Porto) was a Portuguese painter and art professor. His father was a textile merchant. He enrolled at the "Academia Real de Marinha e Comércio", taking the course in design from 1836 to 1838. In 1851, he was named Deputy Professor for history painting at the Academy in Porto. He was also well known as a portrait painter and executed several religious murals for the Church of Saint Ildefonso and other local churches. Source
Free Downloads Below
This image is in the public domain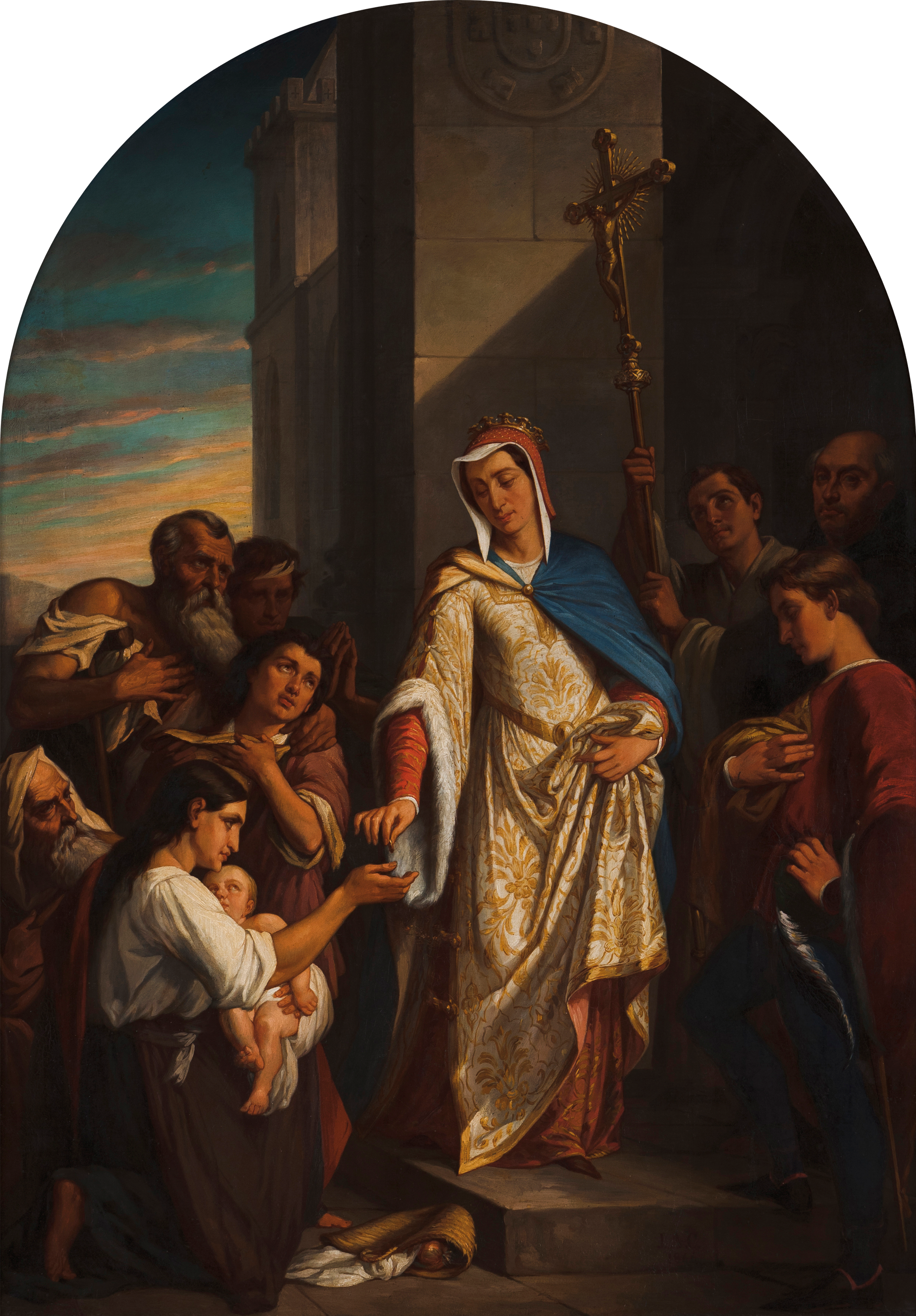 Please Subscribe or Donate to Help Keep This Site Free!