Saint of the Day: October 25
Antônio de Sant'Anna Galvão was born in Guarantingueta, near São Paulo, and attended the Jesuit seminary in Belem before becoming a Franciscan friar. He served as a preacher, confessor, and porter in São Paulo and was appointed confessor to the Recollects of Saint Teresa. He founded a new community of sisters with Sister Helena Maria of the Holy Spirit and served as novice master for the friars in Macacu. Antônio was beatified in Rome in 1998 and canonized in 2007.
Coloring page portrait of Saint Antônio de Sant'Anna Galvão with a halo, set against an 18th-century Sao Paolo backdrop. He has a fair complexion, almond-shaped eyes, thin arched eyebrows, and a straight nose. Dressed in Franciscan robes, the background illustrates the historic architecture and streets of Sao Paolo during the 18th century. The halo is subtly glowing above his head, symbolizing his sainthood.
🙏🏽
This image is in the public domain.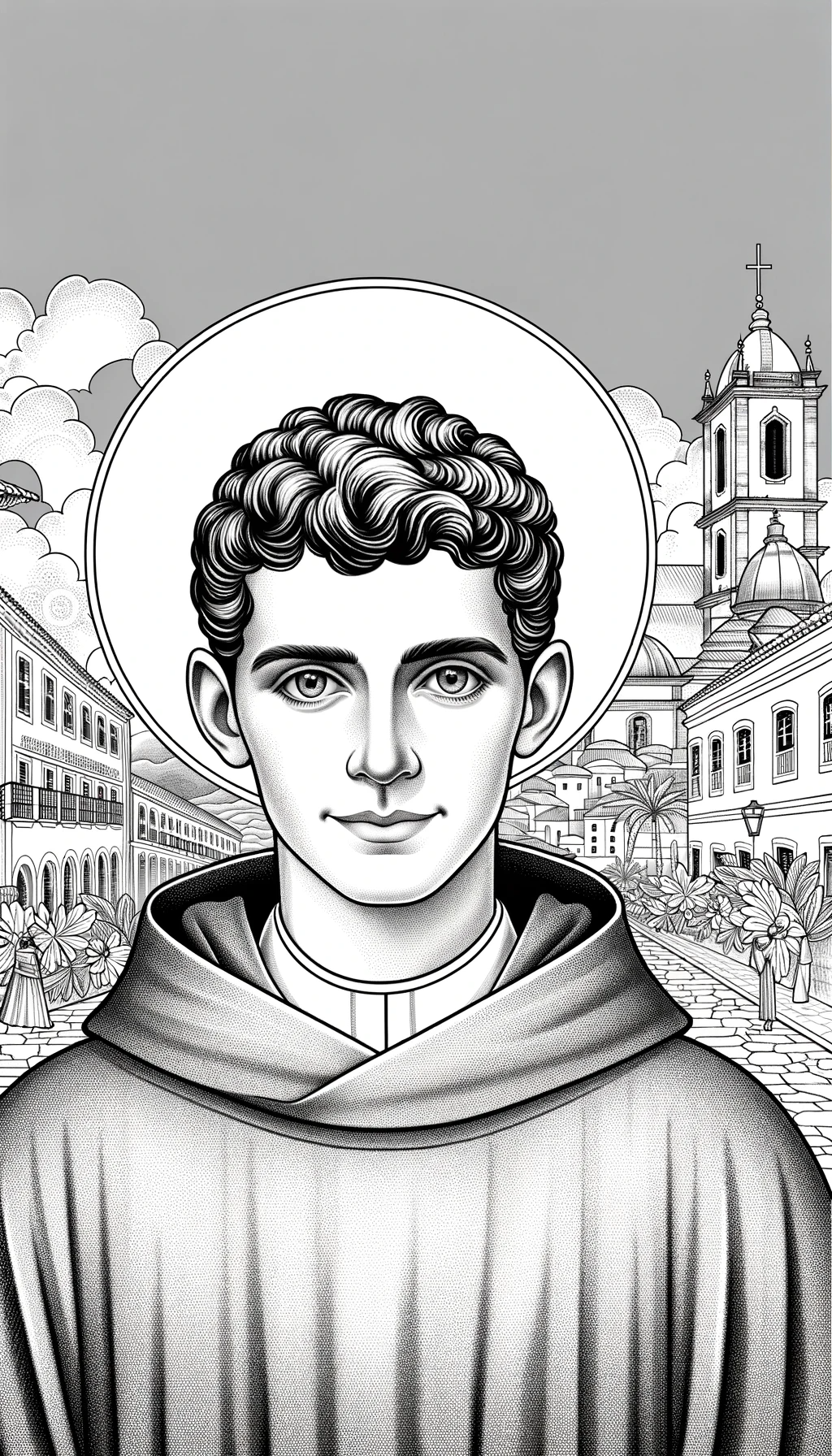 Please Subscribe or Donate to Help Keep This Site Free!