Saint of the Day: October 25
This impressive monument depicts Frei Galvão, a significant figure in Catholic history, particularly in Brazil.
Frei Galvão:
Early Life

: Frei Antônio de Sant'Anna Galvão, commonly known as Frei Galvão, was born in Guaratinguetá, São Paulo, Brazil, in 1739.

Life of Service

: He was a Franciscan friar noted for his deep faith and his works of charity. Throughout his life, Frei Galvão was dedicated to serving the needy, particularly women and the poor.

Miraculous Pills

: He is particularly renowned for the 'pills of Frei Galvão'. Legend has it that these pills, inscribed with a prayer, would miraculously cure those who consumed them. They were seen as a testament to his profound faith and God's active presence in the world through the deeds of His servants.

Recognition by the Church

: Frei Galvão was beatified on October 25, 1998. This means that he was officially recognized by the Catholic Church for his virtues and miracles and is one step away from canonization or sainthood. In fact, he was later canonized in 2007 by Pope Benedict XVI during his visit to Brazil.

Artistic Representation

: The statue captures the essence of his serene demeanor and his life of dedication to the church and the people. His Franciscan attire signifies his vows of poverty, chastity, and obedience. The raised hand might signify blessing, peace, or an act of teaching.

The Plaque

: Below the statue, there's a plaque which reads "Frei Galvão - Homem da paz e caridade" which translates to "Frei Galvão - Man of peace and charity". It also mentions his birthplace and the date of his beatification.
This monument not only stands as a testament to the life and works of Frei Galvão but also serves as a source of inspiration for the faithful, reminding them of the profound impact that a life dedicated to service and faith can have.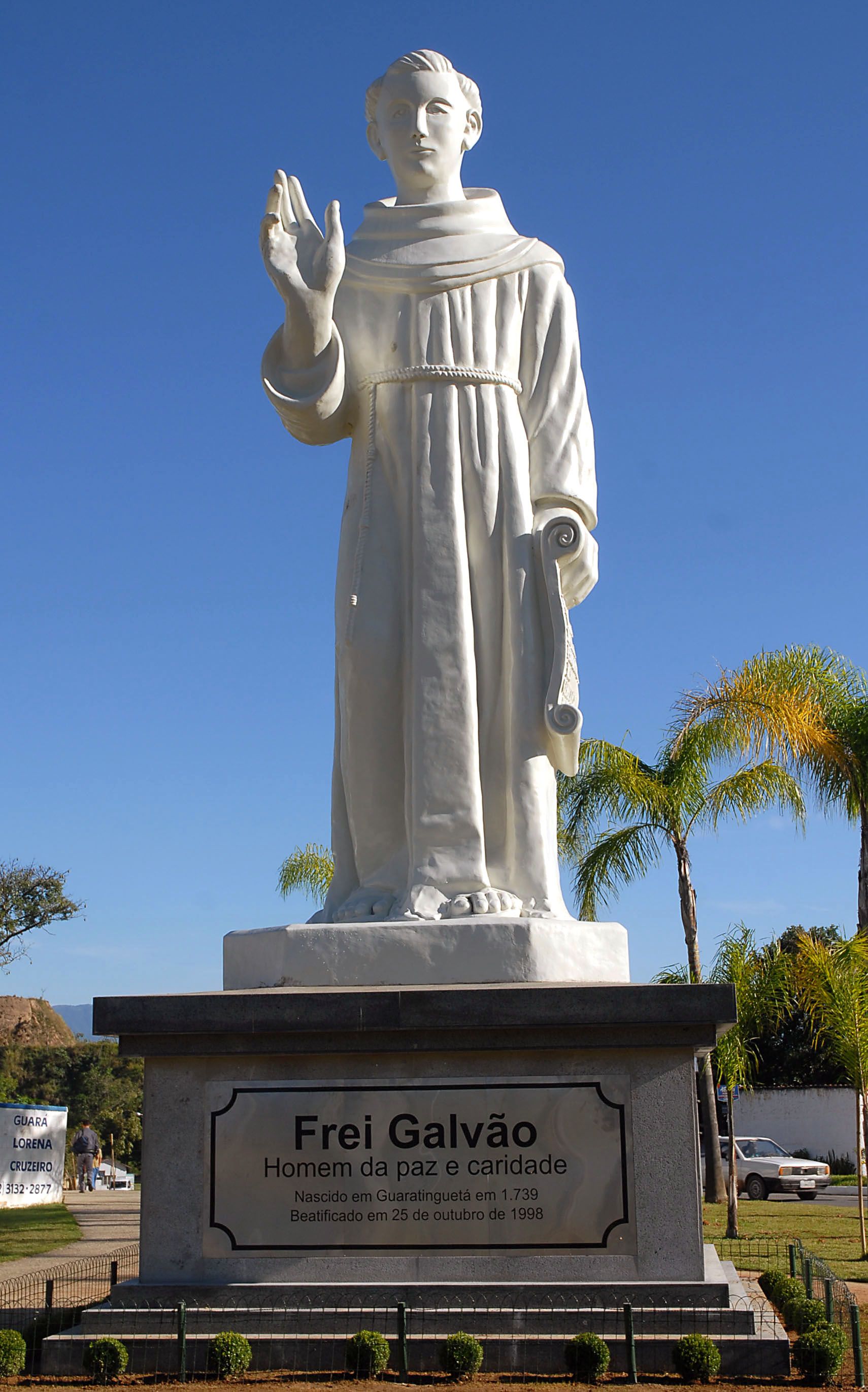 Please Subscribe or Donate to Help Keep This Site Free!