This work belongs to a series depicting Ambrose, Jerome, Augustine, and Gregory, key figures of early Catholicism. Saint Ambrose (about AD 340–391), the bishop of Milan, resolved important theological conflicts within the church and worked effectively with advocates of Roman paganism. The low viewpoint and large scale suggest that this painting hung high on the wall of a religious institution, but its original location remains unknown. In the late 1700s, Spain expelled all the Jesuits and sparked a transformation of the church. Many of these reformers turned back to early church history for inspiration, and this painting was probably commissioned by one of these new organizations.
Free Downloads Below
This image is in the public domain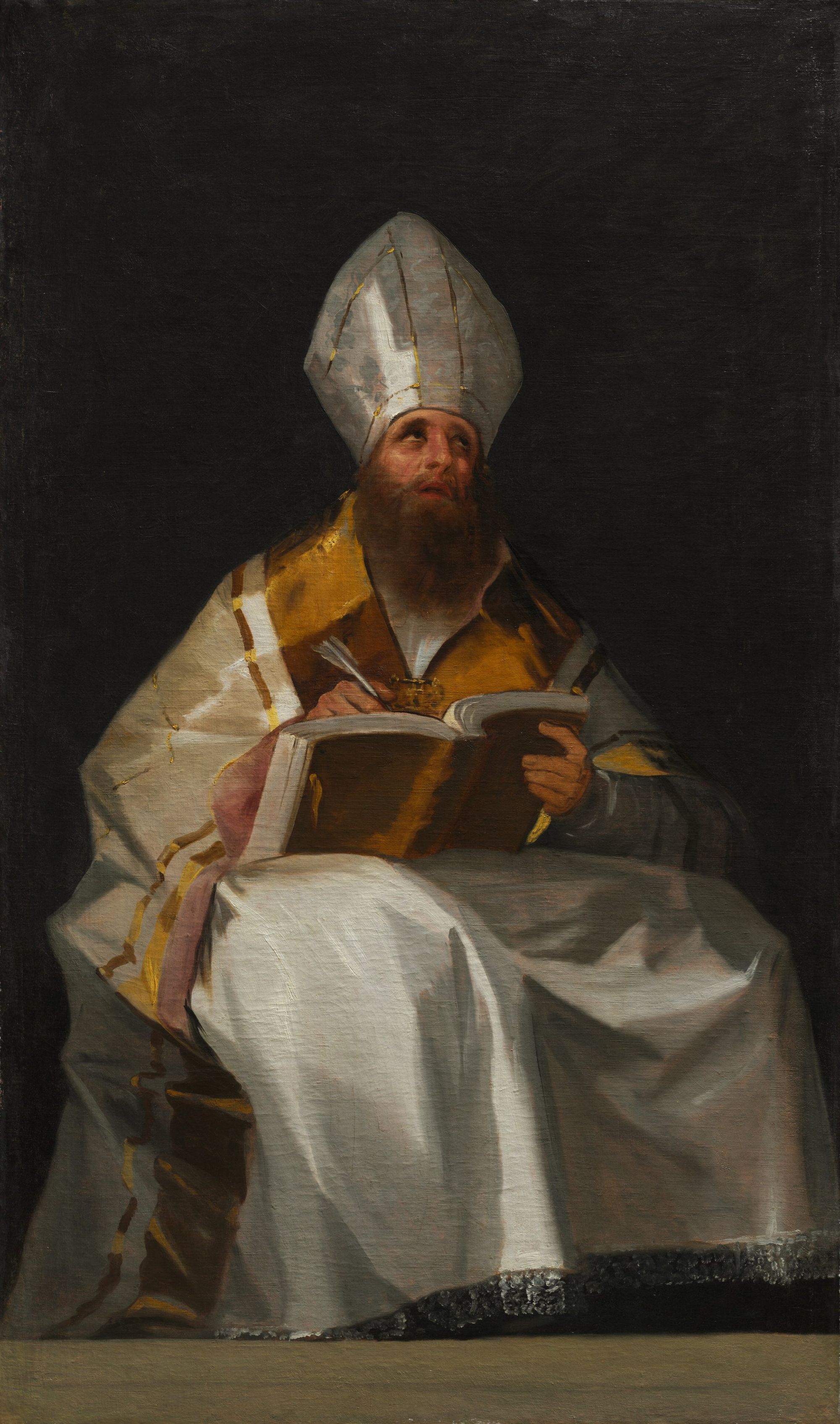 Please Subscribe or Donate to Help Keep This Site Free!