Details:
Pompeo Batoni's painting 'Sacred Heart of Jesus' was created in 1767[2] and is enshrined above the altar in the northern side chapel of Il Gesù in Rome[3]. It is one of the oldest known depictions of the Sacred Heart of Jesus[3], inspired by St Margaret Mary Alacoque's 1673 apparition[1]. The painting depicts Jesus dressed in a red tunic and blue mantle, with his right hand inviting viewers to place their head on his breast[1][3]. It has been made available for public use and domain, as seen on Wikimedia Commons[4].
🙏🏽
This image is in the public domain.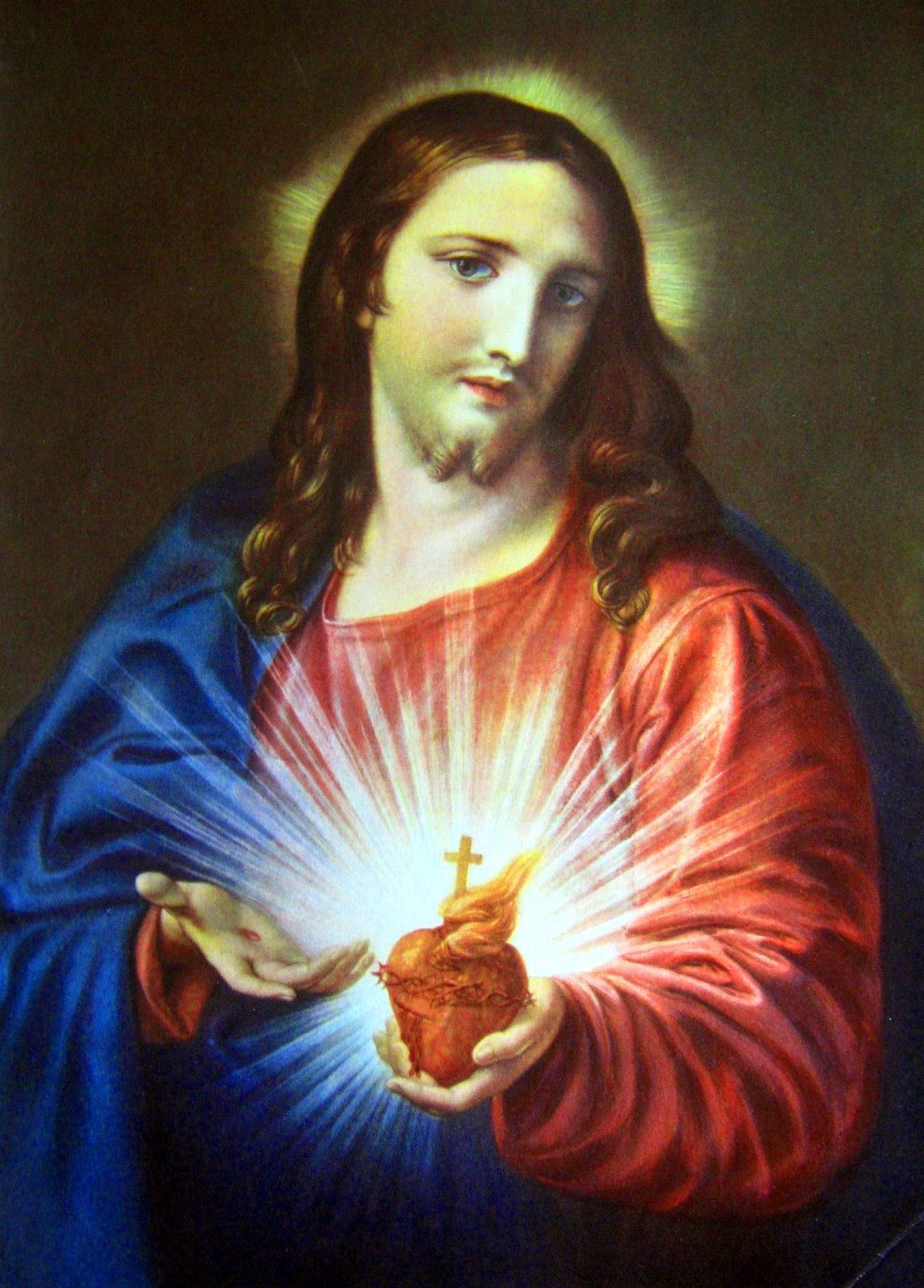 Please Subscribe or Donate to Help Keep This Site Free!