Details:
One of the most influential landscape painters of the early modern era, Lorrain was a master of the "ideal landscape," which combined lush foliage and a tranquil atmosphere with allusions to an idyllic, imaginary past. The intention was to create views more beautiful and harmonious than nature itself. In the foreground of this soaring landscape, the Holy Family rests on a shady bank as kneeling angels offer fruit to the Christ Child. Landscape paintings like this were much in demand among wealthy collectors throughout Europe, for whom these expansive idealized scenes represented a calm retreat from their hectic city lives.
🙏🏽
This image is in the public domain.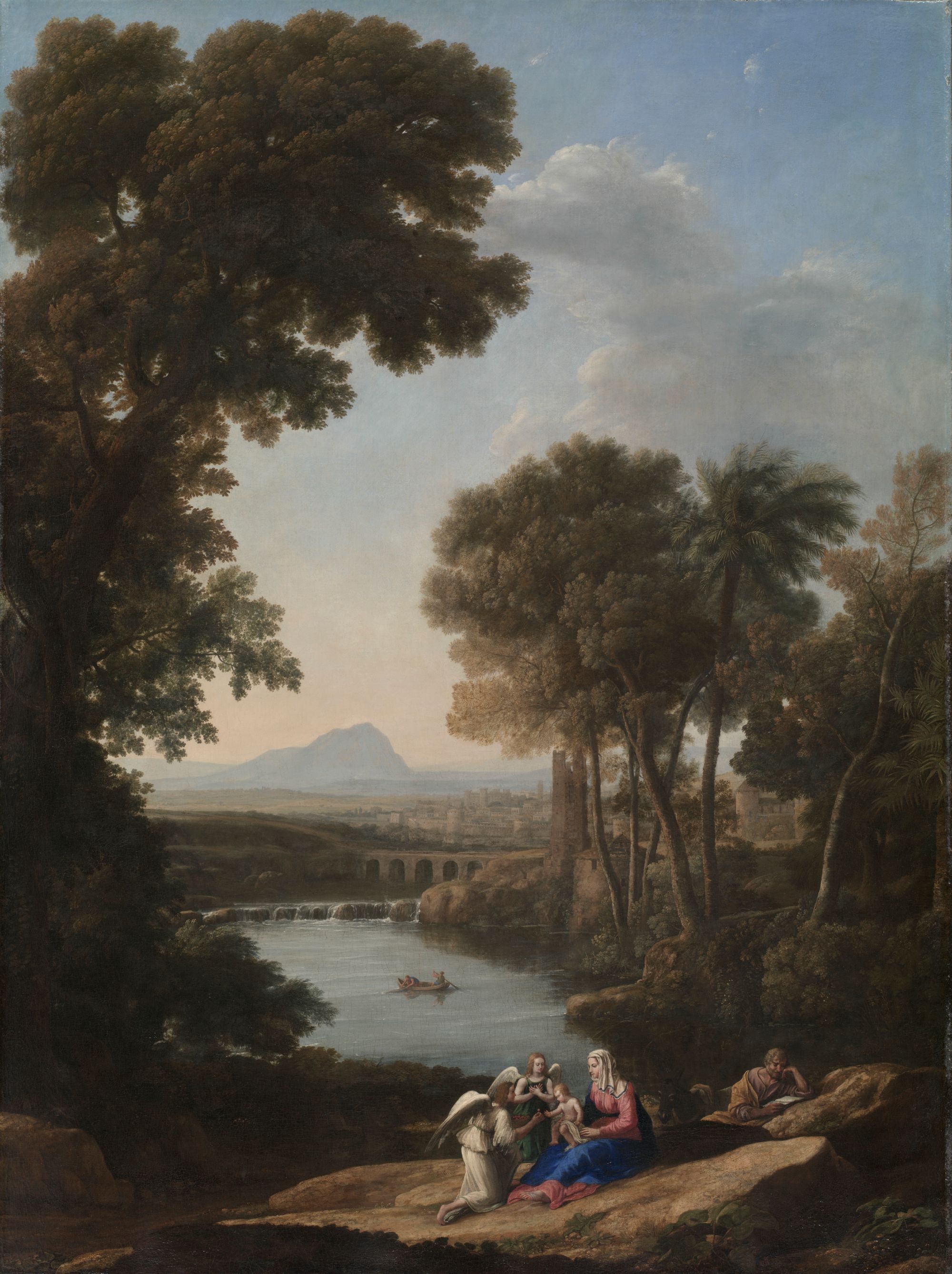 Please Subscribe or Donate to Help Keep This Site Free!