Details:
The Church of the Saviour at Berestovo (Ukrainian: Церква Спаса на Берестові, Tserkva Spasa na Berestovi; Russian: Це́рковь Спа́са на Бе́рестове, Tserkov' Spasa na Berestove) is a church located immediately north of the Monastery of the Caves in an area known as Berestove. Although it is situated outside the Lavra fortifications, the Saviour Church is part of the Lavra complex and the related World Heritage Site.
Berestovo was a suburban residence of Vladimir the Great (who died there in 1015) and some of his descendants, including Vsevolod I and Vladimir II. It was also the site of a monastery, first recorded in 1073. Construction of the present structure is not documented, but most art historians date it to the reign of Vladimir Monomakh (1113–1125). Indeed, it has structural parallels with the churches of Pereiaslav, especially those built during Monomakh's administration of the town at the turn of the 12th century.
Monomakh's court church was larger than most cathedrals built in Kyiv in the 12th century and had three naves, three apses, and probably three domes. The western (narthex) wall survives almost intact, while the other walls are known by way of excavations. The western part of the church was separated from the naos, forming a narthex, flanked by a baptistery on the north and a projecting tower on the south. The tower contained the winding stairs leading to the gallery for the ruling prince, his family, and guests.
🙏🏽
This image is in the public domain.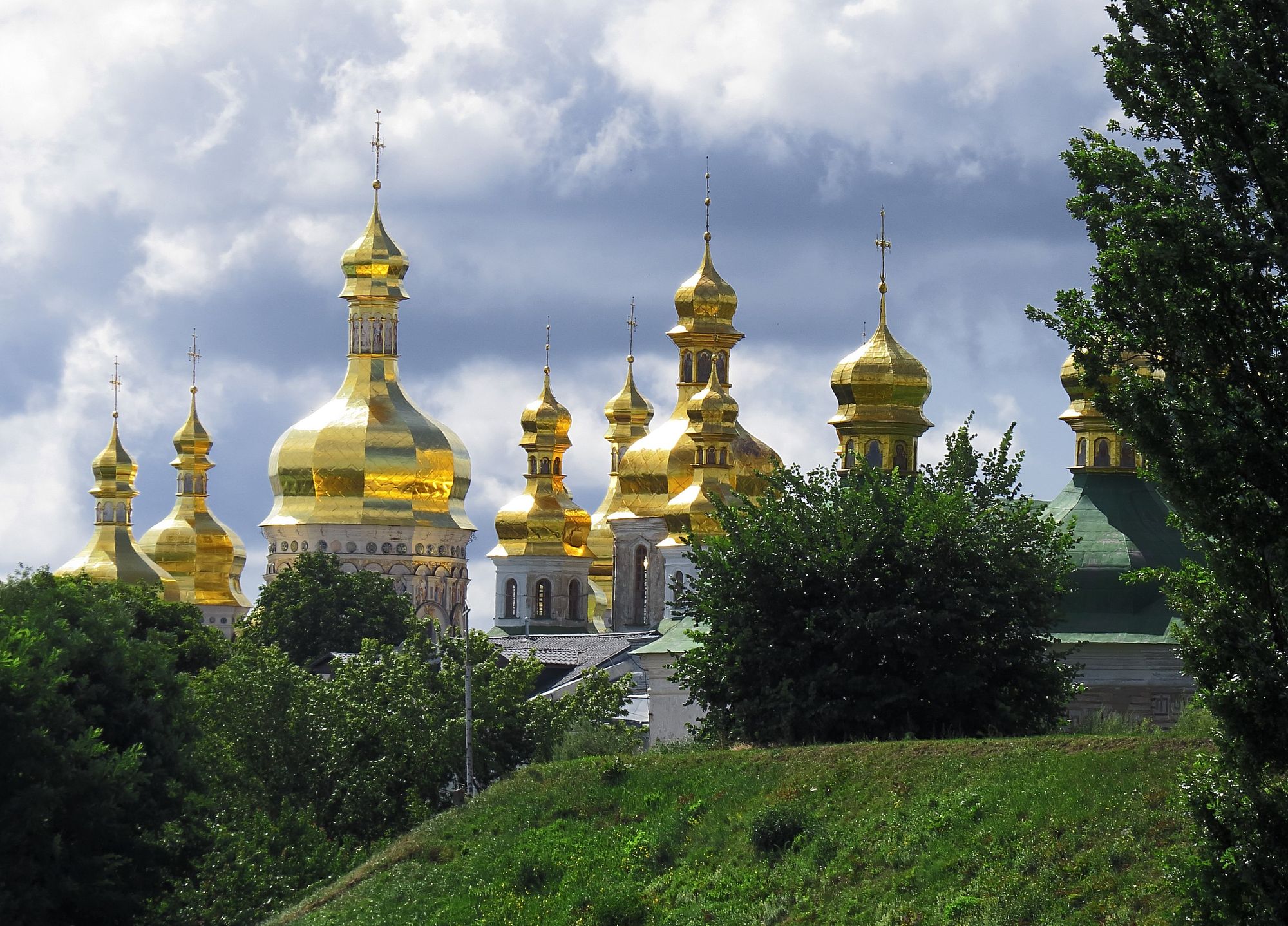 Please Subscribe or Donate to Help Keep This Site Free!