Details:
This panel originally formed the right half of a diptych, a hinged two-paneled painting used for private worship. The missing left panel probably depicted the Virgin and Child. The entire composition showed the monk, with his prayer book open, kneeling in an interior before Mary and the infant Jesus. This panel is very similar to another painting of a monk now in the National Gallery (London) by Gerard David. Although we do not know the monk's name, he must have lived in the Netherlandish city of Bruges, because behind him appear two of that city's most famous towers: on the left is that of the Onze Lieve Vrouw (Our Dear Lady) Church; the Cathedral of the Saviour is on the right. Also, his simple gray garment and tonsure indicate that he likely belonged to an Augustinian religious community. source
🙏🏽
This image is in the public domain.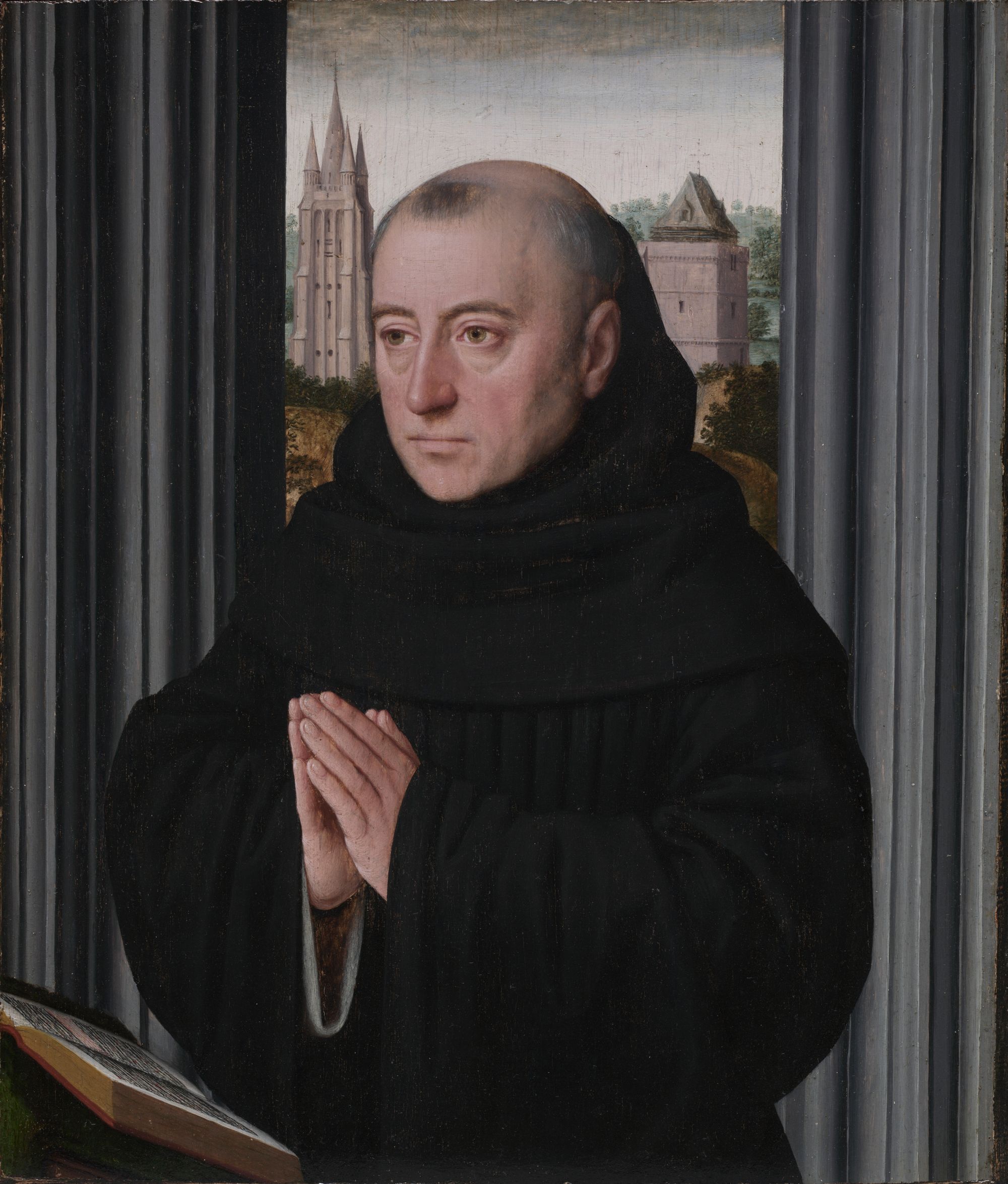 Please Subscribe or Donate to Help Keep This Site Free!