Details:
Represented here by their characteristic attributes are the four evangelists surrounding the Lamb of God (Agnus Dei), as derived from the vision of John in the Book of Revelation (4:6–7): an angel (Matthew), a winged lion (Mark), a winged ox (Luke), and an eagle (John). Originally this plaque would have covered a deluxe binding of a now-lost Gospel book. The stylization of the symbols and the type of interlaced foliate cross find parallels in manuscript illumination produced within the southern Italian region of Benevento, including at the famed Benedictine monastery of Monte Cassino.
🙏🏽
This image is in the public domain.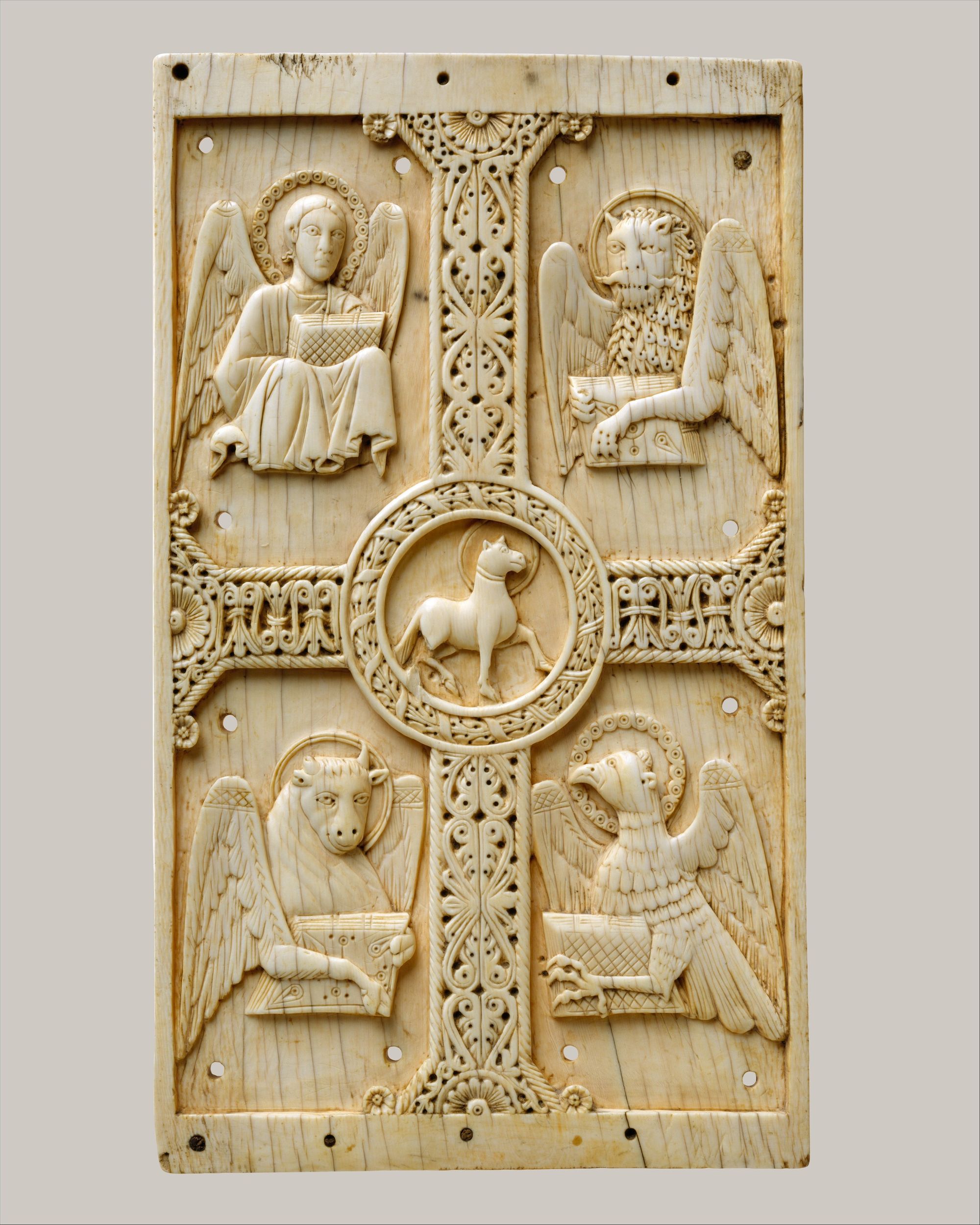 Please Subscribe or Donate to Help Keep This Site Free!