Details:
This painting depicts the miraculous discovery of the image of Our Lady of Valvanera by the repentant thief-turned-hermit Nuño Oñez, who kneels beside it in adoration. Hidden in the hollow of an oak tree since the time of the Muslim invasion of Spain, the location of the sacred image was revealed to the hermit in a vision. The fresh water spring that flows from beneath the tree and the bees that frame the opening in the trunk signal the hidden location. Although they are not part of the image's miraculous origin story, the brightly colored tropical birds in the tree's branches confirm the sacredness of the place. The discovery of the Virgin takes place in a lush mountainous landscape that evokes the Sierra de la Demanda of La Rioja, even though it is more likely inspired by Flemish pictorial models than true geography. The church in the middle ground to the left of the Virgin is the monastery of Valvanera, where the miraculous image is venerated.
🙏🏽
This image is in the public domain.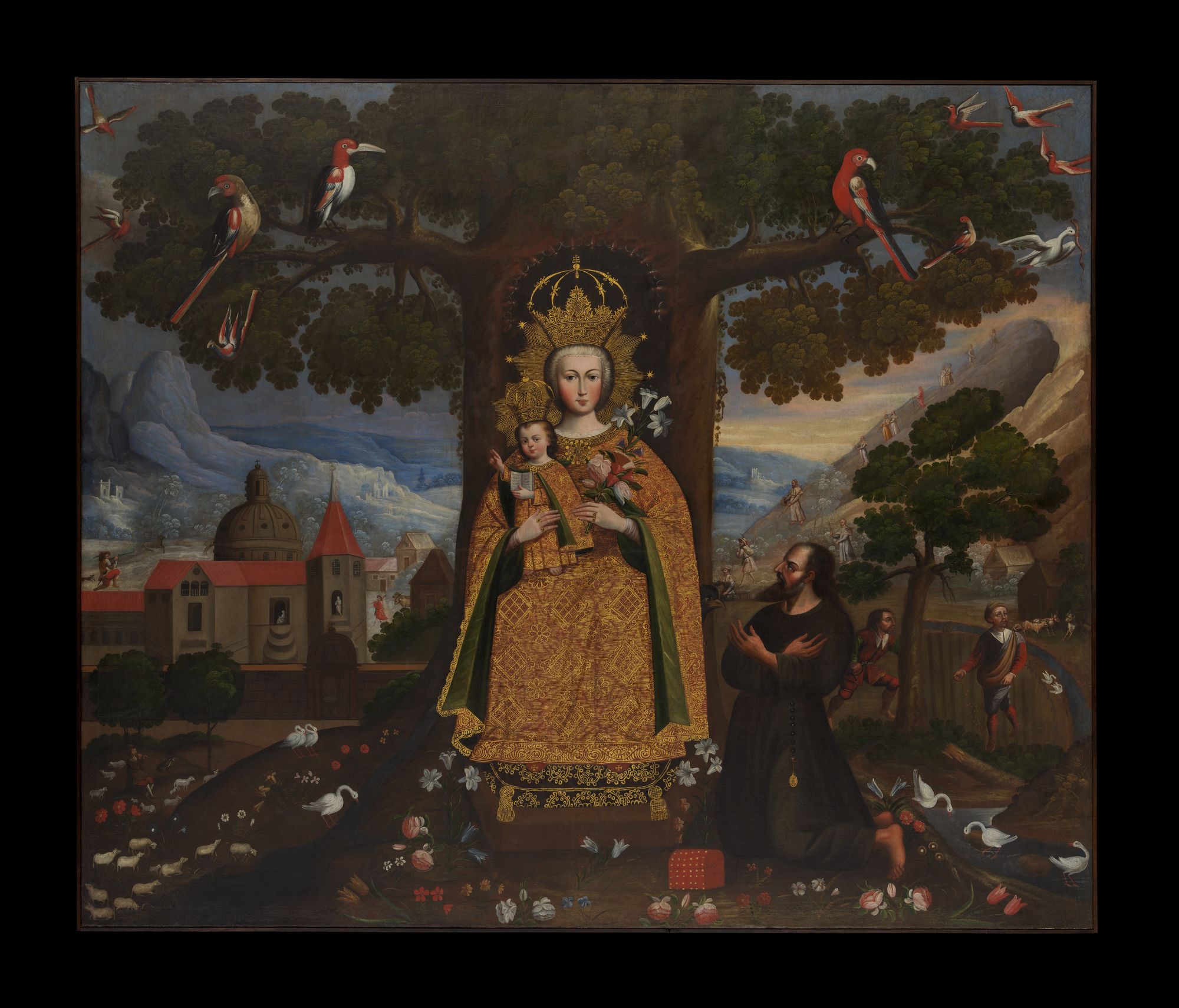 Please Subscribe or Donate to Help Keep This Site Free!