Details:
Emperor Constantine the Great receives clergy at the First Council of Nicaea in 325. He bestows the honorific patriarch on these four bishops. From heaven he is illuminated by a divine light.
🙏🏽
This image is in the public domain.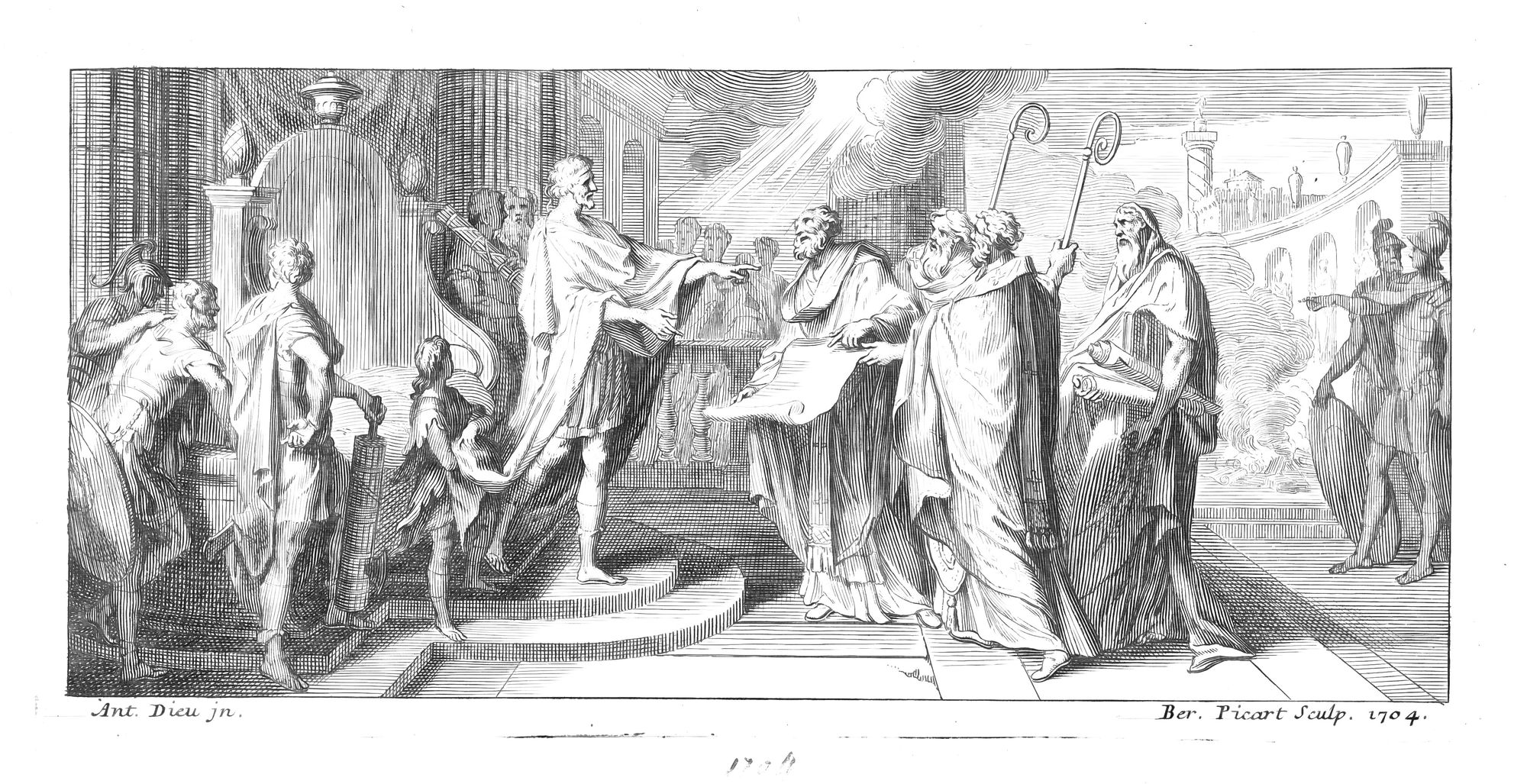 Please Subscribe or Donate to Help Keep This Site Free!