Lombardy is one of the twenty administrative regions of Italy, in the northwest of the country, with an area of 23,844 square kilometres (9,206 sq mi). About 10 million people live in Lombardy, forming more than one-sixth of Italy's population, and more than a fifth of Italy's GDP is produced in the region, making it the most populous, richest and most productive region in the country. It is also one of the top regions in Europe for the same criteria. Milan's metropolitan area is the largest in Italy and the third most populated functional urban area in the EU. Lombardy is also the Italian region with most UNESCO World Heritage Sites—Italy (tied with China) having the highest number of World Heritage Sites in the world. The region is also famous for its historical figures such as Virgil, Pliny the Elder, Ambrose, Caravaggio, Claudio Monteverdi, Antonio Stradivari, Cesare Beccaria, Alessandro Volta, Alessandro Manzoni, and popes John XXIII and Paul VI.
Free Downloads Below
Please Give Proper Attribution:
Nuns flickr photo by NH53 shared under a Creative Commons (BY) license
Plain Text:
"Nuns" flickr photo by NH53 https://flickr.com/photos/nh53/32572619777 shared under a Creative Commons (BY) license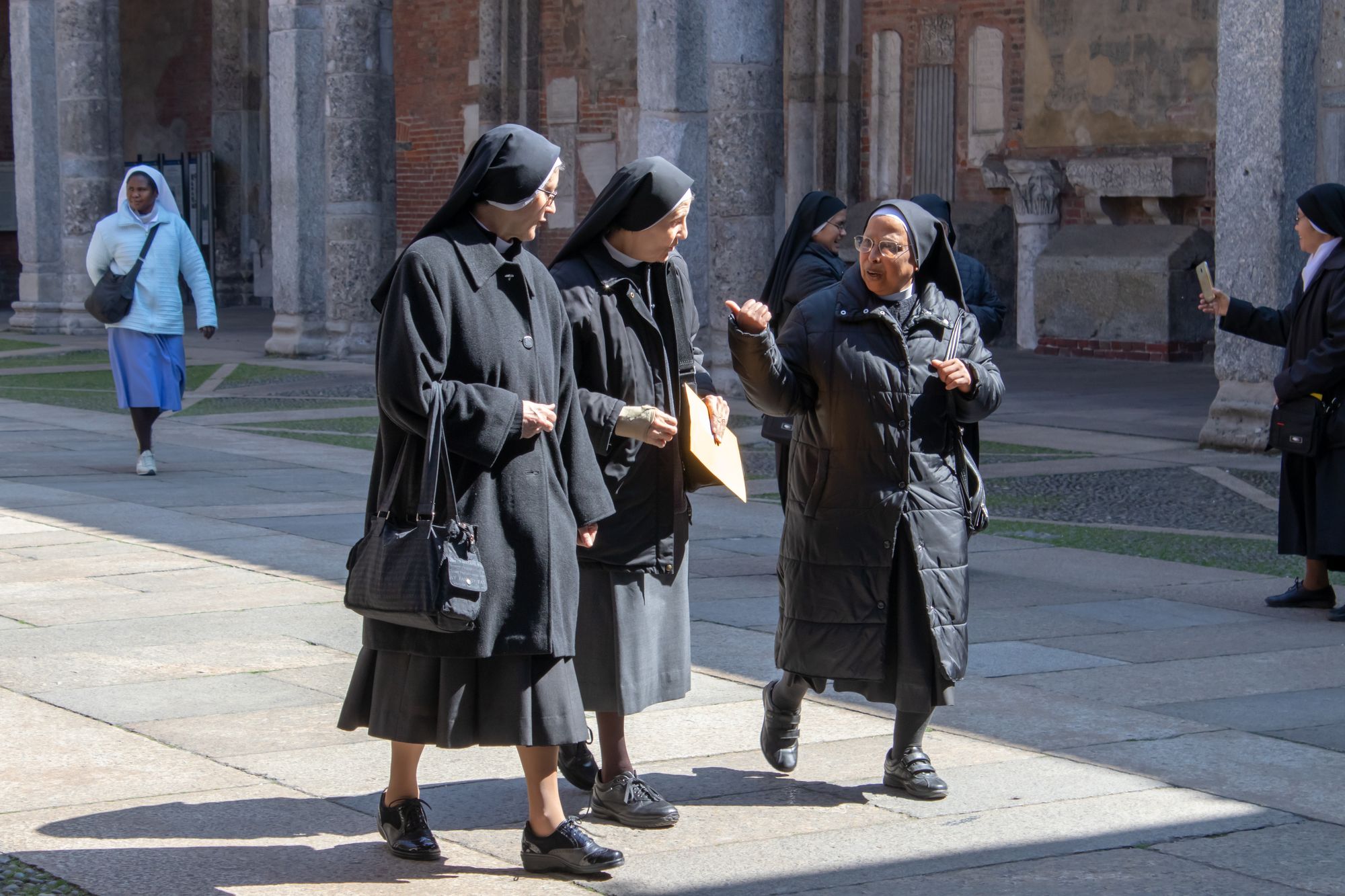 Please Subscribe or Donate to Help Keep This Site Free!