Moses was the most important prophet in Judaism, and an important prophet in Christianity. In the biblical narrative, he was the leader of the Israelites and lawgiver to whom the authorship, or "acquisition from heaven", of the Torah (the first five books of the Bible) is attributed.
Moses led the Exodus of the Israelites out of Egypt and across the Red Sea, after which they based themselves at biblical Mount Sinai, where Moses received the Ten Commandments. After 40 years of wandering in the desert, Moses died within sight of the Promised Land on Mount Nebo.
This image was originally drawn by Ludolph Büsinck in the 17th century.
Free Downloads Below
Image by sdcason.com - CC BY-SA 4.0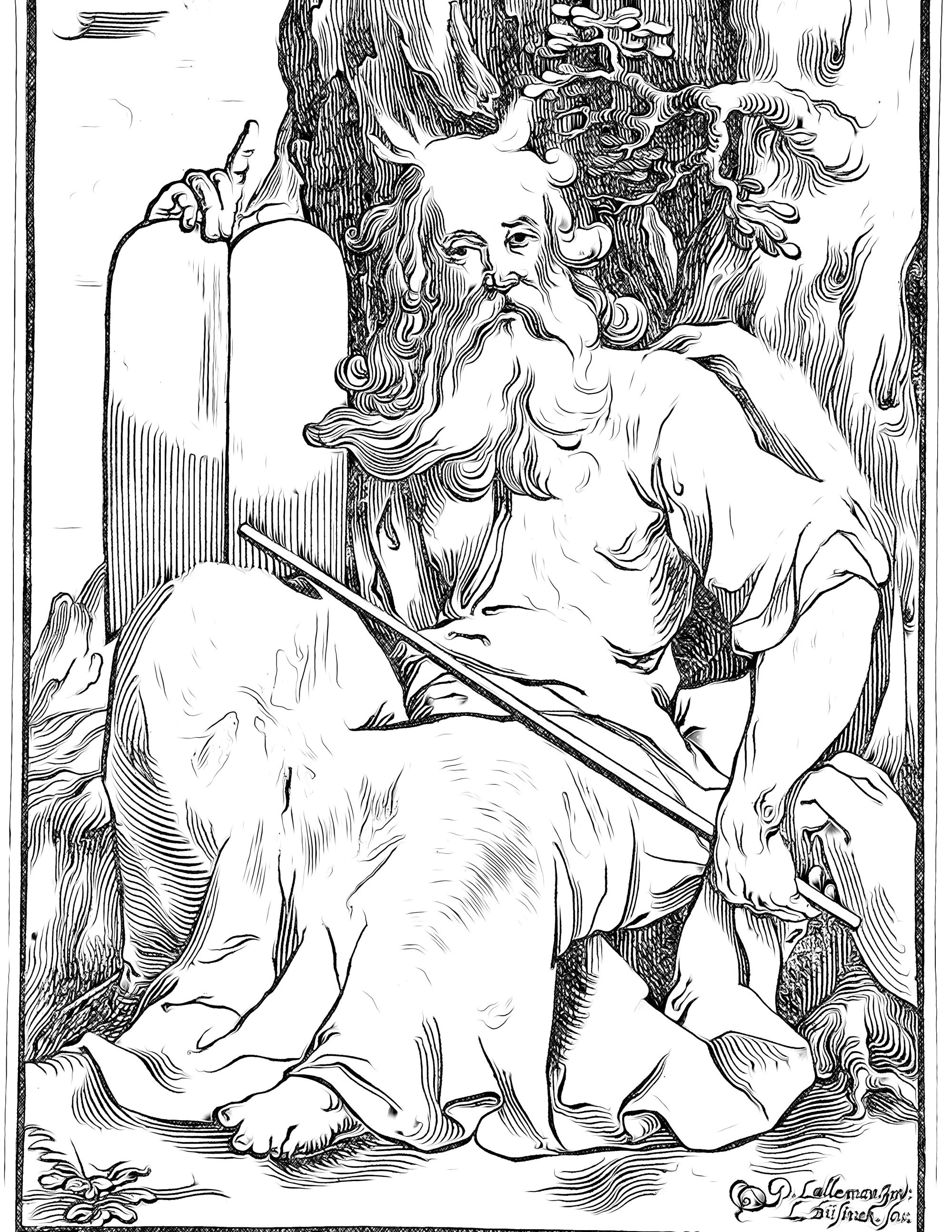 Please Subscribe or Donate to Help Keep This Site Free!