Although he was reportedly a prolific painter, this panel is one of only seven paintings by Martin Schongauer in existence today. It belongs to a group of four Andachtsbilder, or devotional paintings, created near the end of his life. In his engravings Schongauer already had explored the theme of the Madonna and Child reading a book in a niche, symbolizing the Virgin's role as Christ's tutor. Here he balanced the Madonna's serenity with the lively Christ Child and the book's fluttering pages. Her dignified face, with its polished modeling and delicate features, is typical of Schongauer, who was heavily influenced by Flemish painter Rogier van der Weyden's art. Mary's cascade of gently flowing hair shows Schongauer's sensitivity to the expressive potential of line. His attention to detail is especially evident in the thin gold seams in Mary's cloak, the jeweled crown, and the figures' fine facial features. In the background, an angel holds the crown and scepter. Since the 1500s, Schongauer has been credited with bringing the advances of Netherlandish Renaissance art to Germany. He was the main inspiration for Germany's next generation of artists, notably Albrecht Dürer. Schongauer's engravings had far-reaching impact, influencing Italian artists such as Michelangelo.
Free Downloads Below
This image is in the public domain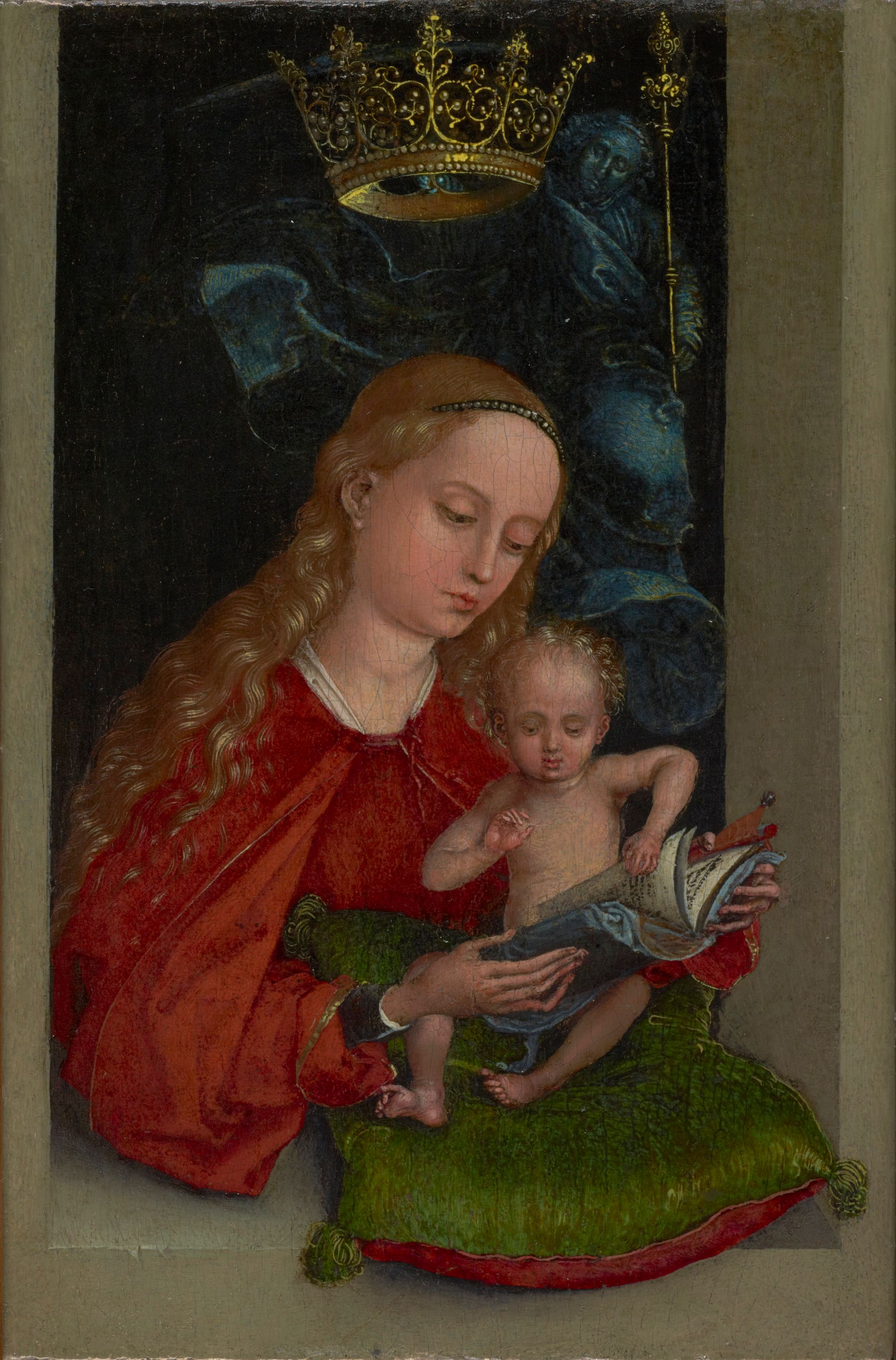 Please Subscribe or Donate to Help Keep This Site Free!