Details:
The Coronation of the Virgin or Coronation of Mary is a subject in Christian art, especially popular in Italy in the 13th to 15th centuries, but continuing in popularity until the 18th century and beyond. Christ, sometimes accompanied by God the Father and the Holy Spirit in the form of a dove, places a crown on the head of Mary as Queen of Heaven. In early versions the setting is a Heaven imagined as an earthly court, staffed by saints and angels; in later versions Heaven is more often seen as in the sky, with the figures seated on clouds. The subject is also notable as one where the whole Christian Trinity is often shown together, sometimes in unusual ways. Crowned Virgins are also seen in Eastern Orthodox Christian icons, specifically in the Russian Orthodox church after the 18th century. Mary is sometimes shown, in both Eastern and Western Christian art, being crowned by one or two angels, but this is considered a different subject.
Guillaume Vrelant, born in Utrecht, was known to be in Bruges from 1454 onward where he died around 1481. He probably went there to sidestep a 1427 law which banned the sale of Utrecht images. A painter very much in vogue, he founded the Illuminators' Guild in Bruges under the patronage of Saint John the Evangelist. He is known to have provided manuscripts to the Burgundian court.
🙏🏽
This image is in the public domain.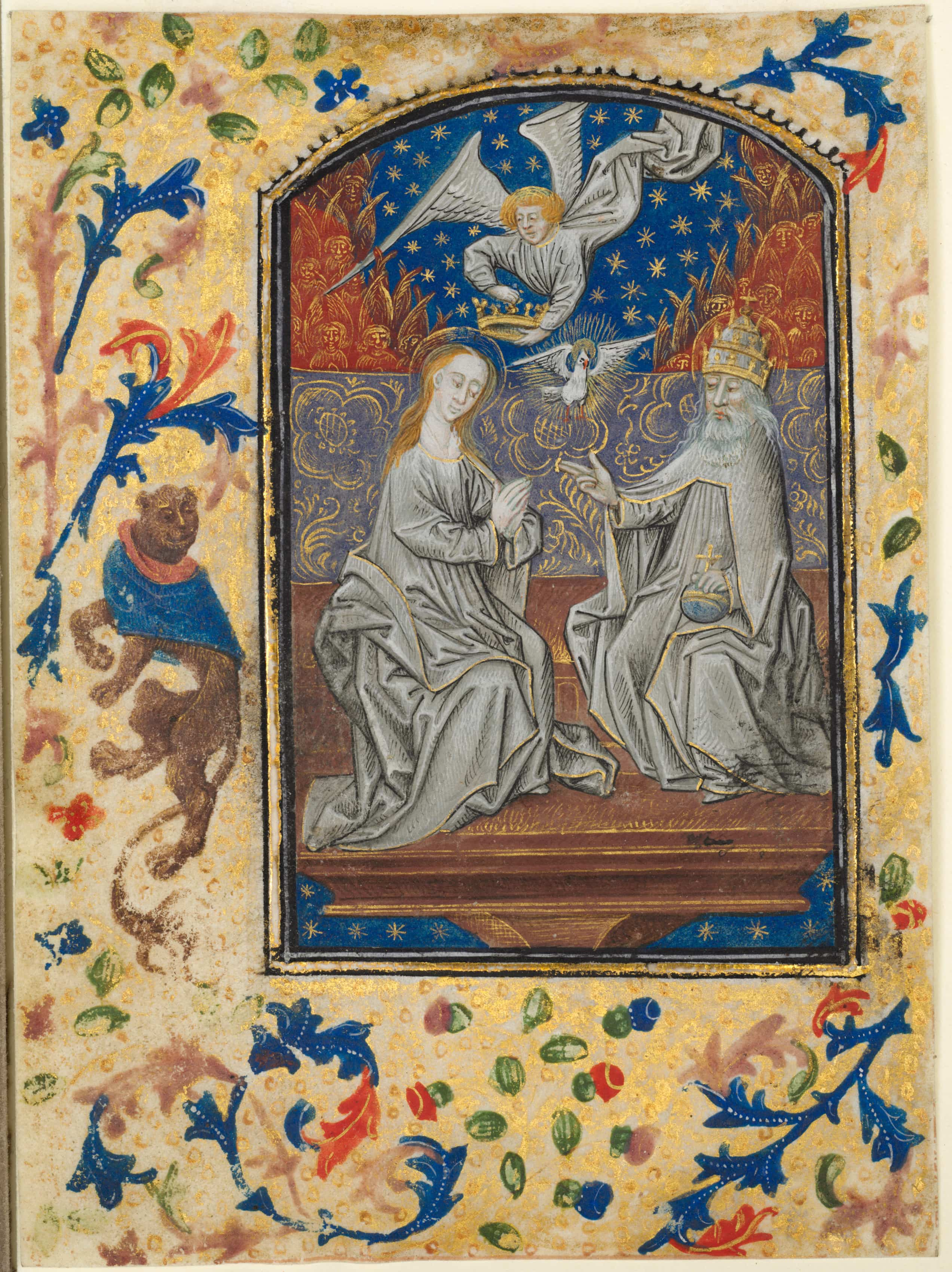 Please Subscribe or Donate to Help Keep This Site Free!