The Samaritan woman at the well is a figure from the Gospel of John, in John 4:4–26. In Eastern Orthodox and Eastern Catholic traditions, she is venerated as a saint with the name Photine (Φωτεινή), meaning "luminous [one]".
Maria Anna Angelika Kauffmann RA (30 October 1741 – 5 November 1807), usually known in English as Angelica Kauffman, was a Swiss Neoclassical painter who had a successful career in London and Rome. Remembered primarily as a history painter, Kauffmann was a skilled portraitist, landscape and decoration painter. She was, along with Mary Moser, one of the two female founding members of the Royal Academy in London in 1768.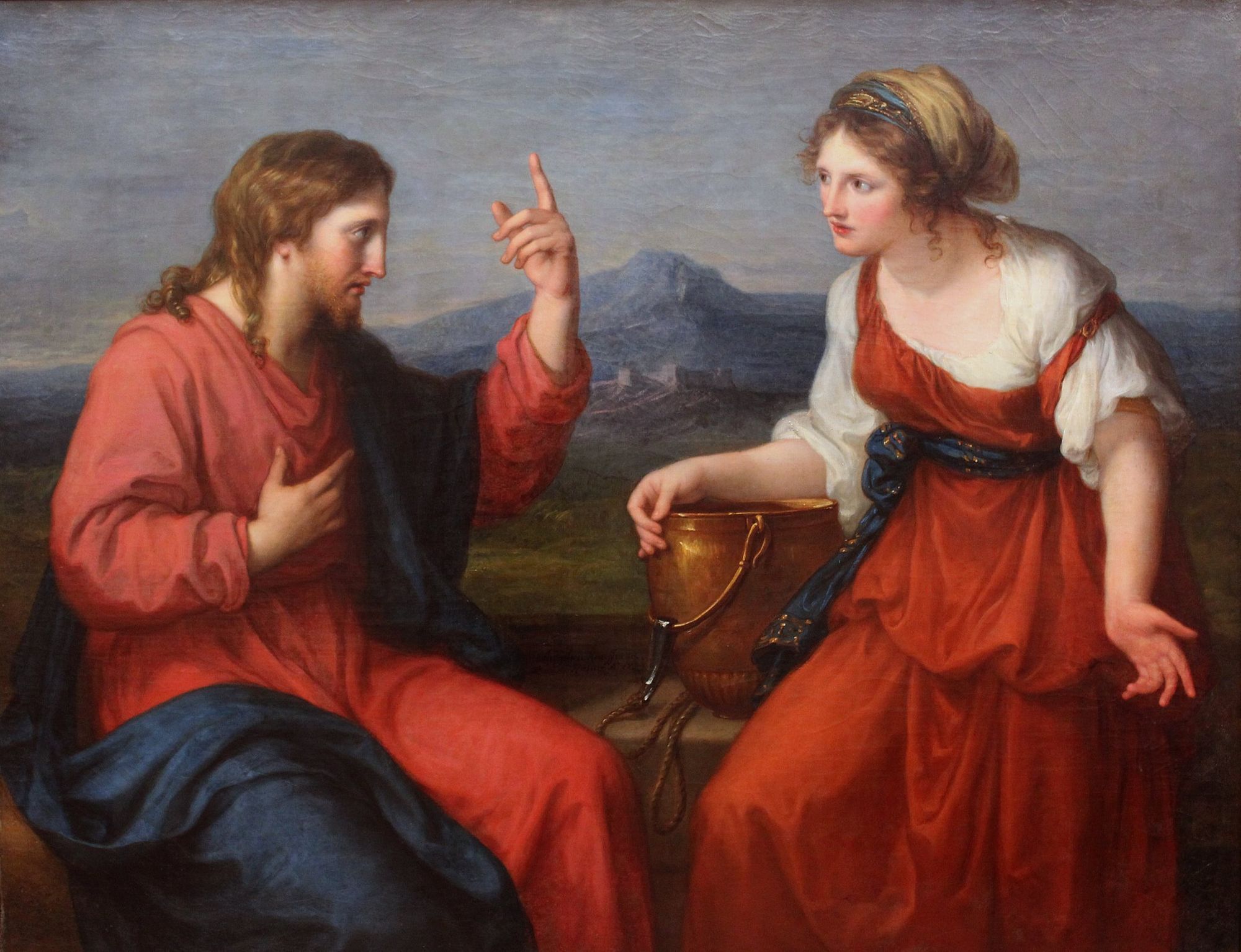 Please Subscribe or Donate to Help Keep This Site Free!