Details:
Harry Siddons Mowbray was an American artist. He executed various painting commissions for J.P. Morgan, F.W. Vanderbilt, and other clients. He served as director of the American Academy in Rome from 1902–1904. Wikipedia
The temptation of Christ is a biblical narrative detailed in the gospels of Matthew, Mark, and Luke. After being baptized by John the Baptist, Jesus was tempted by the devil after 40 days and nights of fasting in the Judaean Desert. At the time, Satan came to Jesus and tried to tempt him. Wikipedia
🙏🏽
This image is in the public domain.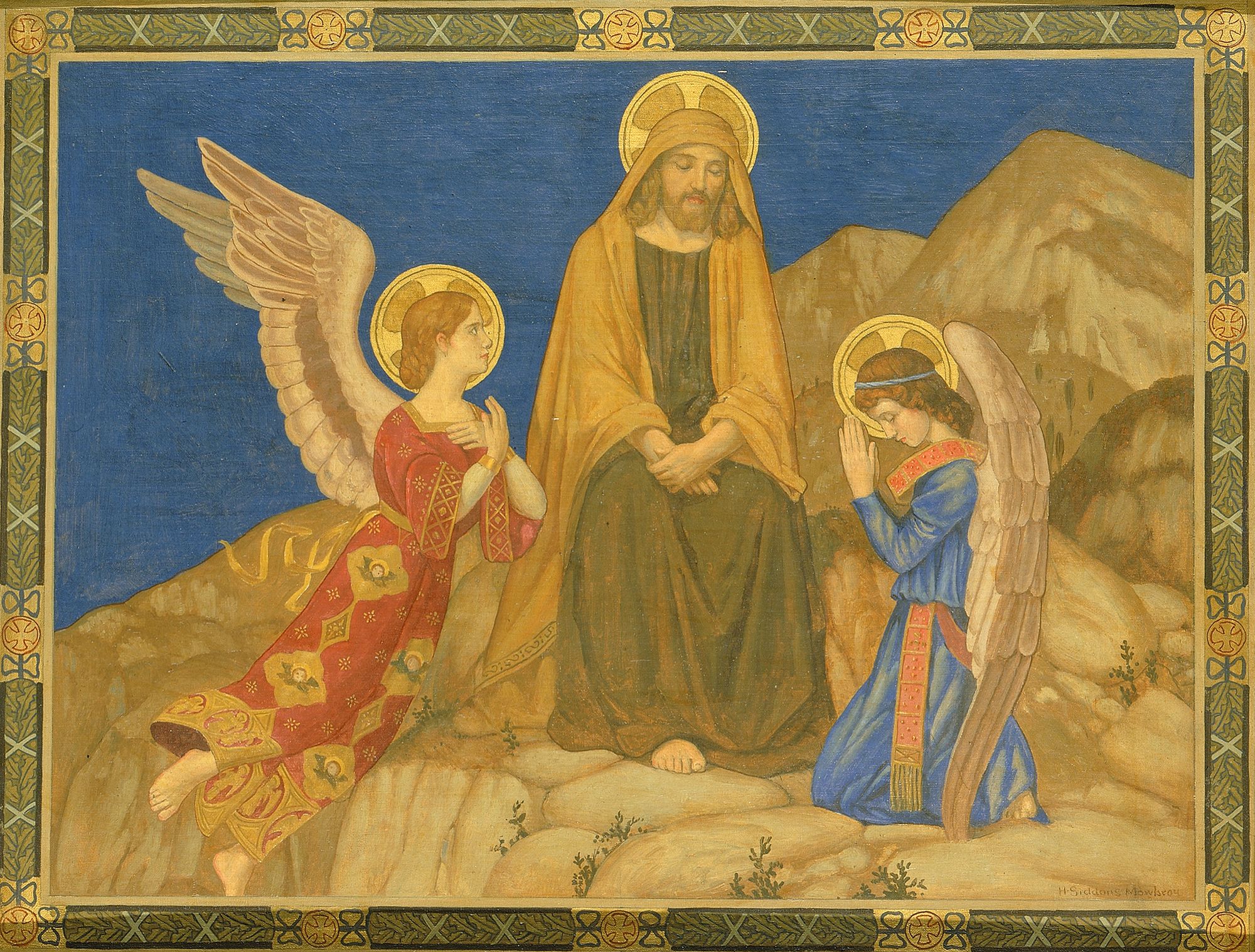 Please Subscribe or Donate to Help Keep This Site Free!