Please Subscribe or Donate to Help Keep This Site Free!
This is the only known icon devoted to the genealogy of a monastic order. Its subject is the "House of Ewost' atéwos," one of two major monastic orders of the Ethiopian Orthodox Church. Born circa 1273, St. Ewost' atéwos founded a number of monasteries in northern Ethiopia. Doctrinal disputes led to his exile in Egypt and Armenia, where he died around 1352. In this visual genealogy of the Ewost' atéwos house, he is heralded at the summit of the central panel as a revered visionary surrounded by his followers. In his left hand is a prayer staff carried by traveling monastics, and in his right are a censor and cross wielded for blessing. The inscription directly above identifies him as "revered teacher of religion in Ethiopia and Armenia." Eight diminutive disciples are depicted in his image to underscore their devotion and allegiance. Each is identified by name and distinguished by the vibrant, swirling colored patterns of their robes. Given this work's considerable scale and imagery, it was likely the property of a monastery whose historical ties to neighboring communities it recorded. A panel painting was regarded as the spiritual embodiment of the saint portrayed.
Free Downloads Below
This image is in the public domain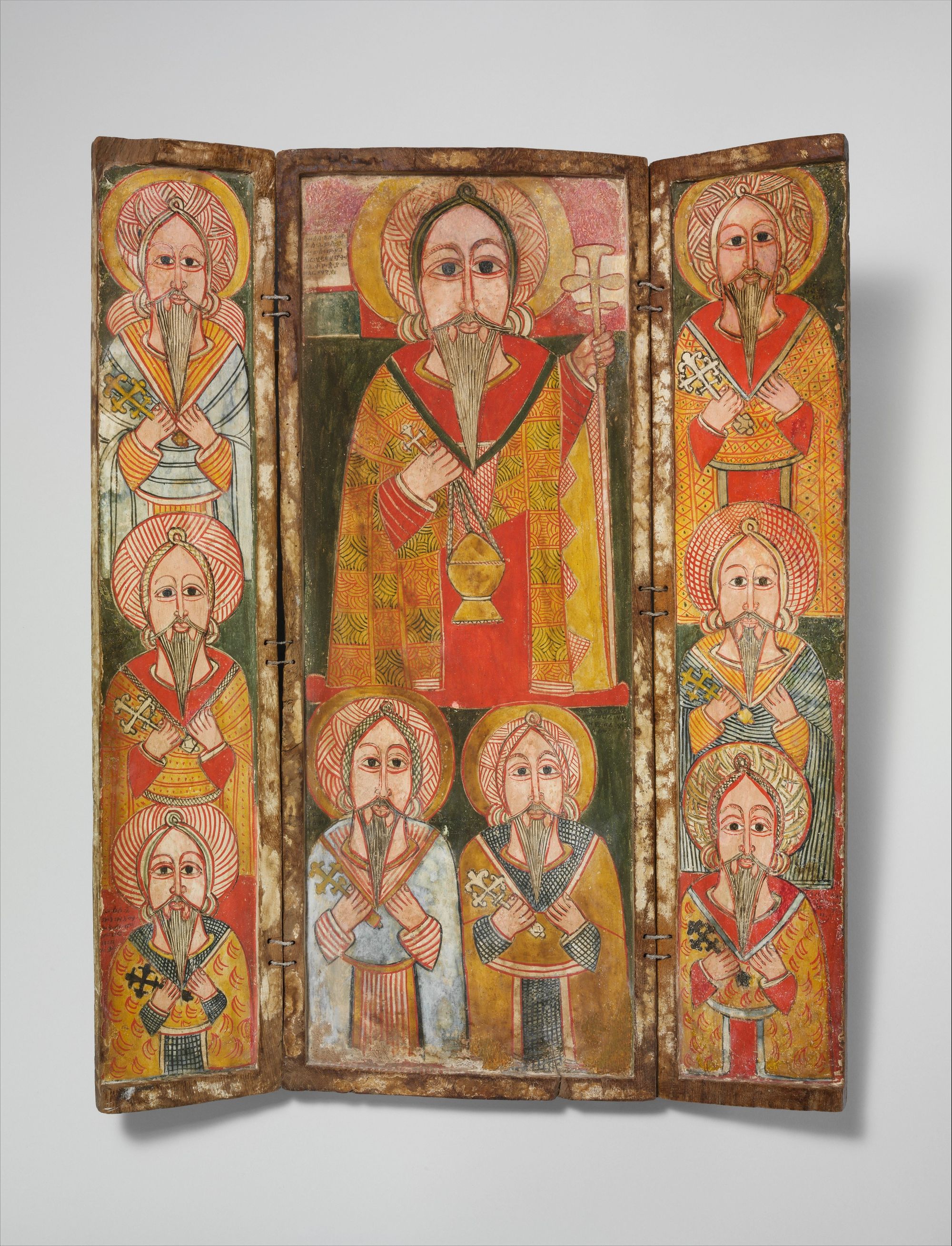 Please Subscribe or Donate to Help Keep This Site Free!