DID YOU KNOW?
X-ray fluorescence analysis is a nondestructive technique used to determine the elemental composition of materials. On this leaf it revealed that the dark blue pigment contains azurite.
DESCRIPTION
All the essential narrative elements—Mary, the infant Jesus, and the three Magi—are tucked into the lower body of the initial E. Although the initial is now separated from its original context in a gradual, or choir book, it would have marked the beginning of a new chant. In this case it is for the feast of Epiphany (January 6), which celebrates the arrival of the Magi in Bethlehem to see the newborn Christ. The Introit for that Mass begins: Ecce advenit dominator Dominus. . . . (Behold the lord the ruler is come. . . .).
🙏🏽
This image is in the public domain.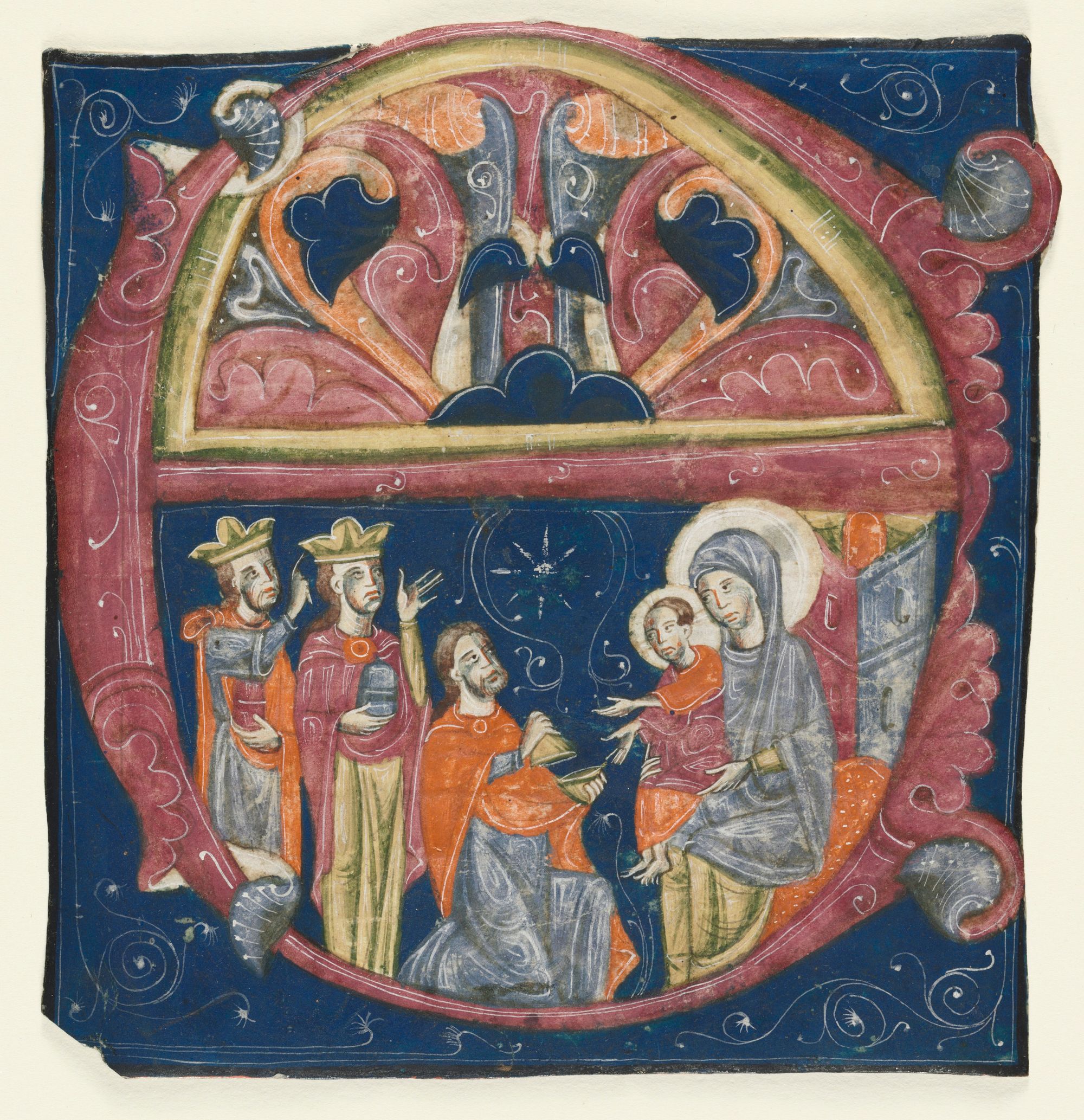 Please Subscribe or Donate to Help Keep This Site Free!