Details:
This sculpture belongs to a tradition of seated Virgins that were prominent in Netherlandish art in the decades around 1400, and by extension may be associated with the Valois courts at Paris, Dijon, and Bourges. The theme of the Christ child who writes into an open book or onto a vellum banderole emerged during the third quarter of the 14th century and had great appeal among ecclesiastical and aristocratic clients. It undoubtedly refers to the educating and nurturing role of the mother in teaching the child, but also to the future position of the adult Christ as author and teacher. The small scale of this sculpture and the fact that its back is uncarved suggest that it was made for a small alcove or niche, appropriate in the intimate setting of a small chapel or oratory. The sculpture would have primarily been viewed from the front and perhaps from slightly below.
🙏🏽
This image is in the public domain.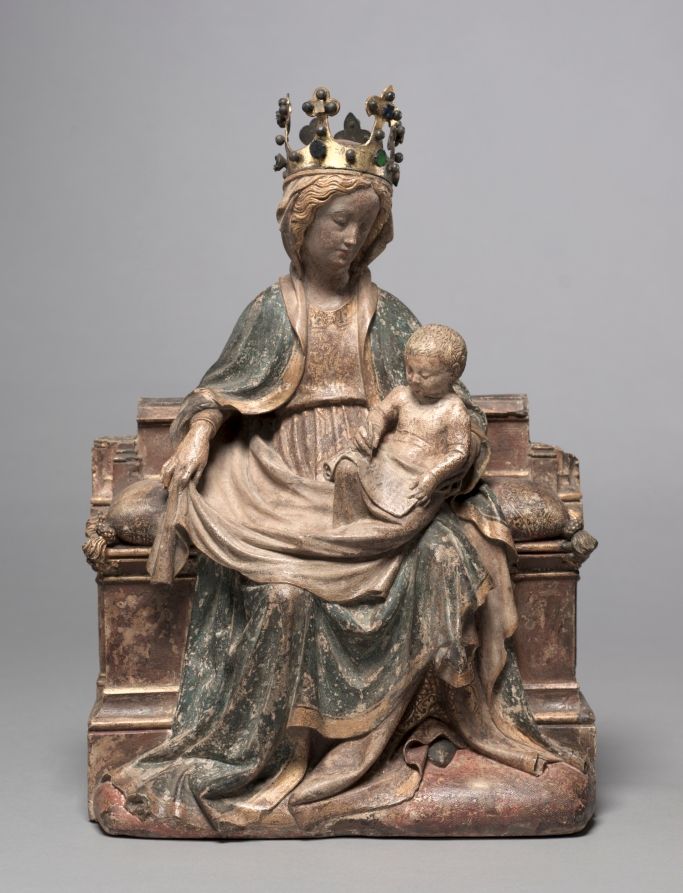 Please Subscribe or Donate to Help Keep This Site Free!