Please Subscribe or Donate to Help Keep This Site Free!
This is the oldest known icon of Christ Pantocrator, encaustic on panel (Saint Catherine's Monastery). The two different facial expressions on either side may emphasize Christ's two natures as fully God and fully human.
This wooden panel, painted in encaustic, or colored wax, depicts Christ in a frontal view, his head framed by a halo that contains the shape of the cross. He raises his right hand in a gesture of blessing and holds a Gospel book, gilded with a jewel-inlay cross, in his left. The folds of his purple tunic and himation, a Greek garment, are modeled with darker and lighter shades of color. His figure, nearly life-size and filling the pictorial frame, combined with his calm and direct gaze, gives the work a sense of immediacy that seems to impel him toward the viewer. The dark lines of his hairline, eyebrows, and eyes draw attention to his luminous face, while subtle white highlights, contrasting with deeper shadows, enliven his expression. Behind him, spatial depth is conveyed by the architectural framework and a low horizon line.
Free Downloads Below
This image is in the public domain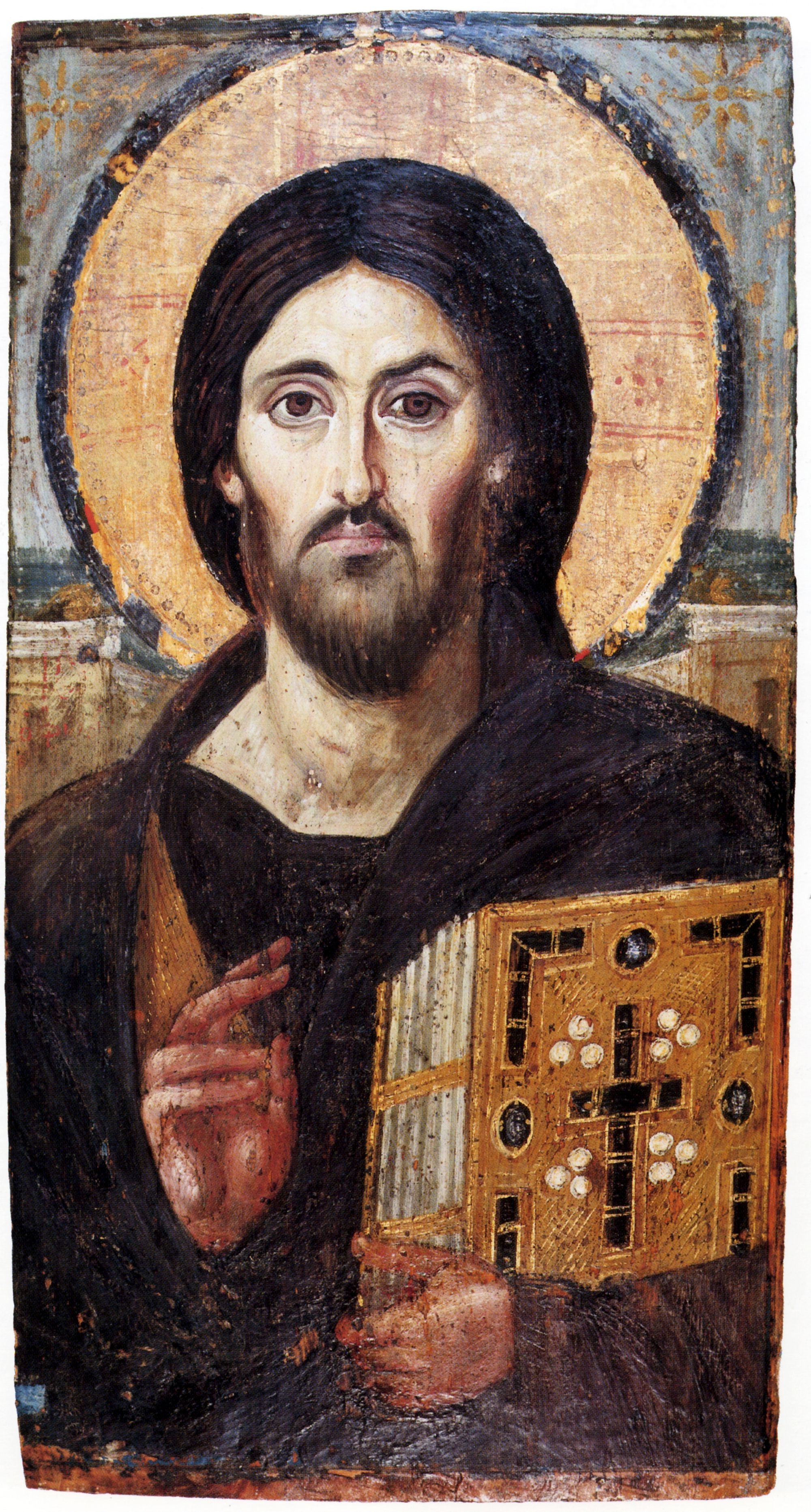 Please Subscribe or Donate to Help Keep This Site Free!