Details:
The miracle of curing the man born blind is one of the Gospel miracles in which Jesus is said to have restored the sight of a man at Siloam. Although not identified in the gospel, the man who was healed has been given the name Celidonius by church tradition. The story is told in the ninth chapter of John's Gospel.
🙏🏽
This image is in the public domain.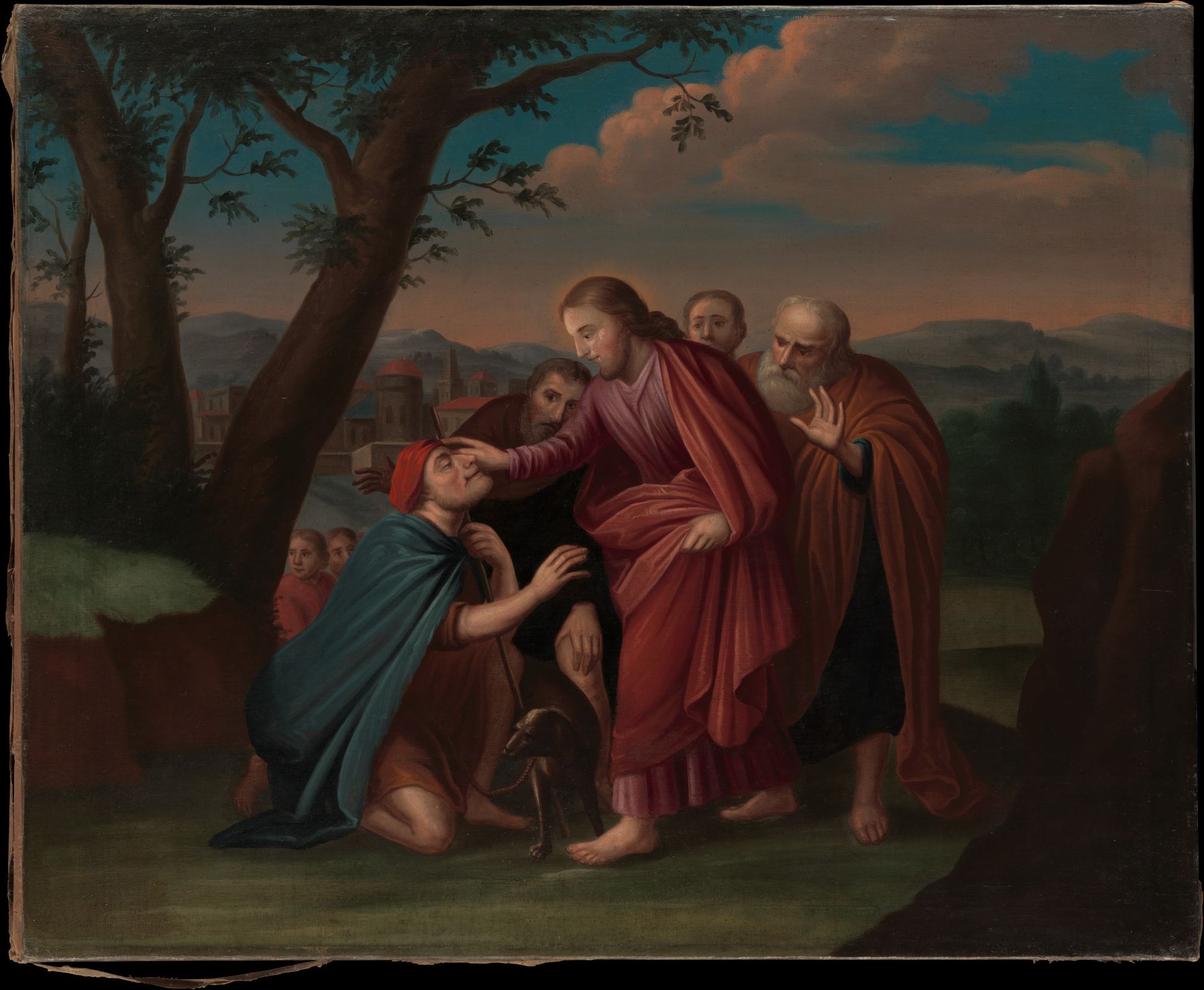 Please Subscribe or Donate to Help Keep This Site Free!