This image, along with Saint Peter and Saint James Major, originally occupied a single panel. They and two others—one now in a museum in France, the other lost—were cut from the same altarpiece. It would have been an imposing work with triangular gables (see Reconstruction). The considerable dimensions and elaborate ornamental decoration incised on the gold ground suggest that this altarpiece must have been a commission of some importance. However, the iconographic conventions and technical features (execution on a single panel) are of an archaizing type, which indicates that whoever ordered this painting wanted an artist like Grifo di Tancredi (Italian, active 1271 - 1303 (or possibly 1328)), who worked in a traditional style.
The young Giotto's influence was being felt in Florence at that time, but Grifo remained firmly in the orbit of the great Sienese master Cimabue and the artists of Grifo's own generation. For these artists, producing the illusion of three-dimensional space was not of prime importance, and the influence of Eastern or Byzantine art was key. Christ, larger than the saints who flank him, displays an open book (captured with Grifo's usual perspectival incongruities) with the Latin verse from John 8:12, "I am the light of the world."
Until the late 1980s, Grifo's identity was unknown. His works had been mostly collected in a group of paintings related to the San Gaggio altarpiece (Galleria dell'Accademia in Florence) assigned to the "Master of San Gaggio," but a single, difficult-to-read inscription on one of these paintings was deciphered and Grifo was saved from anonymity.
Free Downloads Below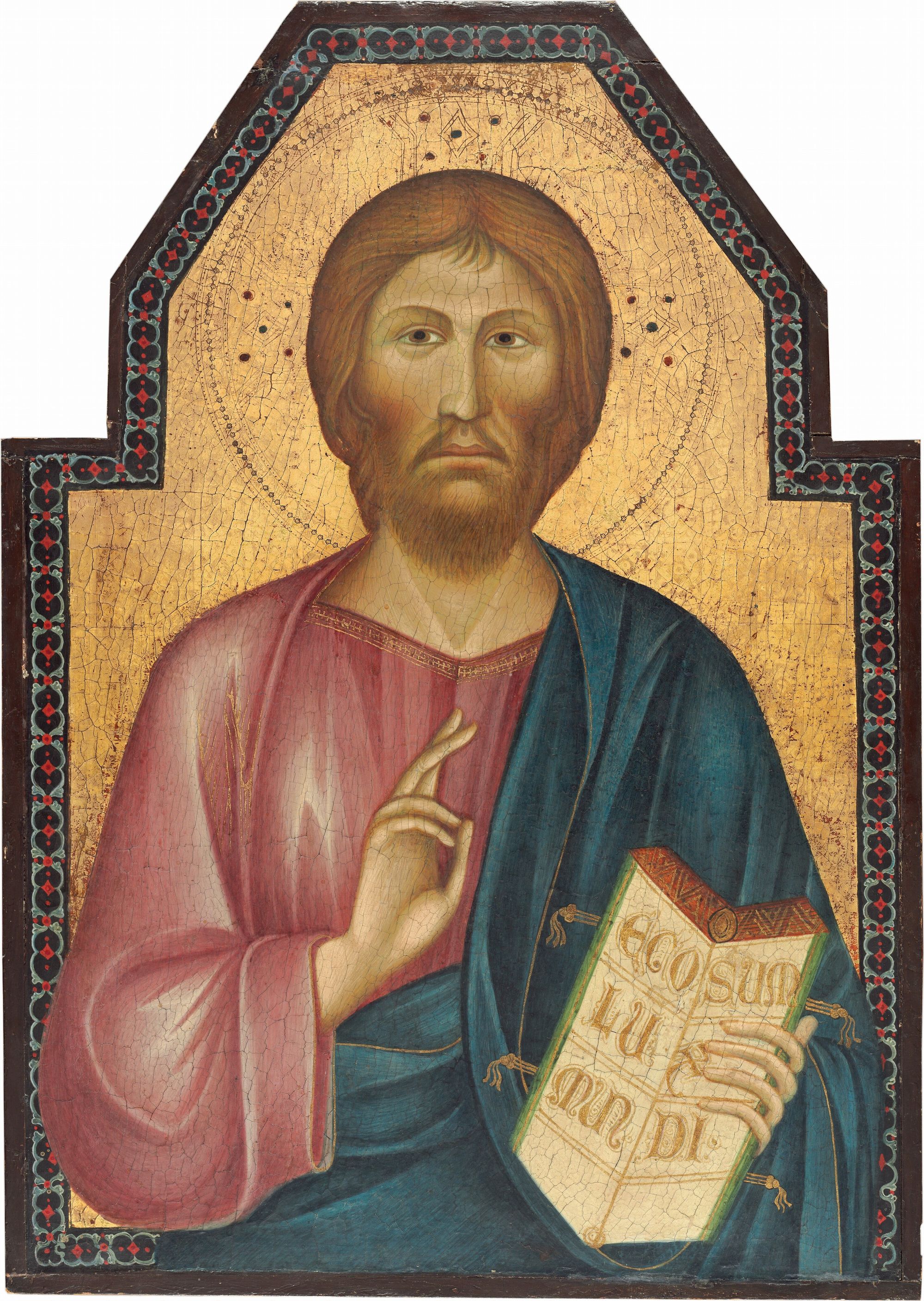 Please Subscribe or Donate to Help Keep This Site Free!