The Basilica of the National Shrine of the Immaculate Conception is a large Catholic minor basilica and national shrine located in Washington, D.C., United States, on 400 Michigan Ave NE, Washington, DC 20017, adjacent to the Catholic University of America.
The shrine is the largest Roman Catholic church in the United States and in North America, and one of the largest in the world. The basilica is also the tallest habitable building in Washington, D.C. Its construction of Byzantine Revival and Romanesque Revival architecture began on September 23, 1920, with renowned contractor John McShain and was completed on December 8, 2017, with the dedication and solemn blessing of the Trinity Dome mosaic.
The basilica is the national and patronal Catholic Church of the United States, honoring the Immaculate Conception as Patroness, accorded by Pope Pius IX in 1847. Pope Pius XI donated a mosaic rendition of the image in 1923. The shrine has merited several papal visits, namely the following:
Pope John Paul II raised the National Shrine to the status of Minor Basilica on October 12, 1990.
Pope Benedict XVI bestowed a Golden Rose on April 16, 2008.
Pope Francis canonized Saint Junípero Serra, O.F.M., on September 23, 2015.
Free Downloads Below
Image by sdcason.com - CC BY-SA 4.0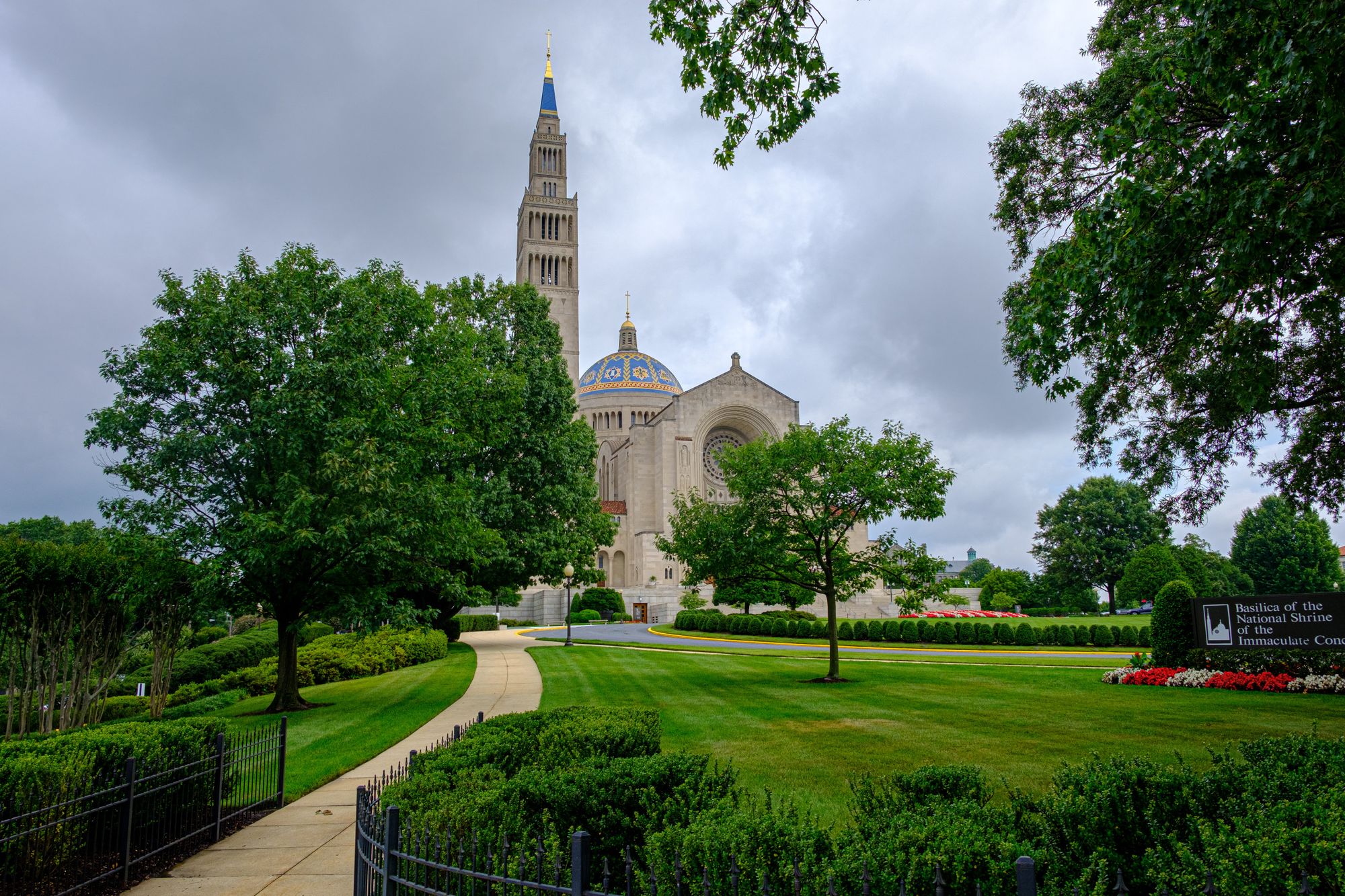 Please Subscribe or Donate to Help Keep This Site Free!