Details:
This is one of Solario's last works and must have been painted for a church in or near Milan. The architecture of the frame must have matched the painted architecture in the picture so as to create the illusion that the figure of Christ stands in a space immediately contiguous with our own. Although the panel may have stood on an altar, it could also have been fitted into a recess in a wall as part of the decoration of a chapel or room in a church.
🙏🏽
This image is in the public domain.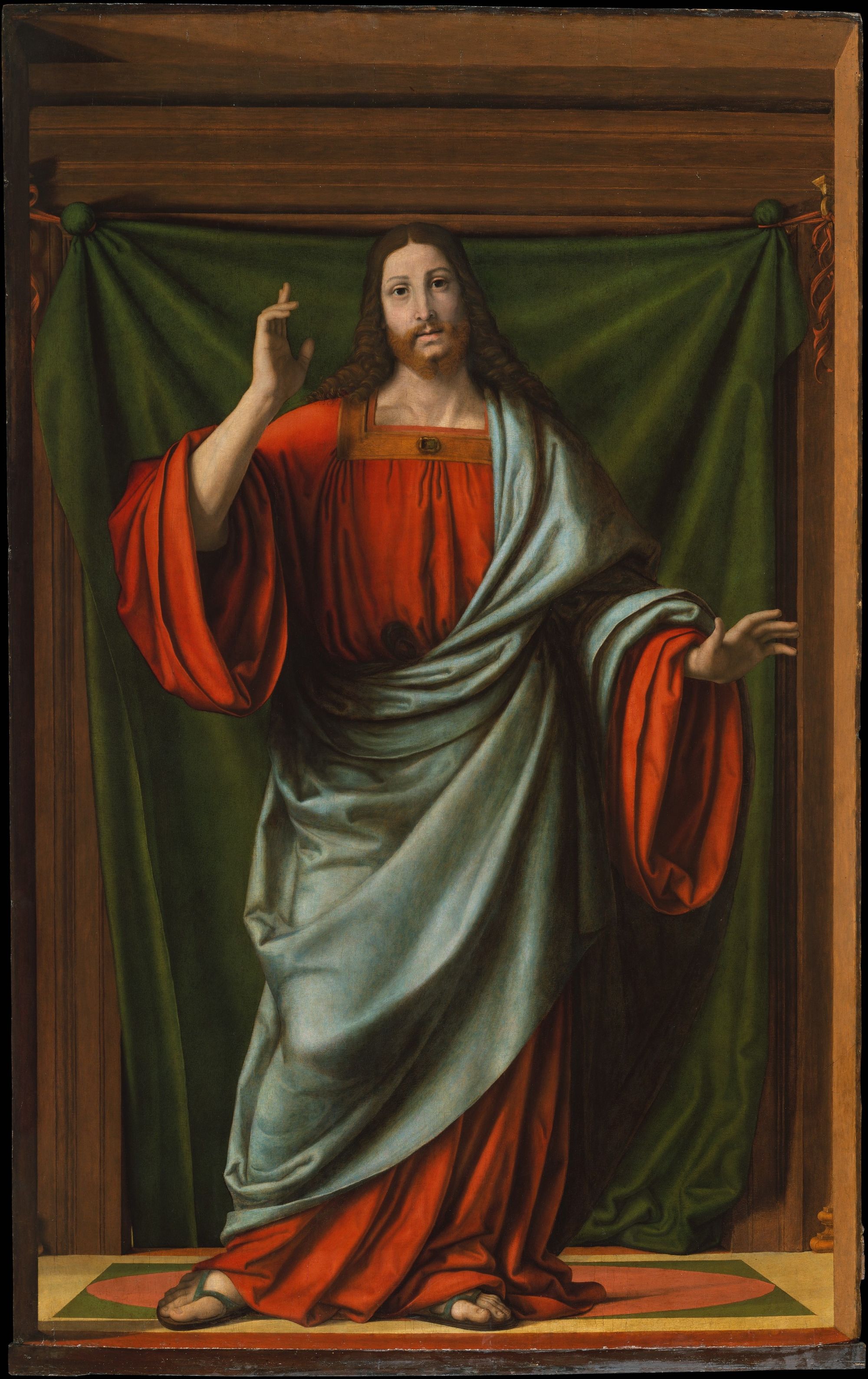 Please Subscribe or Donate to Help Keep This Site Free!