Details:
This rare chasuble decorated with angels, musicians, pomegranates, and flowers represents Sacred and Profane Love. This is indicated by two figures—a clear-sighted figure embracing a blindfolded figure—standing on a globe in the upper center and also by the musicians. The angels play soft-sounding instruments (harpsichords, harps, viole da barccio, and flutes) while earthy figures play loud instruments (tambours and hunting horns). The chasuble was most likely part of a liturgical set commissioned for a wedding. This entire chasuble is embroidered with silk and metal thread laid over linen and stitched in place. The exceptionally fine workmanship, lavish use of gold and silver, and brilliant silk thread create this sumptuous vestment.
🙏🏽
This image is in the public domain.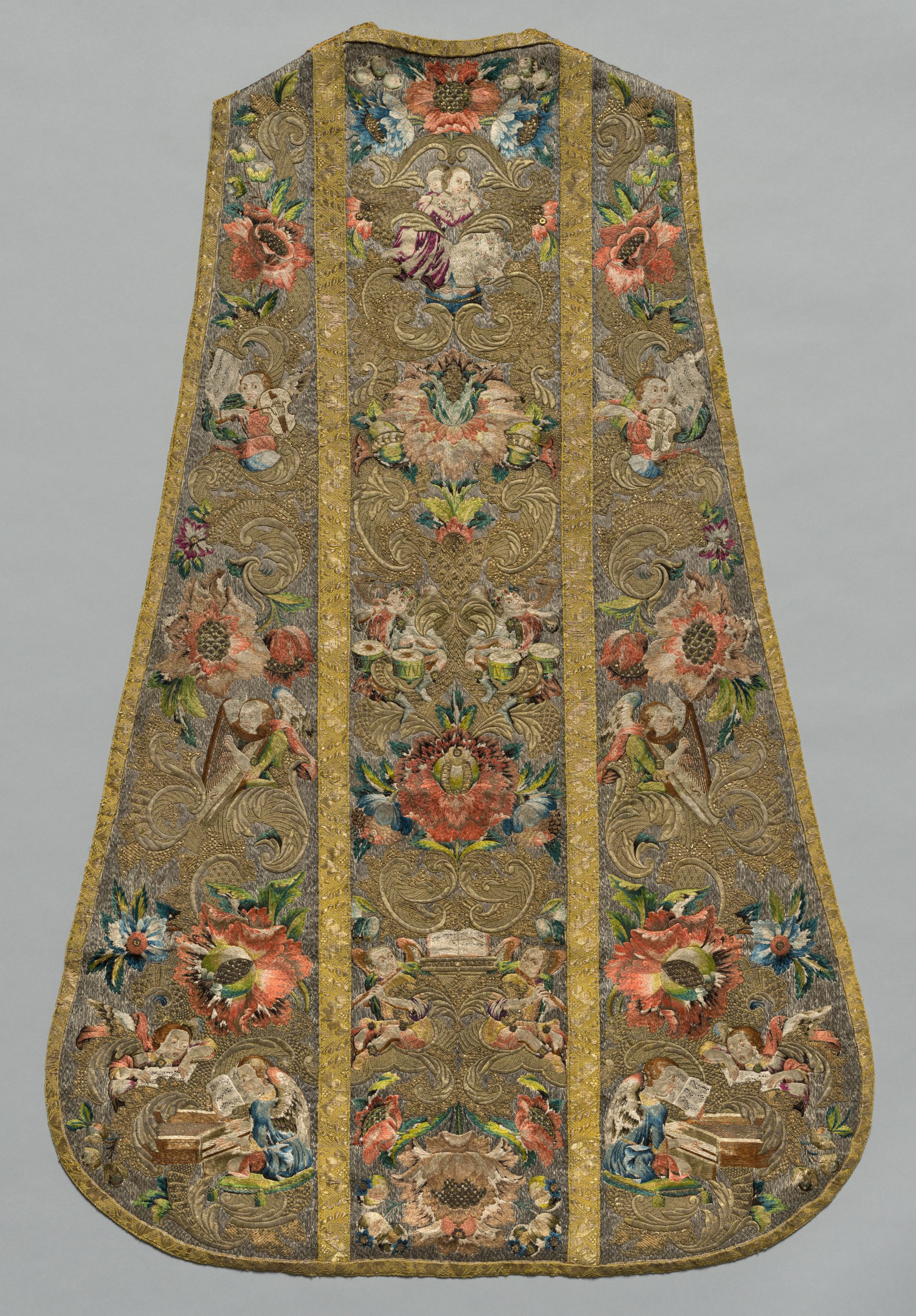 Please Subscribe or Donate to Help Keep This Site Free!