Details:
This is an image from the play Lucifer. It is an influential and controversial work by Joost van den Vondel (1587-1679), the colossus of Dutch literature, regarded as a major influence on Milton's Paradise Lost. In the story, Lucifer returns from Eden, his wings singed by the beauty of Adam and Eve's world, longing for the pleasures of their flesh. At one point in the story, Raphael tries to stop Lucifer from rebelling against God.
The artist, Johannes Josephus Aarts was a Dutch painter, illustrator, lithographer, engraver, etcher, writer, academic teacher and director, lecturer, sculptor and book-cover designer.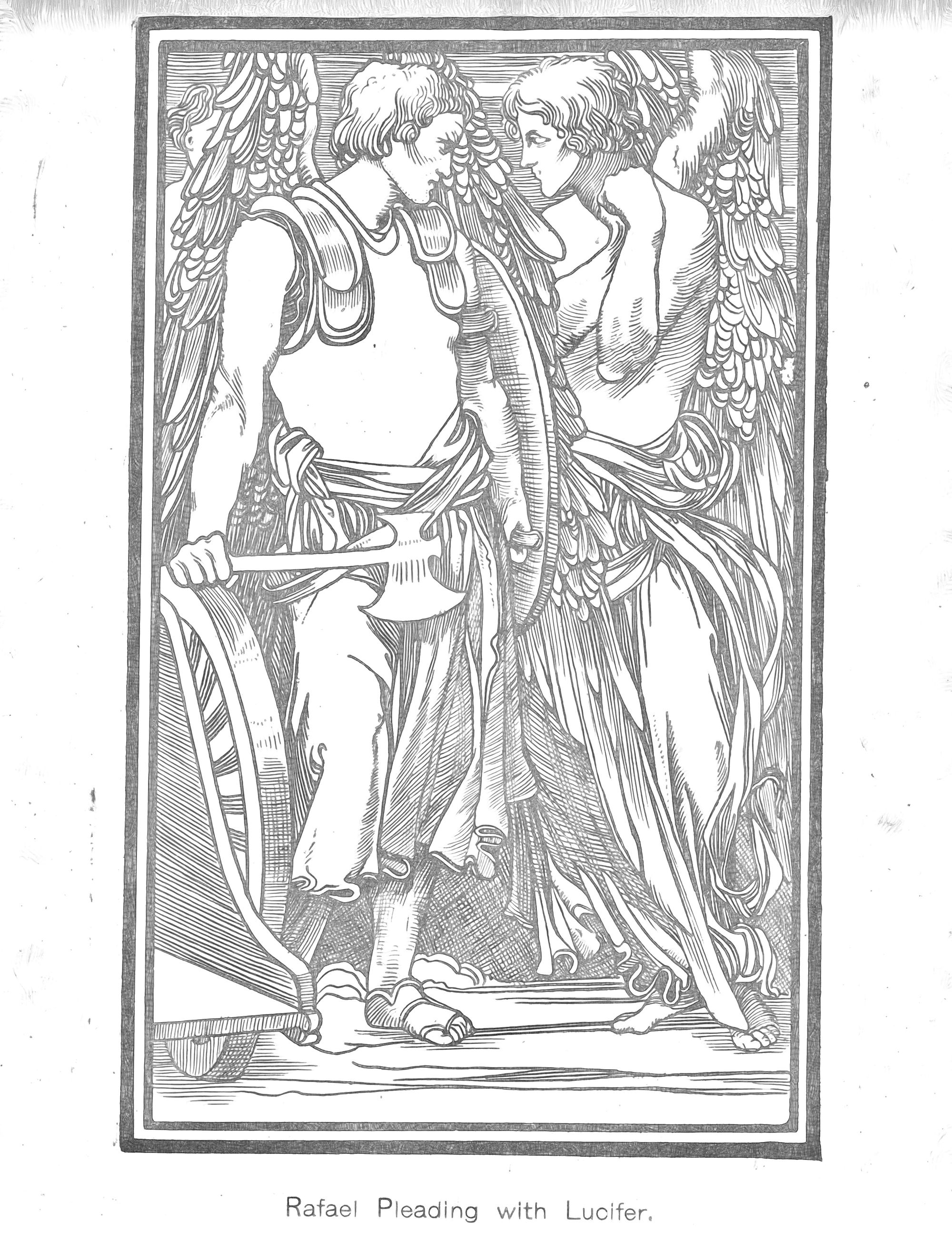 Please Subscribe or Donate to Help Keep This Site Free!