Details:
Christ appears in the center of the principal face of the reliquary beneath the roof plaque, which depicts the hand of God flanked by two angels swinging censers. Distinguished by his cruciform nimbus, he holds a book in his left hand and raises his right hand in blessing; the Greek letters alpha and omega, symbolizing the eternity of God, are at either side. At his right is a female saint identified as "Maria" (Mary Magdalene), who clasps an unguent jar and a palm frond. To Christ's left is a bearded male saint identified as "Marcialis" (Martial), the first bishop of Limoges, who also raises his right hand in blessing. Saint Peter, holding the red-enameled keys to the kingdom of heaven, and another saint, probably Paul, appear on the end panels. At the upper and lower corners of the reverse stand the four symbols of the Evangelists, clasping their Gospel texts (or, in the case of the eagle of Saint John, a scroll) in hooves, talons, claws, or veiled hands. Each of the symbolic figures turns his head to the center of the panels, which have richly worked foliate decoration springing, in the case of the lower panel, from fantastic beasts with human faces.

The chasse comes from the church of Saint-Martial, Champagnat in the diocese of Limoges, where Martial was considered the thirteenth apostle of Christ.
🙏🏽
This image is in the public domain.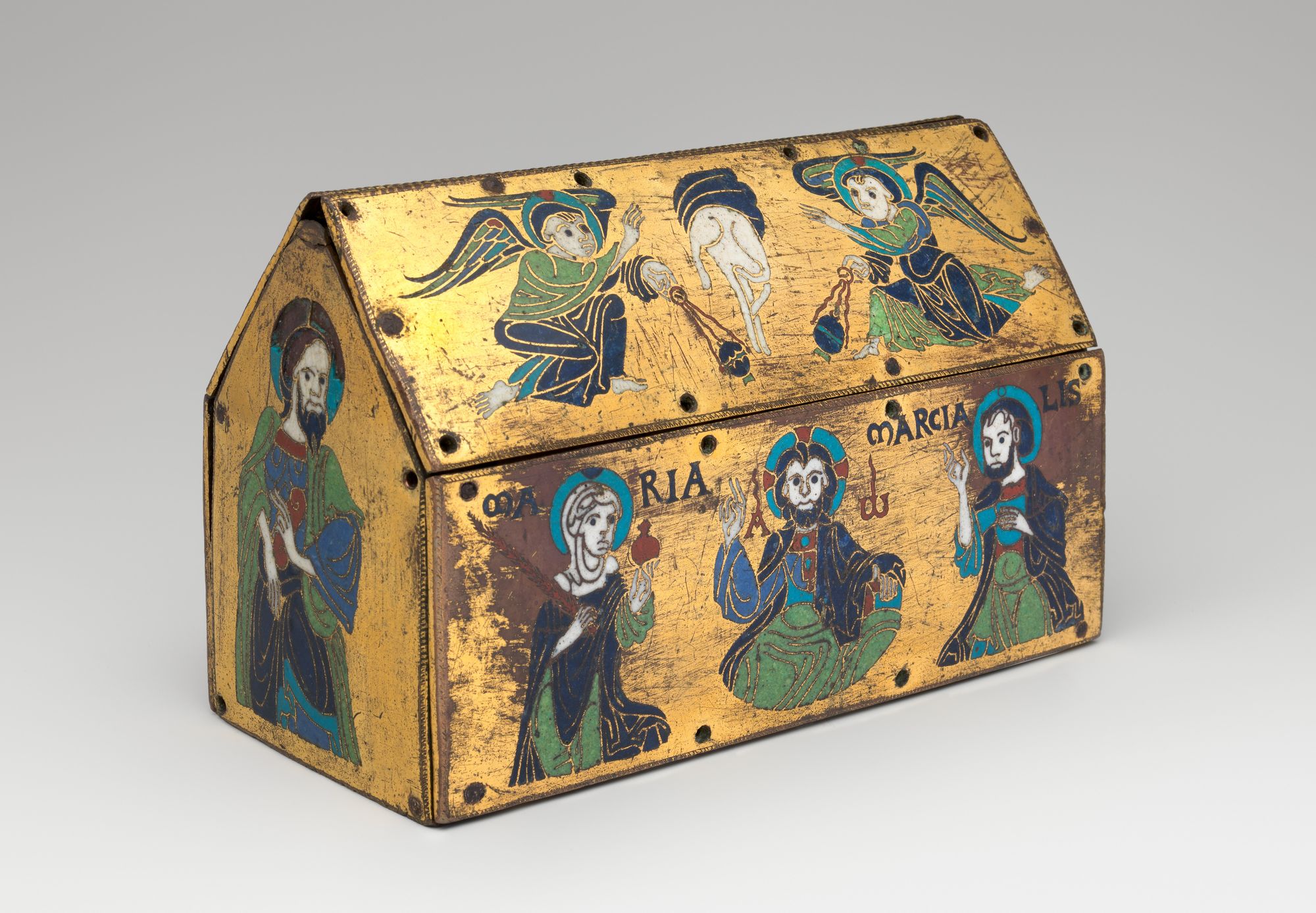 Please Subscribe or Donate to Help Keep This Site Free!