Details:
This precious gold cross was commissioned by Countess Gertrude (died 1077) and given to the church of Saint Blaise following the death of her husband, Count Liudolf of Brunswick (died 1038). The cross was intended to be carried in liturgical processions or to be placed on a church altar. The inclusion of relics within the crosses endowed them with an additional role as devotional objects. At the center of the four cross arms, fine but much damaged cloisonné enamel plaques represent the symbols of the four Evangelists--an eagle for Saint John (above); a lion for Saint Mark (on the left); an ox for Saint Luke (on the right); and an angel for Saint Matthew (below). Pearls and precious and semiprecious stones are set within an intricate network of gold filigree while a large sapphire, inscribed in a circle and likewise surrounded by pearls and precious stones, is placed at the crossing.
🙏🏽
This image is in the public domain.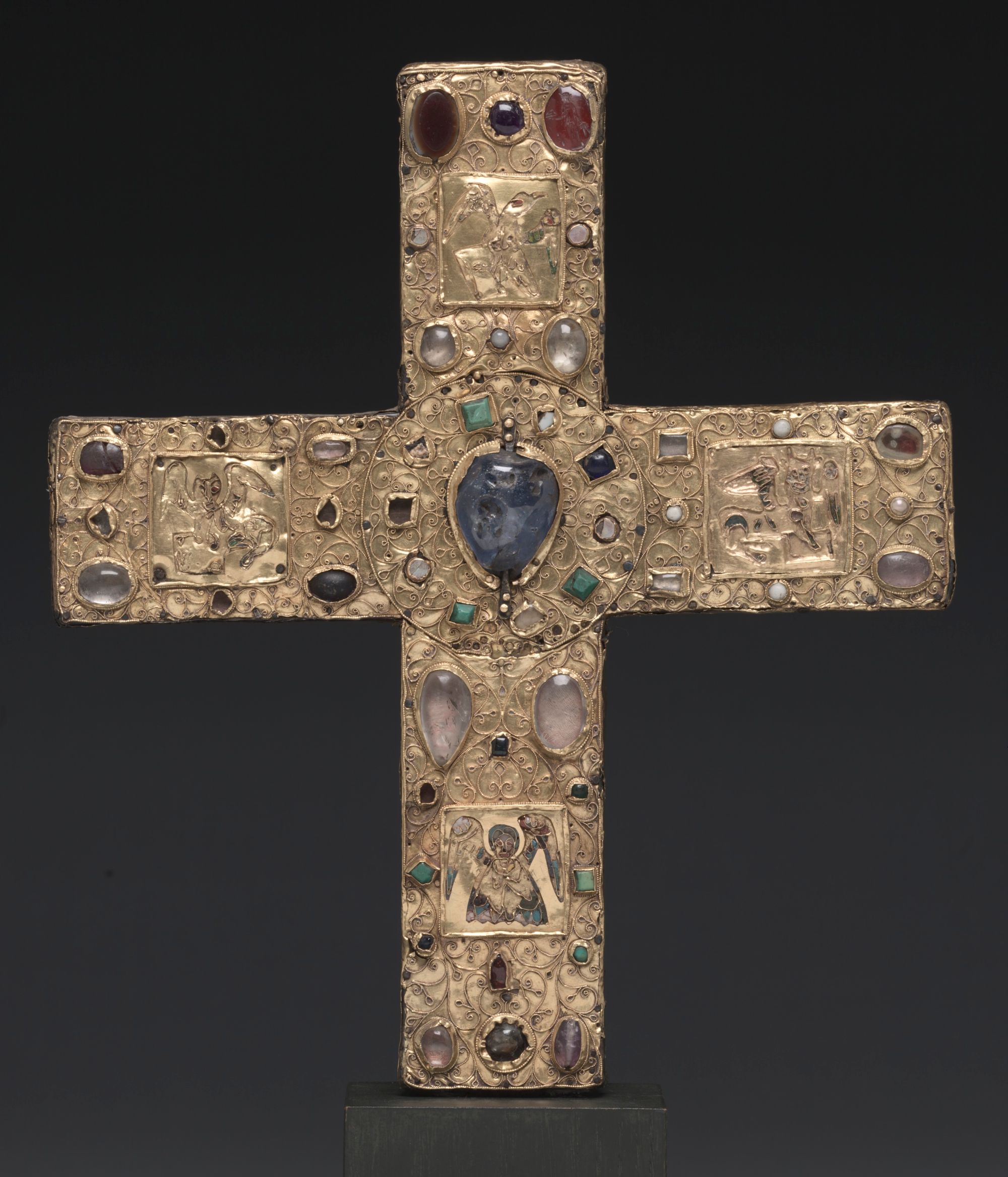 Please Subscribe or Donate to Help Keep This Site Free!