Details:
This beautiful brass blessing cross comes from the Ethiopian Orthodox tradition and is used to bless individuals or objects. It is a stunning example of the country's distinctive art and craftsmanship. The cross is hand-held and features intricate latticework characteristic of Ethiopian style and workmanship. The exact provenance of this piece is unknown, but it is clear that a skilled craftsman made it with a deep appreciation for the traditions and culture of Ethiopia.
🙏🏽
Please give proper attribution.
This image by Flobbadob is CC BY-SA 4.0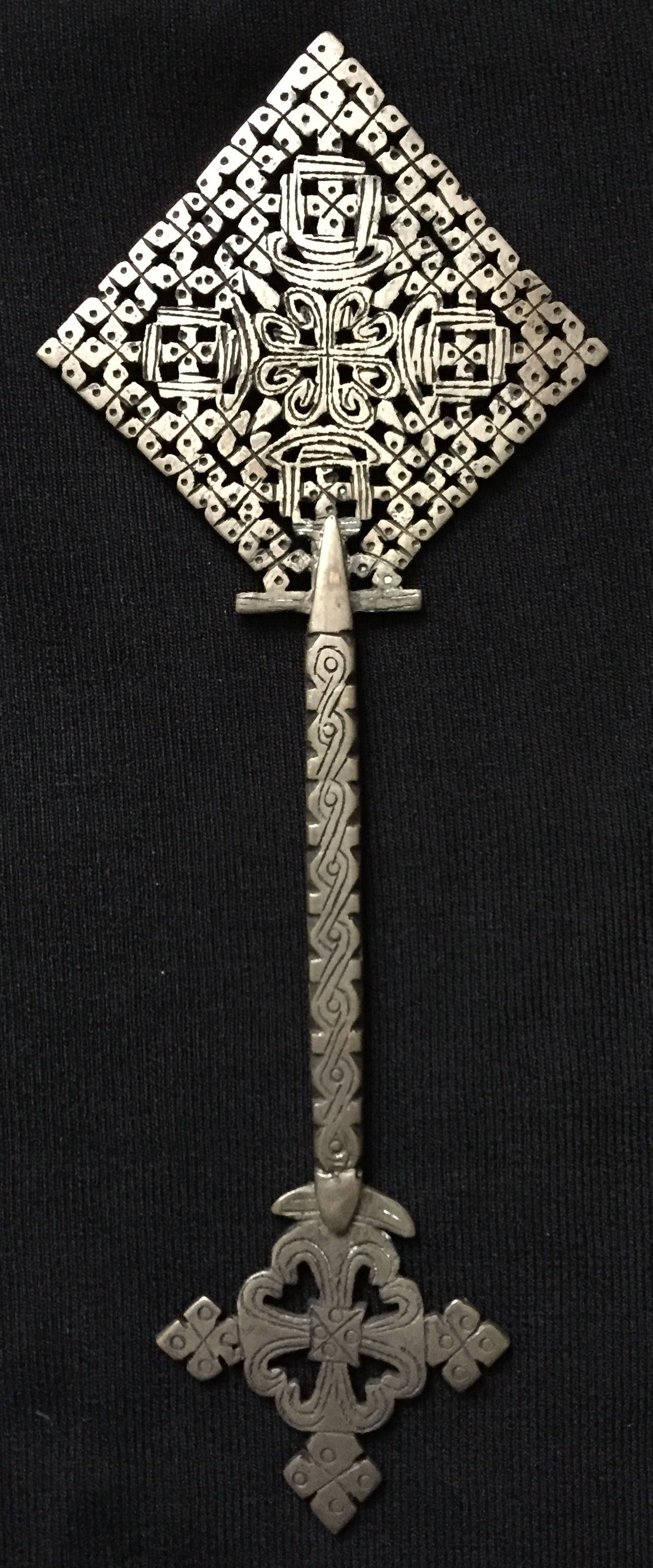 Please Subscribe or Donate to Help Keep This Site Free!