Three boats approach the German city of Cologne where Saint Ursula, on her way back north after a pilgrimage to Rome, was martyred together with her virgin companions. Ursula, identified by her crown and golden halo, sits under a baldachin in the stern of the foreground boat; their imminent arrival is given immediacy by the two women who reach out toward the shore. The middle boat carries Pope Ciriacus and his bishops. More of Ursula's attendants follow in the last boat. Banners depicting the arms of Ursula and Ciriacus fly from the bow of each vessel. The scene is filled with closely observed details like the billowing sails and the frothing river produced by the oars and the boat's advancing prow. The mood is jubilant and the company is as yet unaware of their impending massacre.
The subject of Ursula's landing at Cologne, although common in Northern Europe, was rare in Tuscany. The painting originally formed the left wing of a triptych with the Crucifixion in the center, made for the nunnery church of Sant'Orsola in Florence. The central panel is lost, but the right wing, depicting the martyrdom of Saint Ursula and her 11,000 companions, today resides in the Swiss National Museum in Zurich.
Free Downloads Below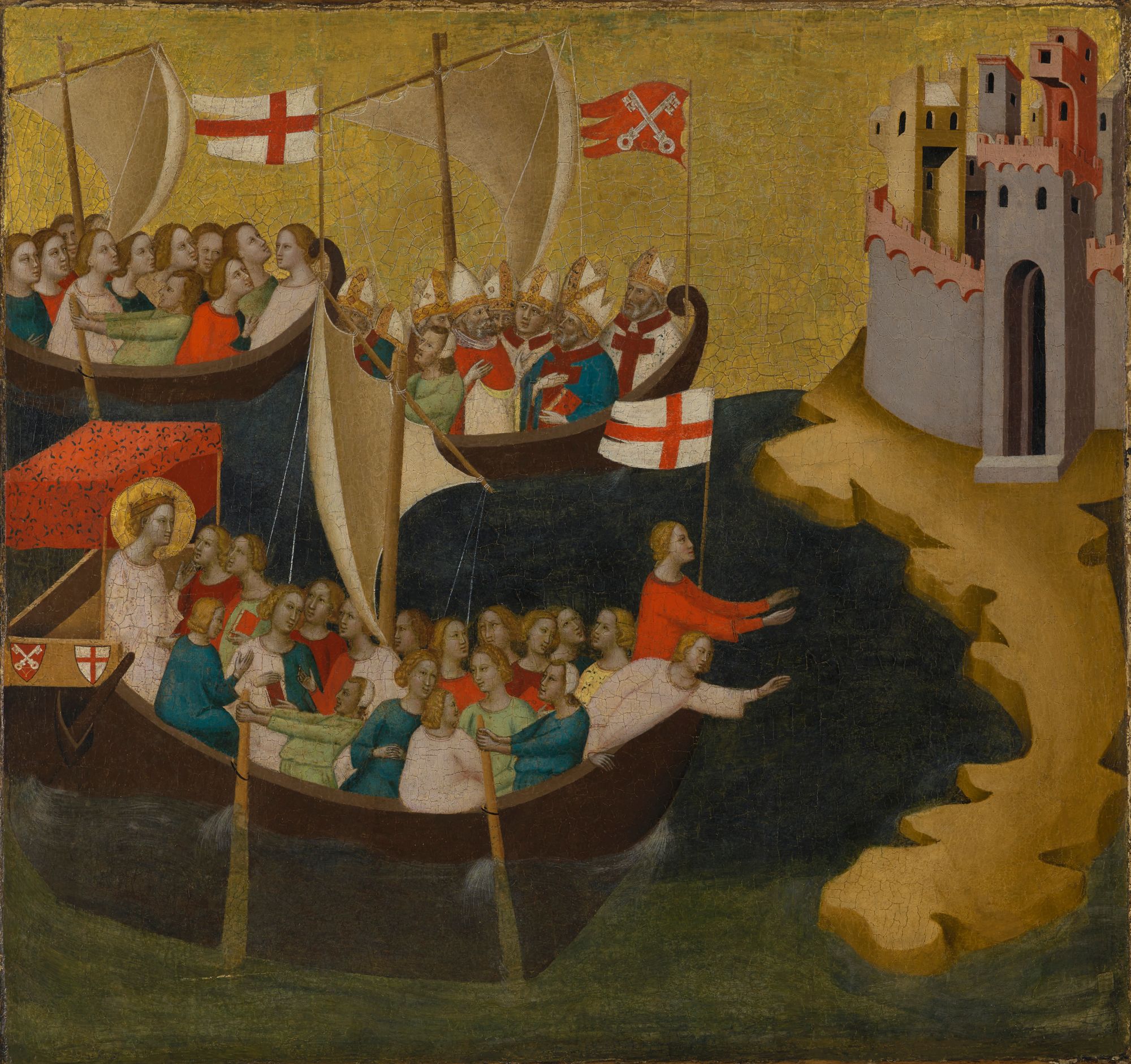 Please Subscribe or Donate to Help Keep This Site Free!