Saint Pothinus (French: Saint Pothin) was the first bishop of Lyon and the first bishop of Gaul. He is first mentioned in a letter attributed to Irenaeus of Lyon. The letter was sent from the Christian communities of Lyon and Vienne to the Roman province of Asia.
According to Alban Butler, by 177, a large number of the Christians in the area of Vienne and Lyons were Greeks from Asia. A violent persecution was there against them while Pothinus was bishop of Lyons, and Irenæus, who had been sent there by Polycarp out of Asia, was a priest of that city.
Irenaeus, in asserting his own authority as bishop of Lyon, says that Pothinus had been his predecessor in the position, and the first holder of that office; in Irenaeus' account, Pothinus was born around the year 87, and died at the age of ninety, in about 177 AD. According to the letter, Pothinus was martyred along with Alexander, Attalus, Espagathus, Maturus, and Sanctius, during persecutions by Marcus Aurelius, a Roman Emperor known for his great tolerance of faiths other than Christianity.
Free Downloads Below
Creative Commons Copyright info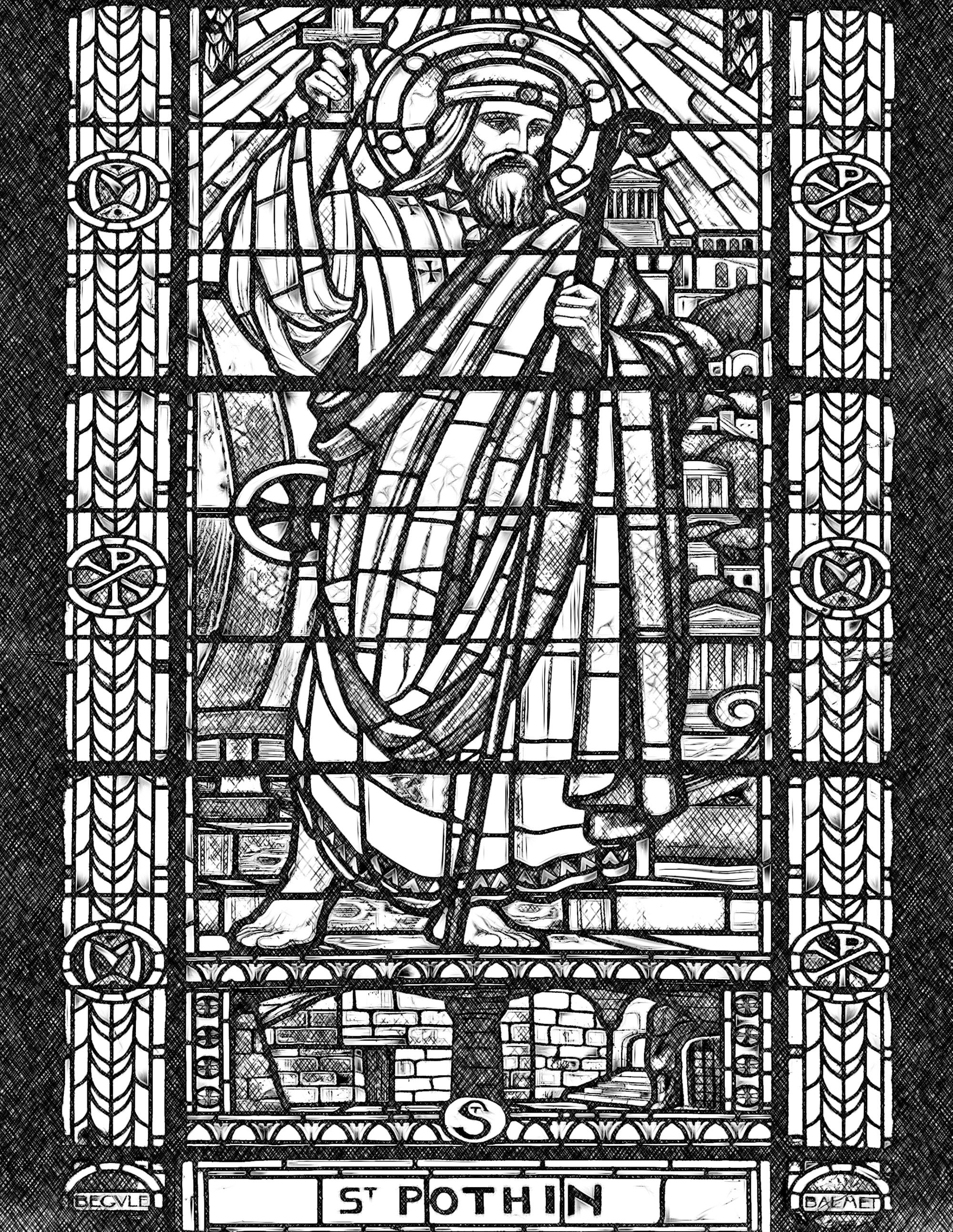 Please Subscribe or Donate to Help Keep This Site Free!