Adoration of the Christ Child (Italian: Adorazione del Bambino), is a circa 1619–1621 oil on canvas painting of the Nativity by the Dutch Golden Age artist Gerard Honthorst in the collection of the Uffizi in Florence.
The Adoration of the Child shows a moonlit scene with Mary laying the Child in swaddling clothes. Joseph is looking over her shoulder and two angels are leaning over the crib. The moonlight is reflected off the faces in such a way that suggests the Child as a light source. The composition is reminiscent of much earlier versions, such as the 1490 Nativity at Night by Geertgen tot Sint Jans. The "Child as light source" aspect was used again and further exaggerated by Honthorst the next year when he painted the same subject, today held by the Wallraf-Richartz Museum.
Free Downloads Below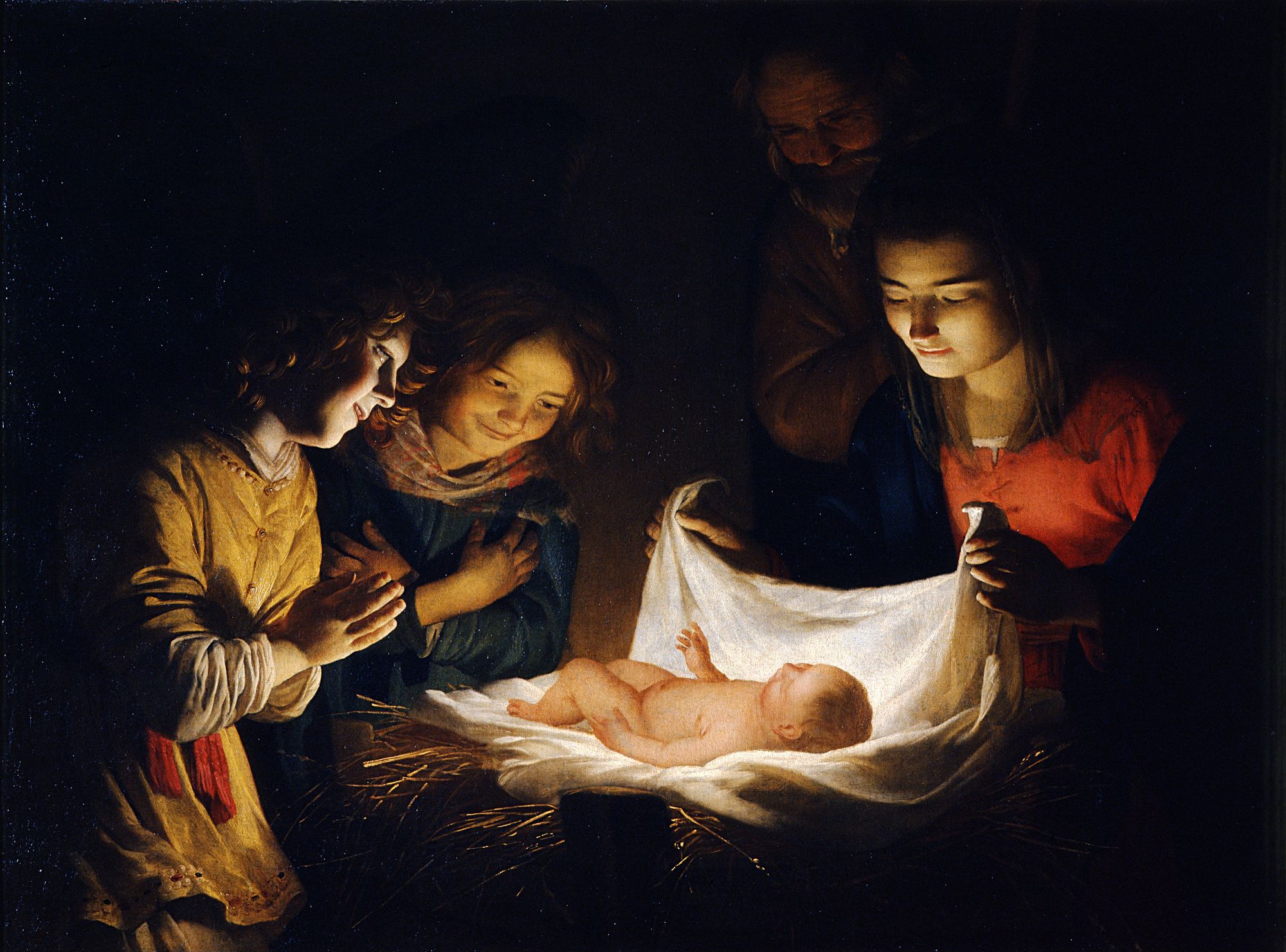 Please Subscribe or Donate to Help Keep This Site Free!