Candles are a symbol of baptism which represent a rebirth as children of Light. Lighted tapers are also placed in the hands of the newly baptized, or of their god-parents, with the admonition to preserve their baptism inviolate, so that they may go to meet the Lord when he comes to the wedding.
Creative Commons Copyright info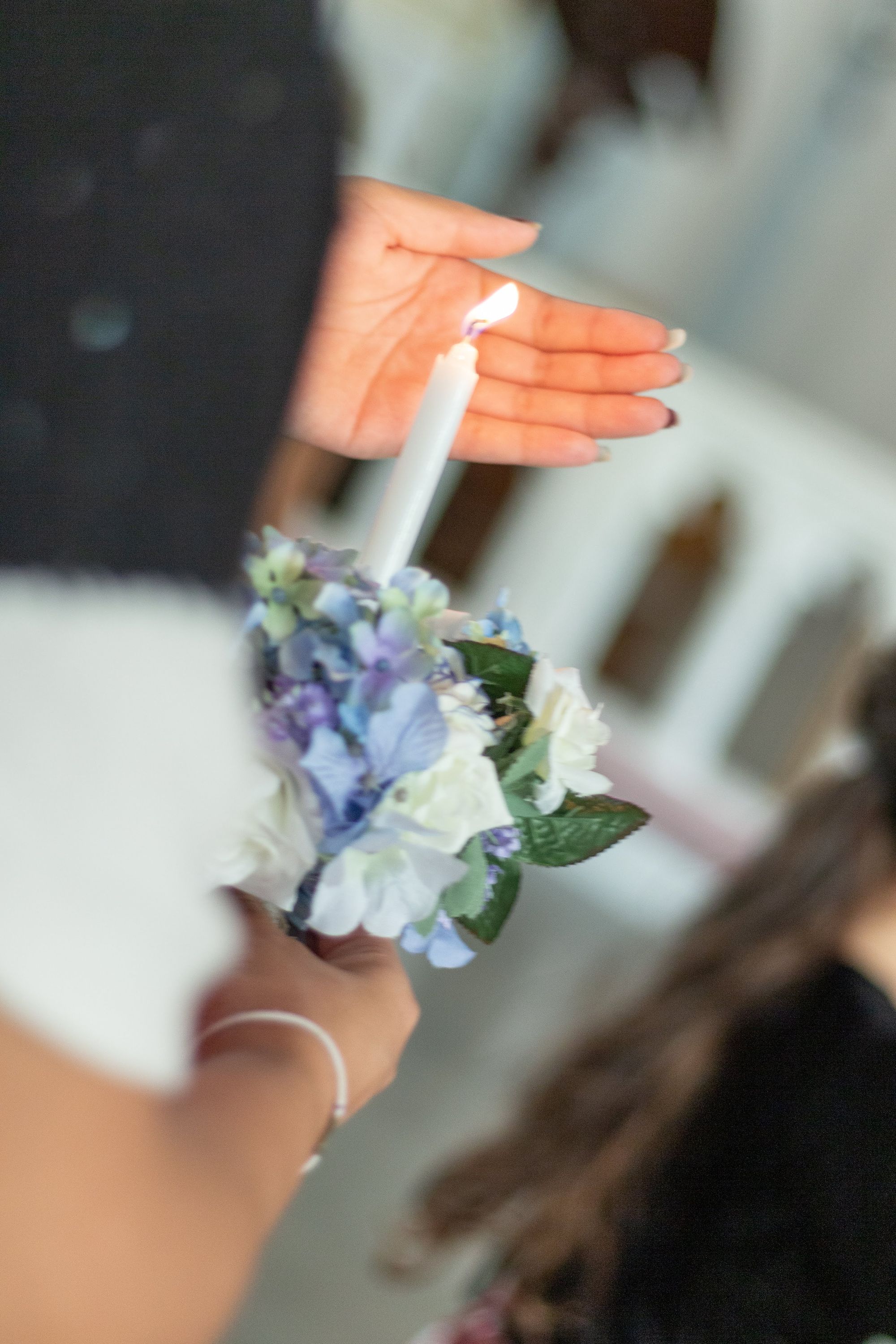 Please Subscribe or Donate to Help Keep This Site Free!