Details:
This pencil drawing depicts a saint floating on a cloud, looking up towards heaven with angels nearby. This may symbolize the saint's spiritual contemplation or devotion, as well as their elevated connection to God. The angels may represent divine presence or protection. This drawing may be trying to convey a sense of spiritual transcendence or connection to the divine.
Giovanni Battista Passeri was an Italian Baroque painter who was born around 1610. He is known for his genre and still life paintings, as well as for writing a volume of artists' biographies. Passeri was also the director of the Accademia di San Luca in Rome and the author of several publications on art theory. He died on April 22, 1679. Passeri's nephew, Giuseppe Passeri, was a pupil of Carlo Maratta.

🙏🏽
This image is in the public domain.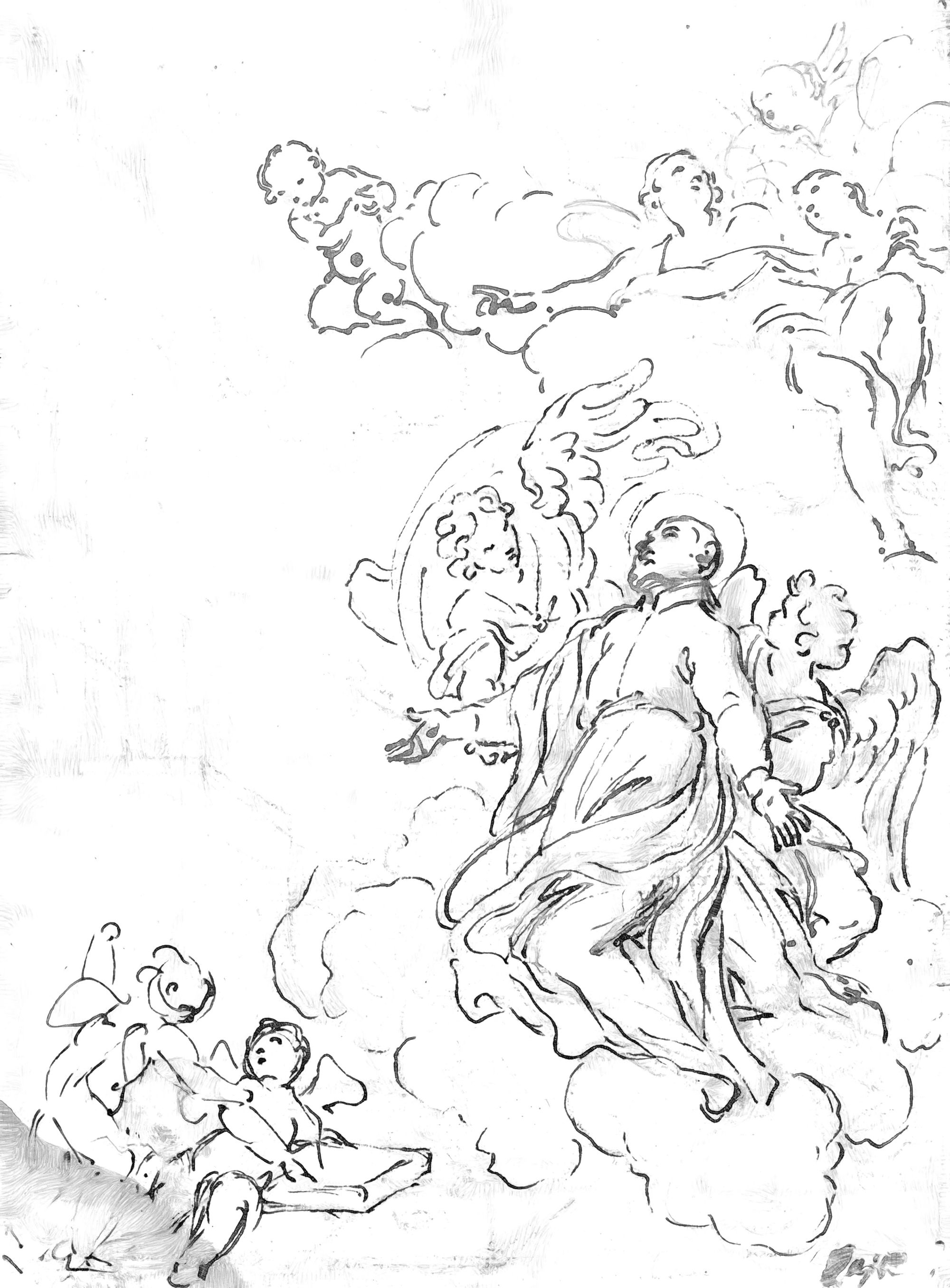 Please Subscribe or Donate to Help Keep This Site Free!