Details:
Many of Sarah Dodson's paintings were inspired by religious or mythological subjects. This image shows Saint Thechla (or Thecla), who converted to Christianity and renounced marriage after hearing a sermon by the Apostle Paul. Her family and fiancé condemned her disobedience, and Thecla was cast to her fate among lions and poisonous snakes. Nothing could harm the girl, however, and she was eventually set free. This idea of a young, confident girl following her own path regardless of other people's expectations evokes Dodson's own life, as she struggled to establish herself as a professional painter.
🙏🏽
This image is in the public domain.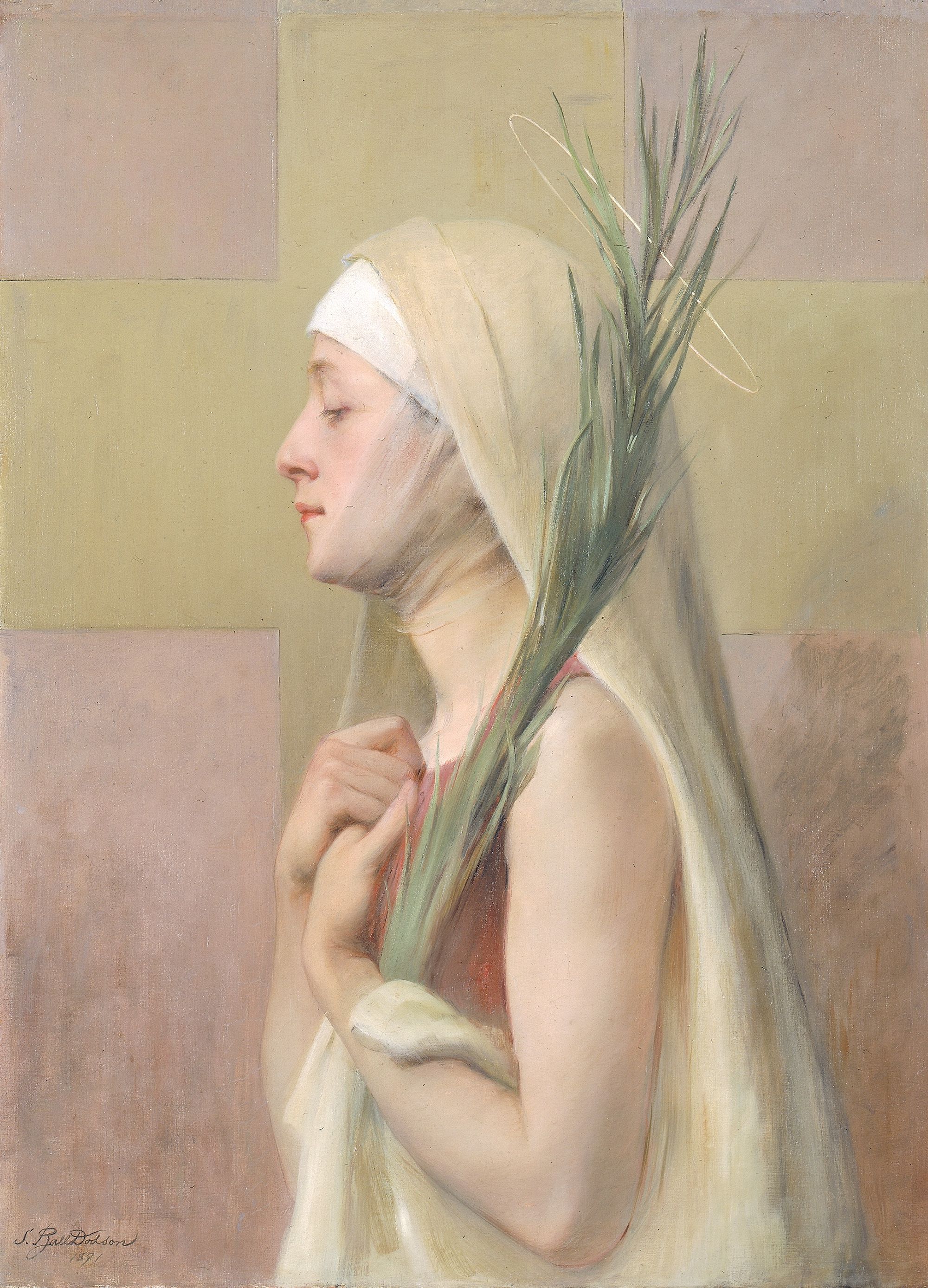 Please Subscribe or Donate to Help Keep This Site Free!