Details:
This Tympanum (a decorative wall surface over an entrance) was commissioned by Petronilla of Lorraine, wife of Count Floris II of Holland for the Saint Benedictine monastery of Egmond. The piece contains 3 persons: in the middel stands Saint Peter. At the right is Petronilla and at the left is Count Dirk VI of Holland, the son of Petronilla (she acted as a regent during the first period of his reign). The text surrounding the 3 persons read: 'O gate keeper of heaven, let in these faithful multi-tudes kneeling before you and intercede for them with the King of Heaven'.
🙏🏽
This image is in the public domain.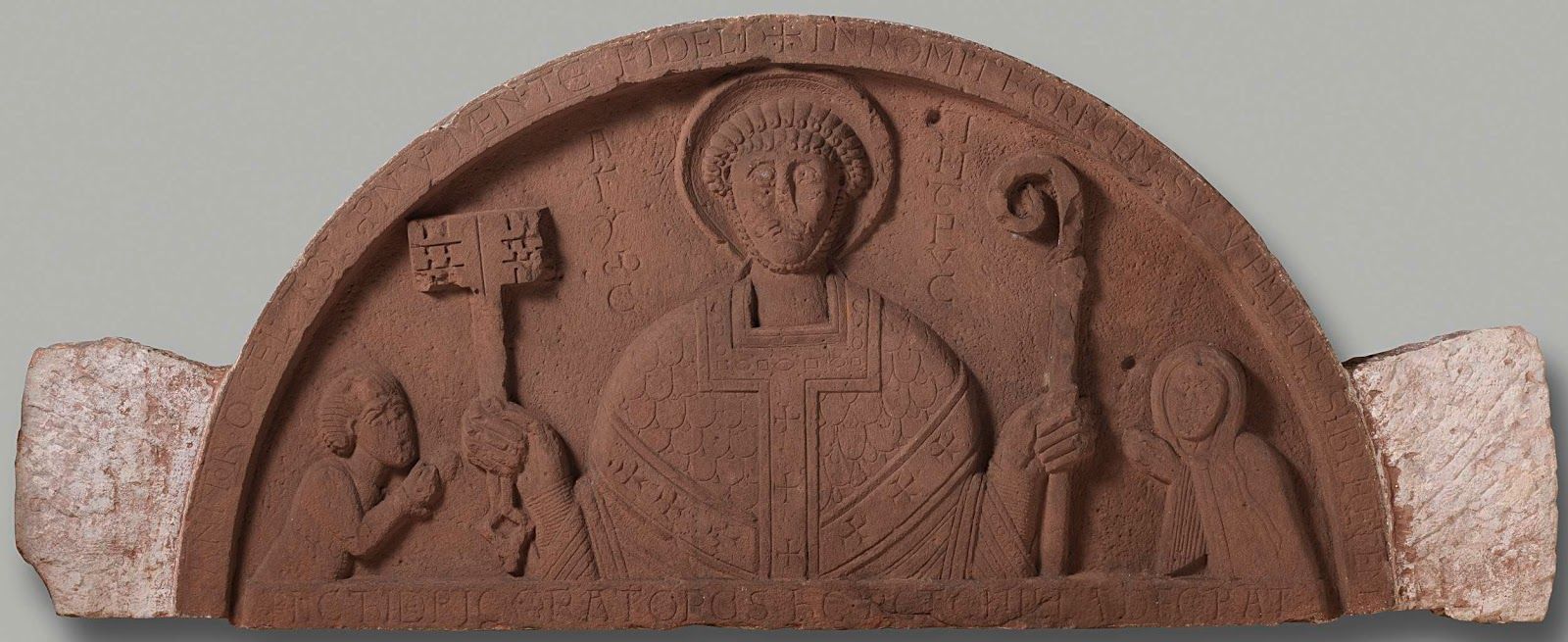 Please Subscribe or Donate to Help Keep This Site Free!