Rita of Cascia, born Margherita Lotti, (1381 – 22 May 1457) was an Italian widow and Augustinian nun venerated as a saint in the Roman Catholic Church.
After Rita's husband died, she joined an Augustinian community of religious sisters, where she was known both for practicing mortification of the flesh and for the efficacy of her prayers. Various miracles are attributed to her intercession, and she is often portrayed with a bleeding wound on her forehead, which is understood to indicate a partial stigmata. Pope Leo XIII canonized Rita on 24 May 1900. Her feast day is celebrated on 22 May.
Pious Catholic legends later recount that Rita was transported into the monastery of Saint Magdalene via levitation at night into the garden courtyard by her three patron saints. She remained at the monastery, living by the Augustinian Rule, until her death from tuberculosis on 22 May 1457. Source
Nicolas Poussin (June 1594 – 19 November 1665) was the leading painter of the classical French Baroque style, although he spent most of his working life in Rome. Most of his works were on religious and mythological subjects painted for a small group of Italian and French collectors. He returned to Paris for a brief period to serve as First Painter to the King under Louis XIII and Cardinal Richelieu, but soon returned to Rome and resumed his more traditional themes. In his later years he gave growing prominence to the landscape in his paintings. His work is characterized by clarity, logic, and order, and favors line over color. Until the 20th century he remained a major inspiration for such classically-oriented artists as Jacques-Louis David, Jean-Auguste-Dominique Ingres and Paul Cézanne. Source
Free Downloads Below
This image is in the public domain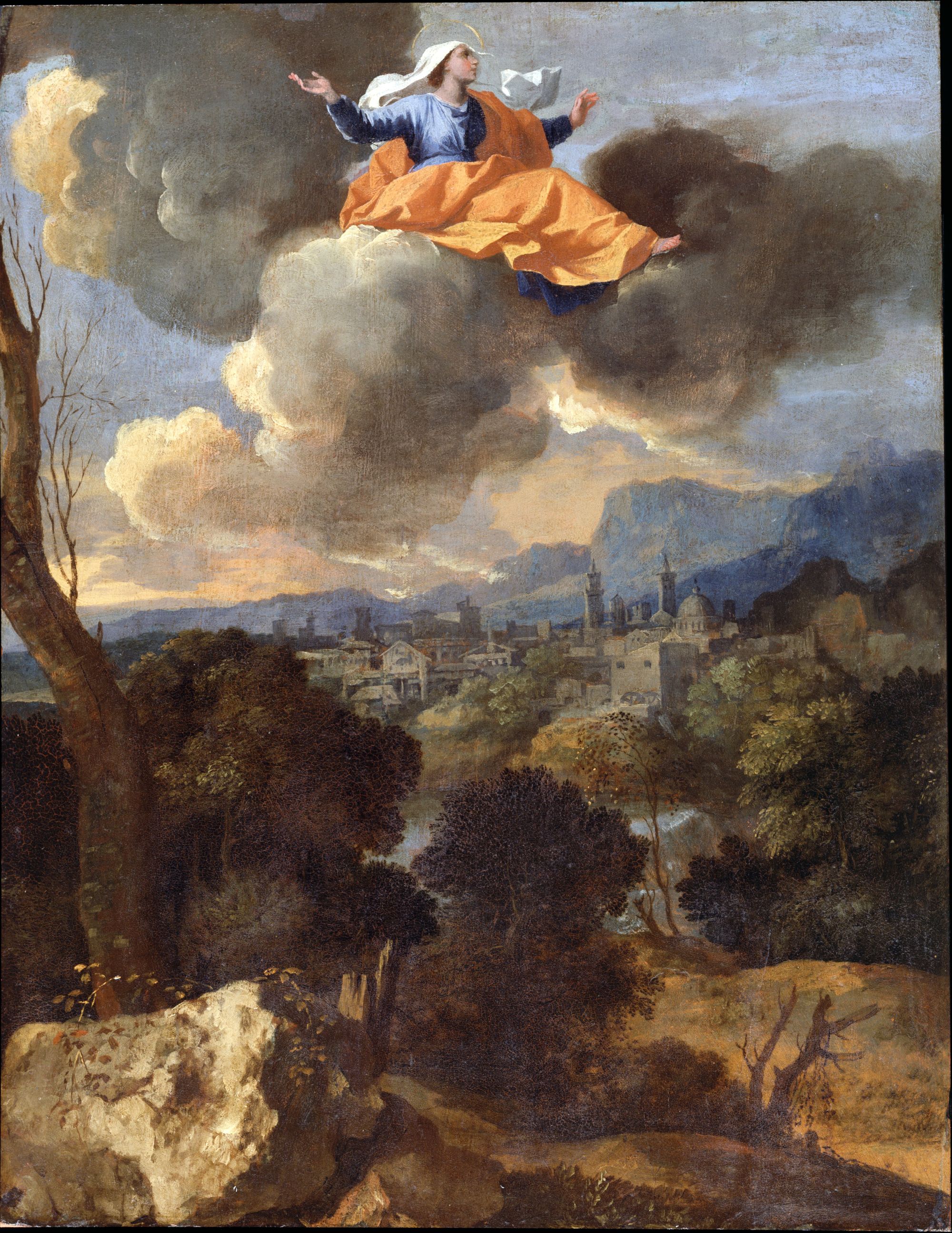 Please Subscribe or Donate to Help Keep This Site Free!