As the innkeeper looks on, the resurrected Christ reveals himself to his apostles Cleophas and Saint Peter, as described in the Gospel of Luke: "When he was at the table with them, he took bread, blessed and broke it, and gave it to them. Then their eyes were opened, and they recognized him." The artist heightens the scene's tension by positioning the table at the very front of the picture plane, hemming in the substantial figures.

It is thought that Bartolomeo Cavarozzi painted this painting, which is after Caravaggio's innovative treatment of the subject that is now in the National Gallery, London. During the 1600s, Caravaggio's original was in Rome, where it was seen and copied by many artists. The Getty Museum's picture follows the original closely, but with several important differences. The positioning of the three figures surrounding Christ has been reversed. These figures are also shown from a slightly lower viewpoint than Caravaggio's, making them more monumental. This painting has less spatial depth and a more symmetrical composition than Caravaggio's original. The artist also enlarged and lavished great attention on the still life, capturing the play of light across a range of textures and surfaces.
Free Downloads Below
This image is in the public domain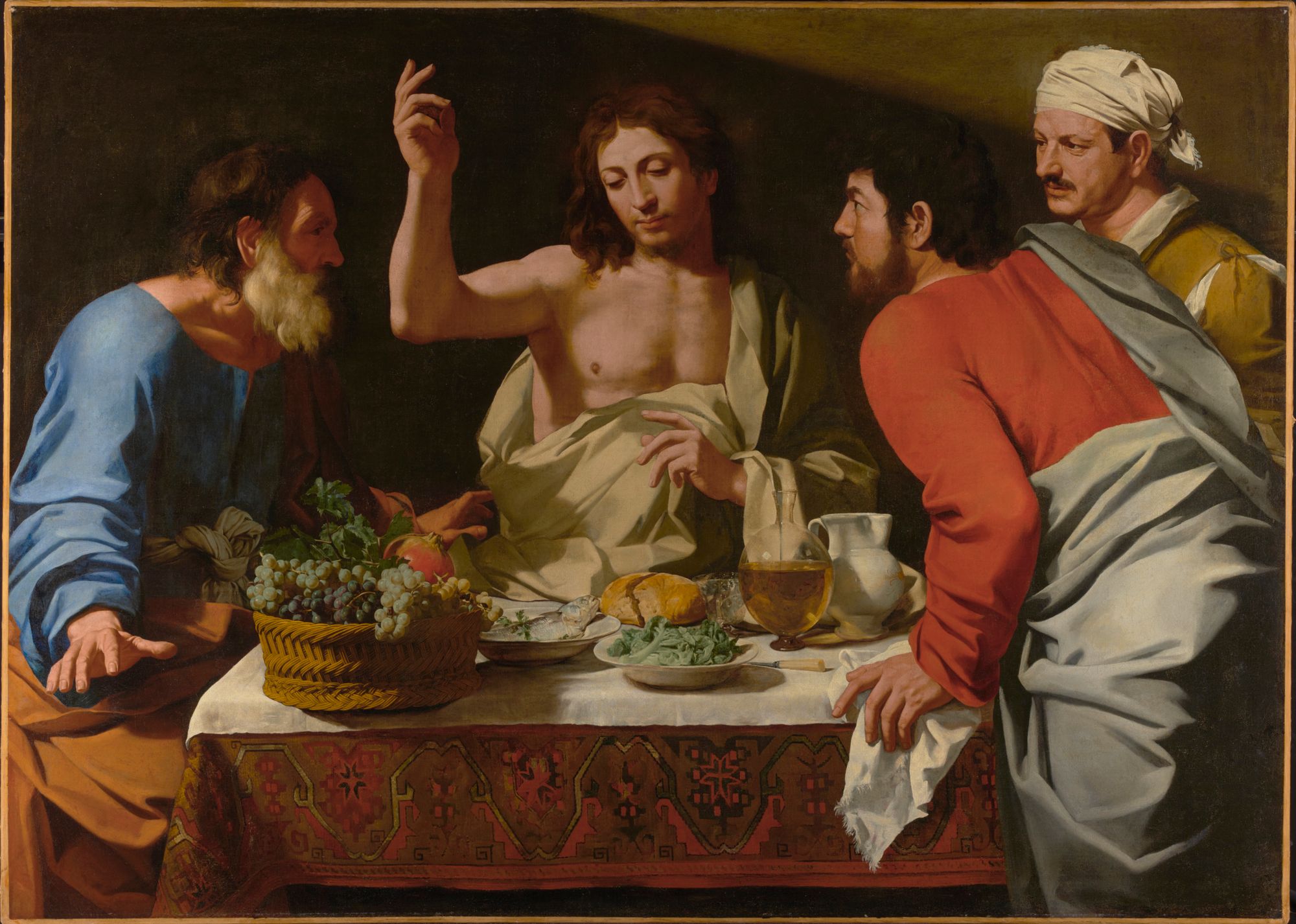 Please Subscribe or Donate to Help Keep This Site Free!