Drawn from the Old Testament, a series of continuous narratives depicts episodes from the life of Joseph, the favorite son of the Hebrew patriarch Jacob. To make the story easier to follow, Biagio d'Antonio included inscriptions identifying the principal characters.
In the left-hand loggia, Jacob, seated on a throne, sends Joseph to his half-brothers tending sheep in the field. In the far left corner, the brothers, jealous of their father's love for Joseph, strip him of his jacket and throw him into a pit. Passing merchants purchase the young boy from his brothers for twenty pieces of silver. In the background to the right, the merchants board the ship that will take them and their cargo to Egypt. In the right-hand loggia, the brothers show a blood-smeared coat to their father as evidence that Joseph is dead. With his head in his hand, Jacob mourns his son, whom he believes to be dead.
A companion panel in the Metropolitan Museum of Art depicts the next sequence of events in Joseph's life. Originally framed next to one another, these two panels would have been inserted into the paneling of a room in a Tuscan family's home.
Free Downloads Below
This image is in the public domain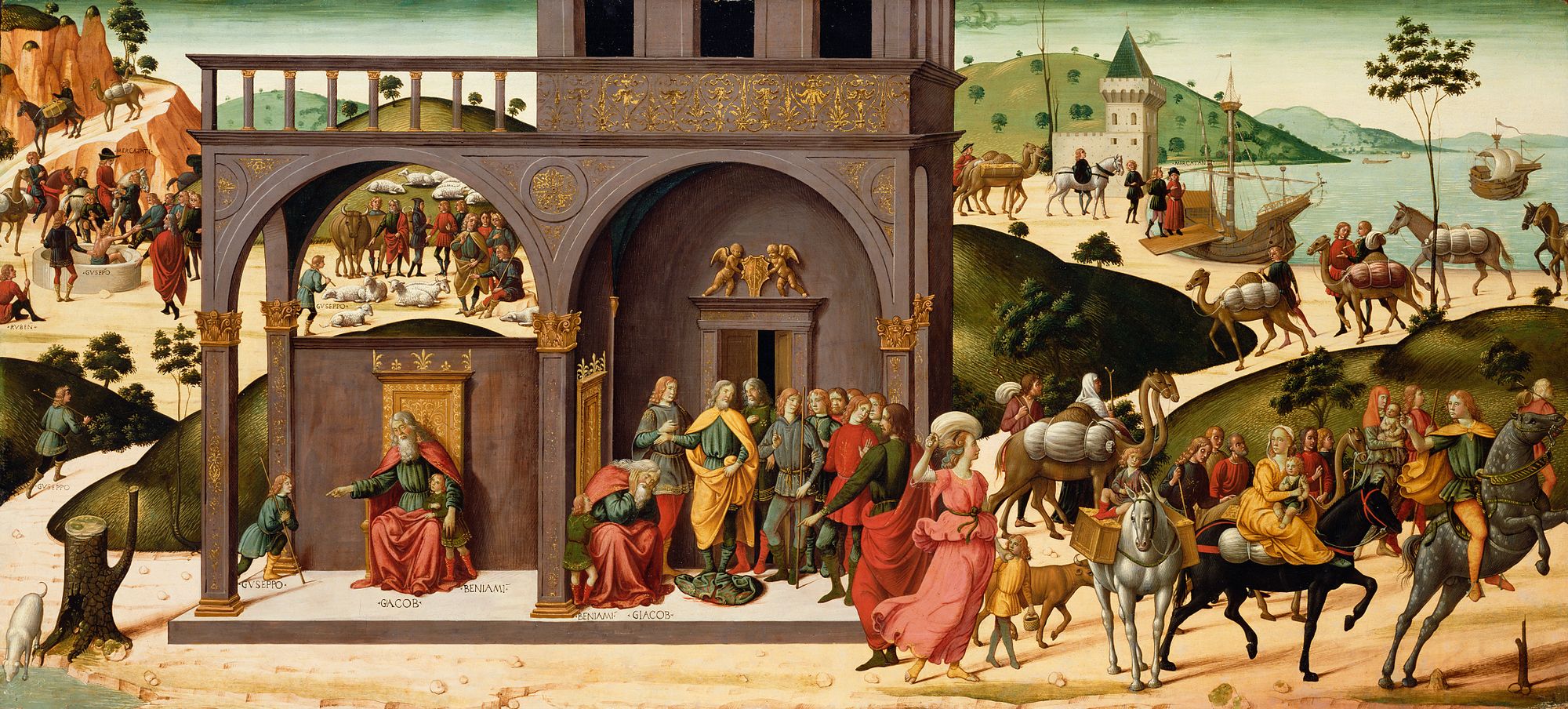 Please Subscribe or Donate to Help Keep This Site Free!