Details
An engraving made by the flemish artist Antonie Wierix the younger (1555/59-1604). According to Catholic theology, Christ instituted seven sacraments. A sacrament is a Christian rite recognized as of particular importance and significance.
The seven sacraments of the Catholic church are:
- Baptism
- Penance
- Eucharist
- Confirmation (receiving the gift of the Holy Spirit so the person can increase their ability to practice their Catholic faith in every aspect of their lives and to witness Christ in every situation)
- Marriage
- Holy Orders (ordination to the priesthood)
- Anointing of the Sick
Here six sacraments are shown grouped around two angels who uphold a monstrance which contains the sacramental bread (which is the seventh sacrament).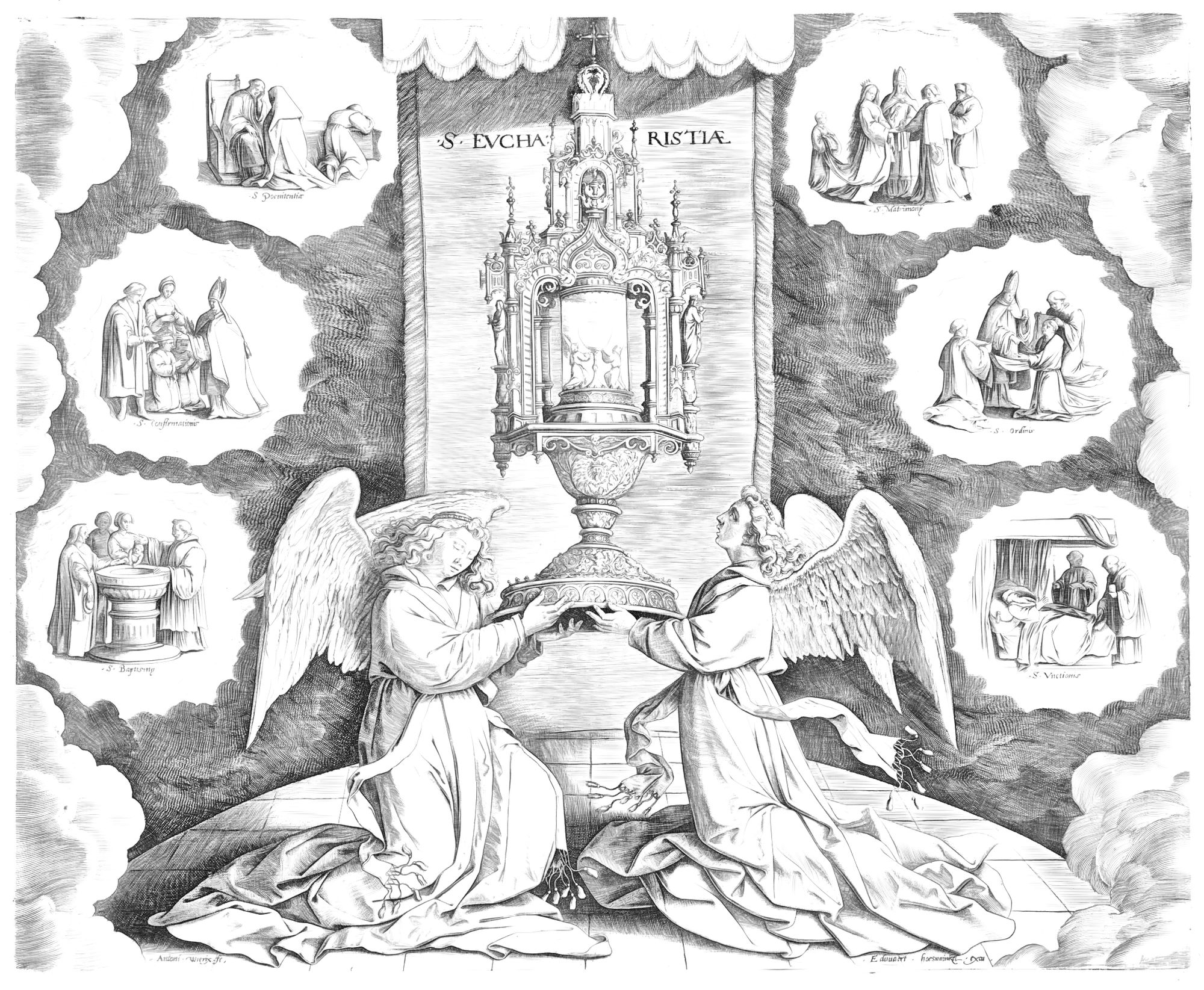 Please Subscribe or Donate to Help Keep This Site Free!