Image Details
'The Penitent Magdalene' was created in 1635 by Guido Reni in Baroque style. Reni created an idealized, as well as classical style influenced by ancient sculpture and by the Renaissance artist Raphael (1483-1520). This influence is visible in the Magdalene's rounded, even features, painted so smoothly that the strokes seem to disappear, in contrast with the broad, energetic strokes used for the drapery, more typical of 17th-century painting. Images of female saints sometimes depicted in a seductive manner, were very popular with some artists and patrons in the 17th century, and Reni painted many versions of this composition.
Free Download Below
This image is in the public domain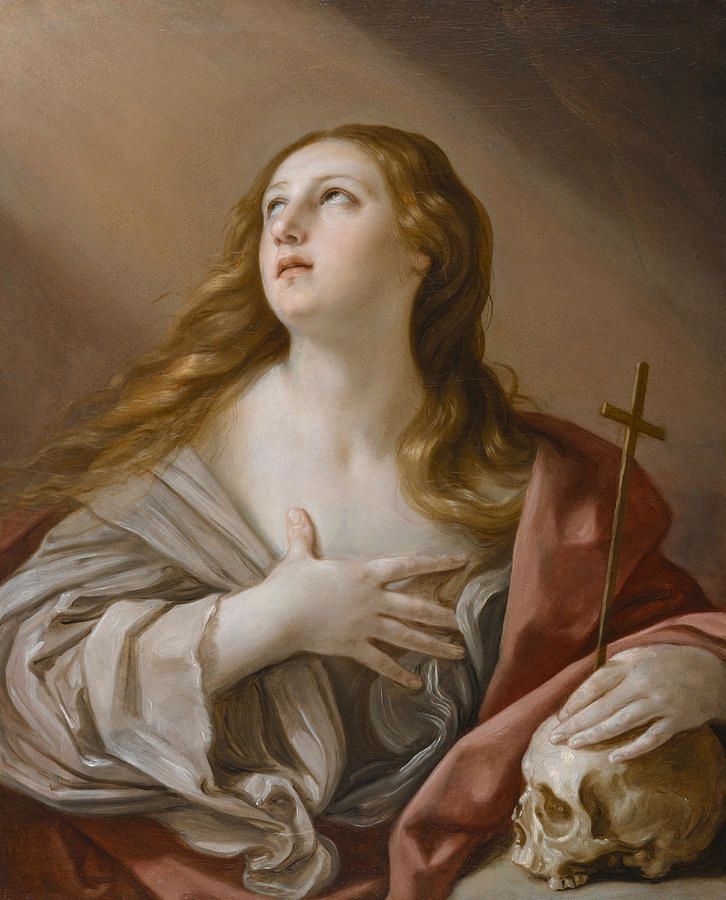 Please Subscribe or Donate to Help Keep This Site Free!