This small panel depicts an episode from the life of the Dominican tertiary and mystic, Saint Catherine of Siena, as described in her biography of 1385, written by her confessor, Raymond of Capua. Receiving the sacrament of Communion gave Saint Catherine visions and ecstasies that lasted hours and left her physically exhausted. Stricken with illness and bedridden, her companions convinced her to not attend church. Catherine acquiesced but prayed for God's help in receiving the Eucharist. Miraculously, an angel delivered a piece of the consecrated host to the saint. Celebrating Mass at a side altar, Raymond of Capua looks around with concern for the piece of the Host which has mysteriously vanished, while an apparition of the saint, unseen by the surrounding people, receives communion from an angel above.
Saint Catherine was revered in the artist's native Siena, having ministered to the city's poor and selflessly nursed victims of the 1374 plague. This panel and its companion, Saint Catherine of Siena Receiving the Stigmata, were probably made for the predella of an altarpiece dedicated to the saint.
Free Downloads Below
This image is in the public domain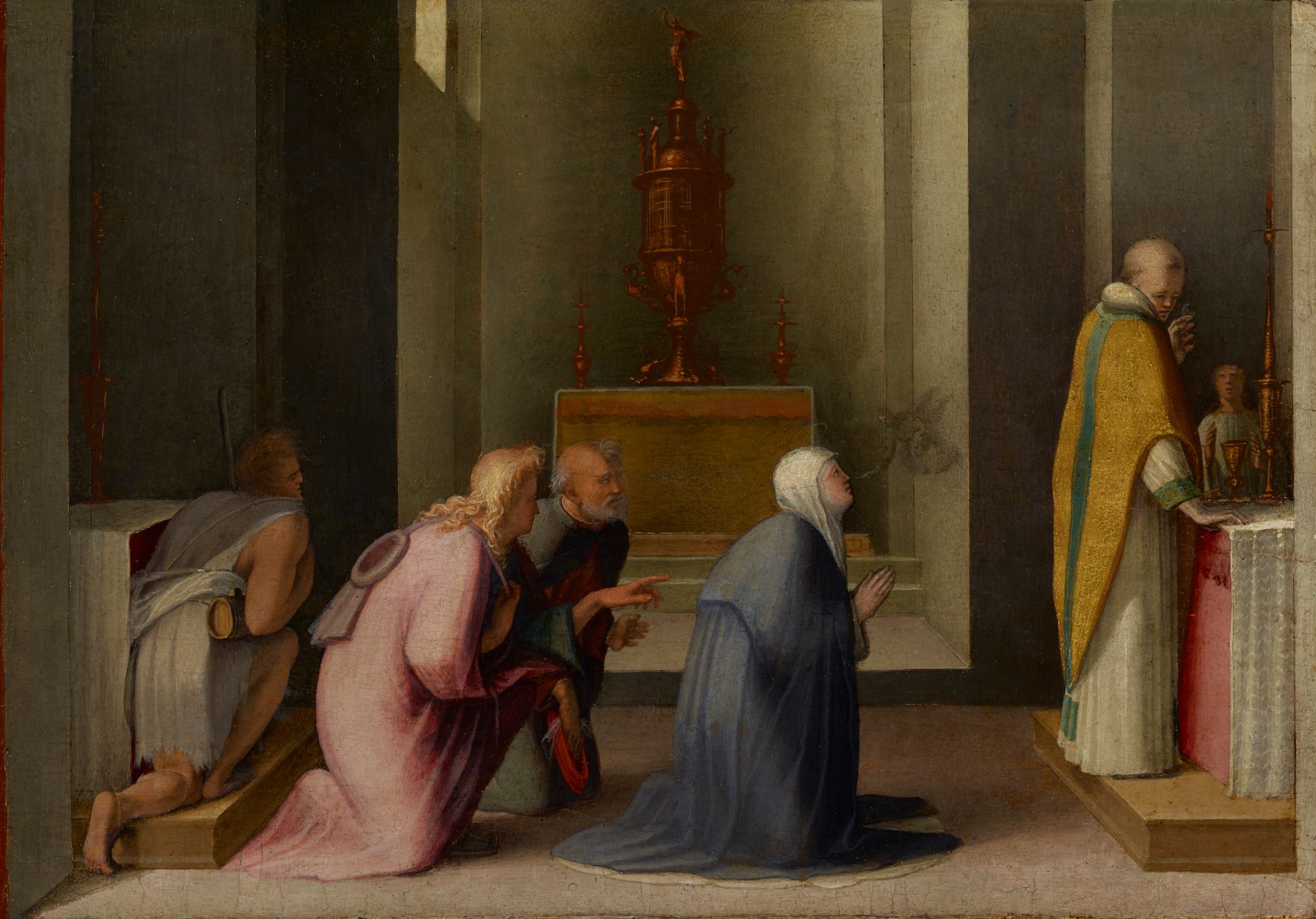 Please Subscribe or Donate to Help Keep This Site Free!