Quebec is one of the thirteen provinces and territories of Canada. Located in Central Canada, the province shares land borders with Ontario to the southwest, Newfoundland and Labrador to the northeast, New Brunswick to the southeast, and a coastal border with Nunavut; it also borders the U.S. states of Maine, New Hampshire, Vermont and New York to the south.
Quebec is unique among the provinces in its overwhelmingly Roman Catholic population, though recently with a low church attendance. This is a legacy of colonial times when only Roman Catholics were permitted to settle in New France. The 2001 census showed the population to be 90.3 percent Christian (in contrast to 77 percent for the whole country) with 83.4 percent Catholic (including 83.2 percent Roman Catholic)
Free Downloads Below
Please Give Proper Attribution:
Nuns soliciting vegetables flickr photo by ArchivesOfOntario shared with no copyright restrictions using Creative Commons Public Domain Mark (PDM)
Plain Text:
"Nuns soliciting vegetables" flickr photo by ArchivesOfOntario https://flickr.com/photos/archivesofontario/15031999062 shared into the public domain using (PDM)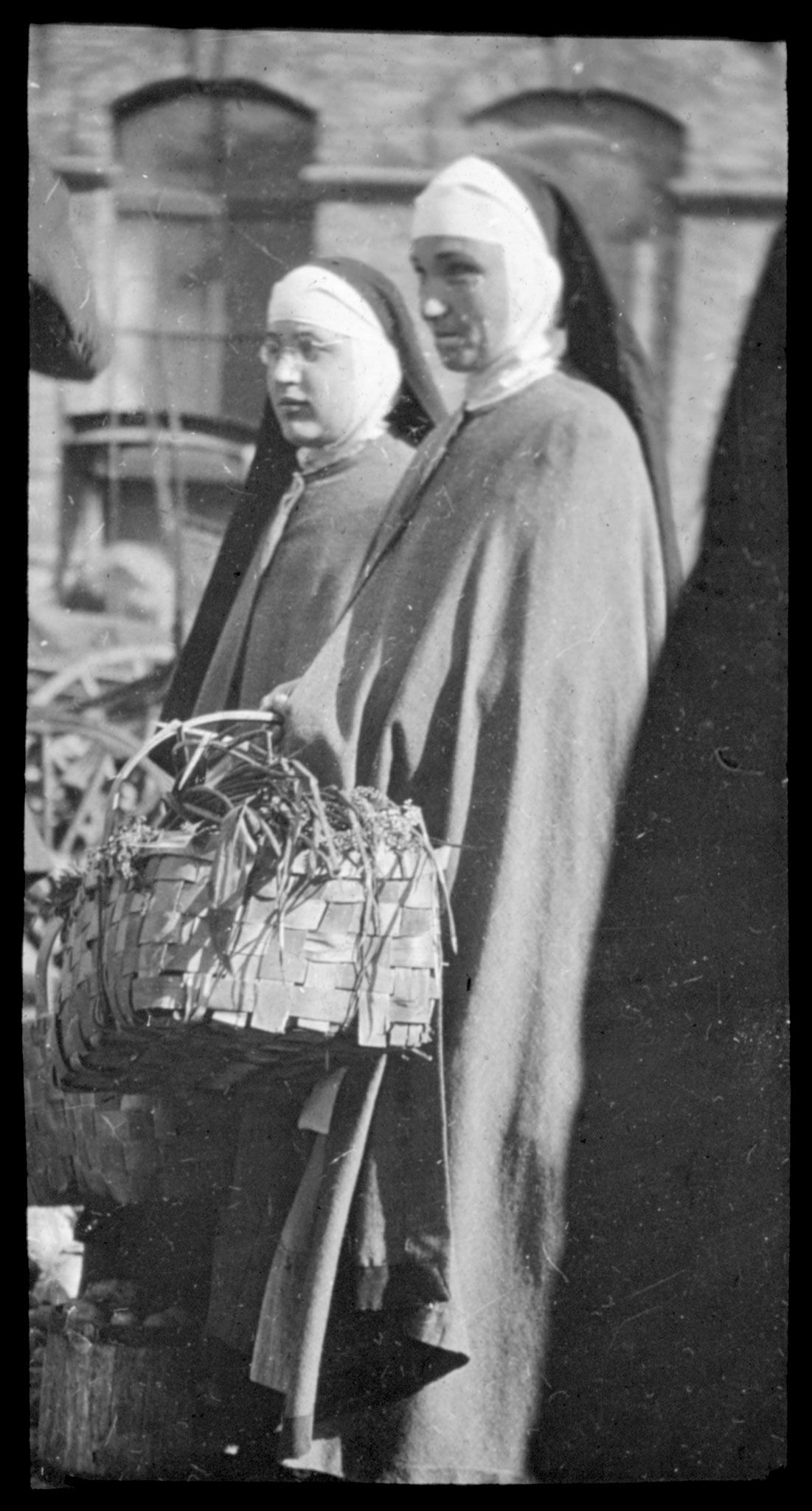 Please Subscribe or Donate to Help Keep This Site Free!