While performing mass one day, Pope Gregory became aware of a disbeliever in the congregation and prayed for a sign that would leave no doubt about the real presence of Christ in the Mass. Christ materialized above the altar as the Man of Sorrows, displaying the stigmata and surrounded by the instruments and symbols of his Passion. The first amongst the celebrants to perceive the vision, Gregory kneels in reverence and gazes up intently, hands spread, while those around him remain as yet unaware of the miracle.
A master in the Bruges painters' and saddlemakers' guild in 1510, Adriaen Ysenbrandt may have trained or associated with the workshop of the Bruges painter Gerard David (about 1460 – 1523). One of the most impressive of the number of small panels attributed to Ysenbrandt, The Mass of Saint Gregory the Great exhibits the distinctive combination of softly rendered heads, magnificent glittering draperies and metalwork, and elaborate architectural decoration characteristic of painting in the Netherlands after 1500 that are the hallmarks of his manner.
Free Downloads Below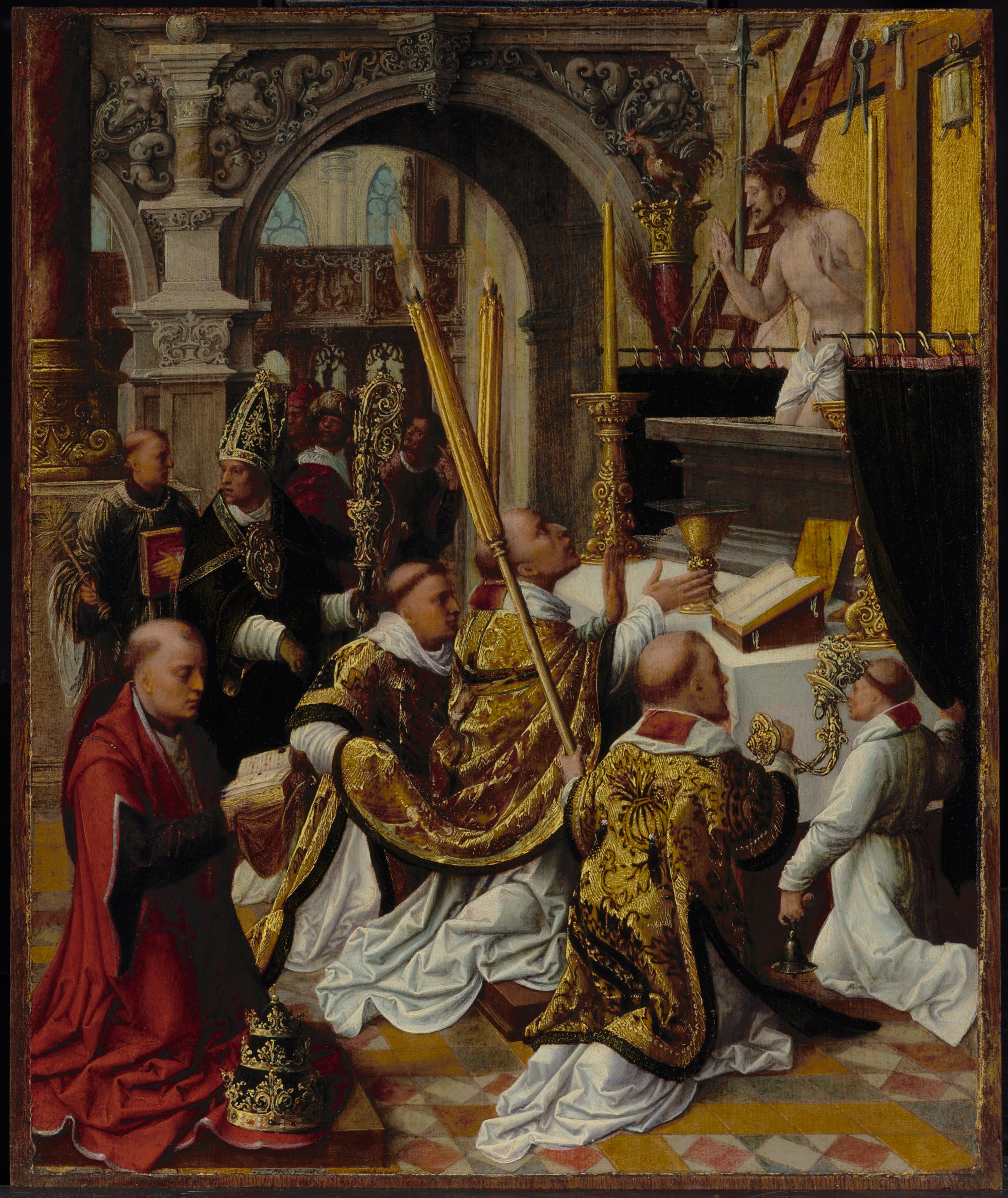 Please Subscribe or Donate to Help Keep This Site Free!