St. Nikolaus is the oldest Catholic church in the city of Kiel. It is a provost church. After the first Catholic congregation after the Reformation had formed in Kiel as early as 1794–1798 , the French migrant priest Abbé Dupé held the first Catholic services from 1798 onwards. After a long struggle, the responsible government of the Duchy of Holstein approved a small church building on the Sophienblatt in 1841. This is no longer preserved.
The construction of the much larger St. Nicholas Church began in 1890 according to plans by the Kiel architect Bornatsch. It was erected in the immediate vicinity of Kiel Town Hall as a three-aisled basilica brick building in neo-Gothic style with a polygonal apse and consecrated in 1893 by Osnabrück Bishop Bernhard Höting . The church was bombed in 1944 during World War II and rebuilt in a simplified manner in the 1950s. The northwest façade and the tower were completely redesigned.
Free Downloads Below
Please Give Proper Attribution:
Diego Delso, Iglesia católica San Nicolás, Kiel, Alemania, 2019-09-10, DD 47-49 HDR, CC BY-SA 4.0
Plain Text:
Diego Delso (https://commons.wikimedia.org/wiki/File:Iglesia_católica_San_Nicolás,_Kiel,_Alemania,_2019-09-10,_DD_47-49_HDR.jpg), "Iglesia católica San Nicolás, Kiel, Alemania, 2019-09-10, DD 47-49 HDR", https://creativecommons.org/licenses/by-sa/4.0/legalcode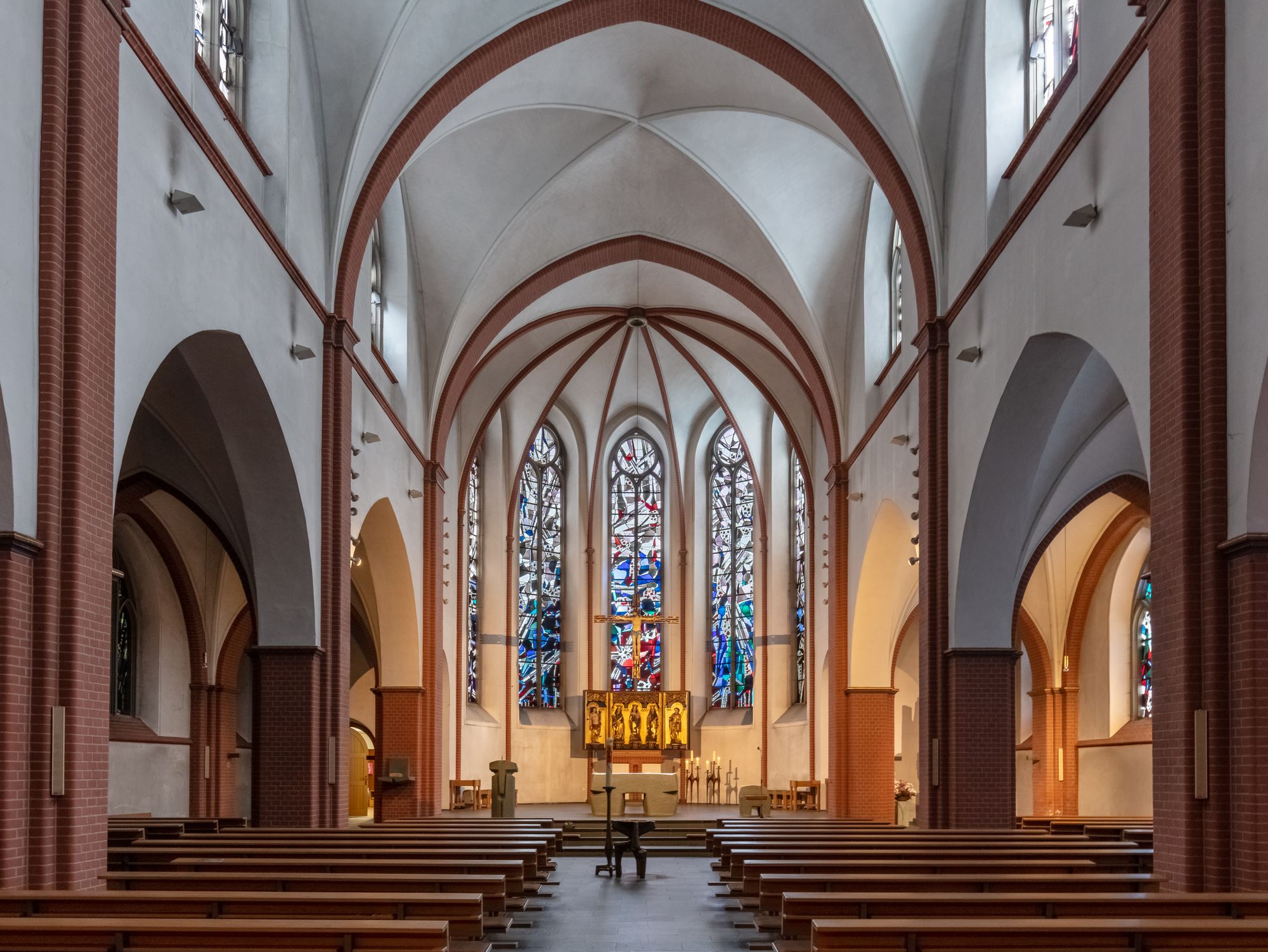 Please Subscribe or Donate to Help Keep This Site Free!